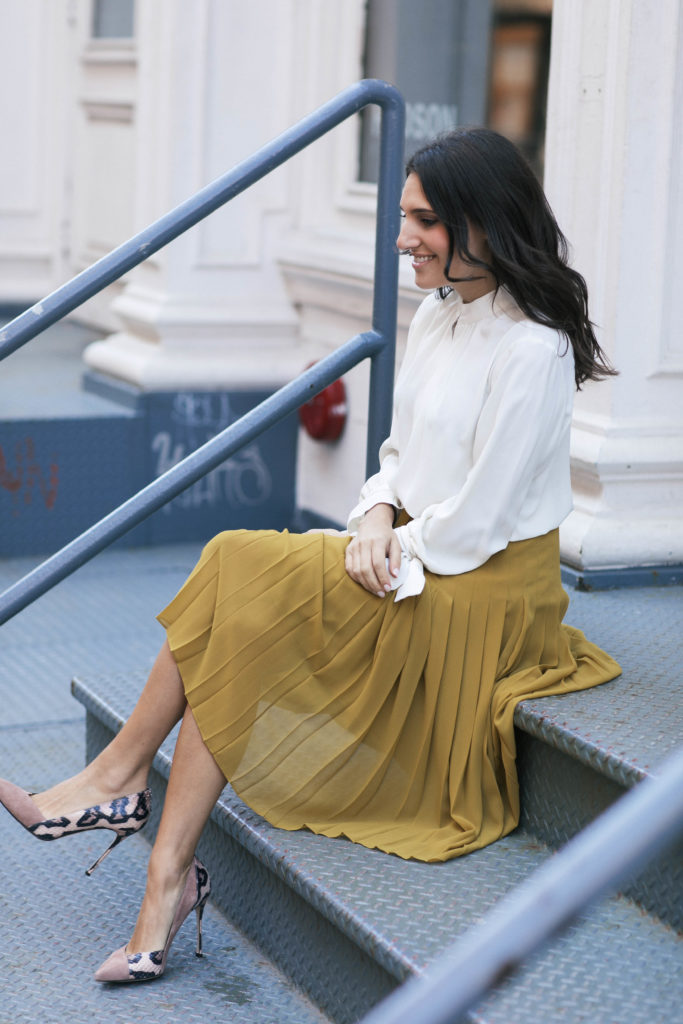 Always obsessed with fashion, I grew up dreaming of a career where I could wear my favorite outfits all day, every day. When practicality set in, I ended up with a 12 hour work day at a big finance firm where pencil skirts and blazers were a must. Although I was not optimistic to start, and finding pencil skirts and blazers that fit my style was certainly a challenge, I have grown to love the business professional look. I try to embrace it all day, every day, and try to express my personal style in the midst of suits and stockings.
Guilty of reading the hottest fashion bloggers on a regular basis, I found myself in a predicament with lots of inspiration – and not lots of use for the inspiration. The trendy street look just didn't fit in with my corporate office. I started ThatPencilSkirt to provide inspiration for all of the working women out there who care about looking cute in a suit.
I am a 27 year old girl living in Manhattan with my husband. I am a dog lover, shoe enthusiast, and eat french fries at least five times week. Sometimes I rock glasses to look smarter [but really, when I wear them it's usually because I didn't get enough sleep]
Fun Facts!
Height: SHORT! I'm only 5'1 . . .
Obsessed With: Golden Retrievers, french fries & travel
Home: New York City
Can't Live Without: High heels
Day Job: Private Wealth Management
Exercise: Barely, but obsessed with Kayla Itsines (which I do on a yoga mat in my tiny living room)
Notorious For: In college, my friends totally made fun of the way I used to pose for the camera (I had a signature one hand on hip, back turned to the side, half smirk pose that I ALWAYS whipped out) – I am trying my best to find new "poses" but am very much still an amateur 🙂
Save
Save