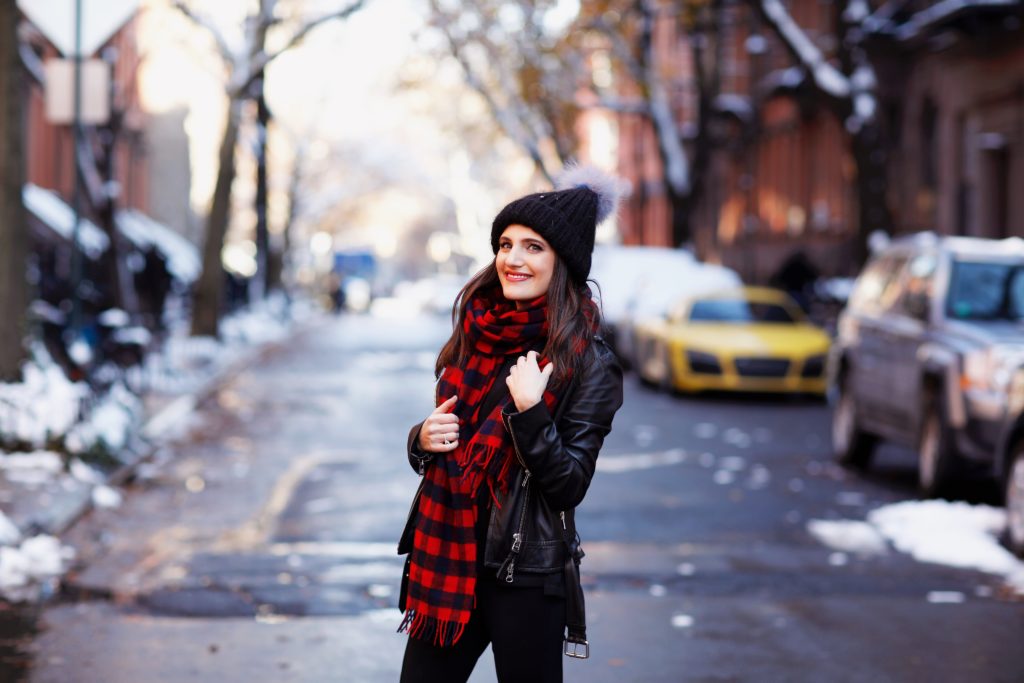 Snow in the city
Snow in the city is magical. At least right before the streets fill and the crisp white snow turns to mud. Or if it happens on a weekend and not when you're slushing through the streets rushing to meetings! Either way, snow days are my favorite – even when I'm stuck in the office!
This look… and one of the best sales right now
Last weekend (when it was also snowing) I stopped by Ann Taylor and was overwhelmed by the amazing selection – especially with everything now 50% off today! THIS SALE IS DEFINITELY WORTH CHECKING OUT!! I would have bought a ton more if I could have found more options that fit, but I still found some great pieces. I posted this amazing green skirt on my holiday gift guide that is now only $49!  I also got a pair of these black stretch pants that are my new favorites. They are now only $39 and also come in green and navy (I am going to buy another pair today!) The pants are pregnancy friendly (at least through the second trimester) because they have a very stretchy waist band, but are sill great for everyone else for a polished work appropriate legging. The fabric has a little bit of shine to it and the slit up the front makes them dressier.
I bought this hat last year, I love it. I couldn't find the exact same color combo but tagged a bunch by the same brand that are very similar. I have a very small head and I have to admit its a little bit big! The hat is very warm, high quality and durable in the rain or snow. It was expensive, though, and when I was scoping out the Ann Taylor sale, I found a very similar one (that is a cool navy and black combo) for only $29!! It's a great piece to have and also makes for an awesome gift.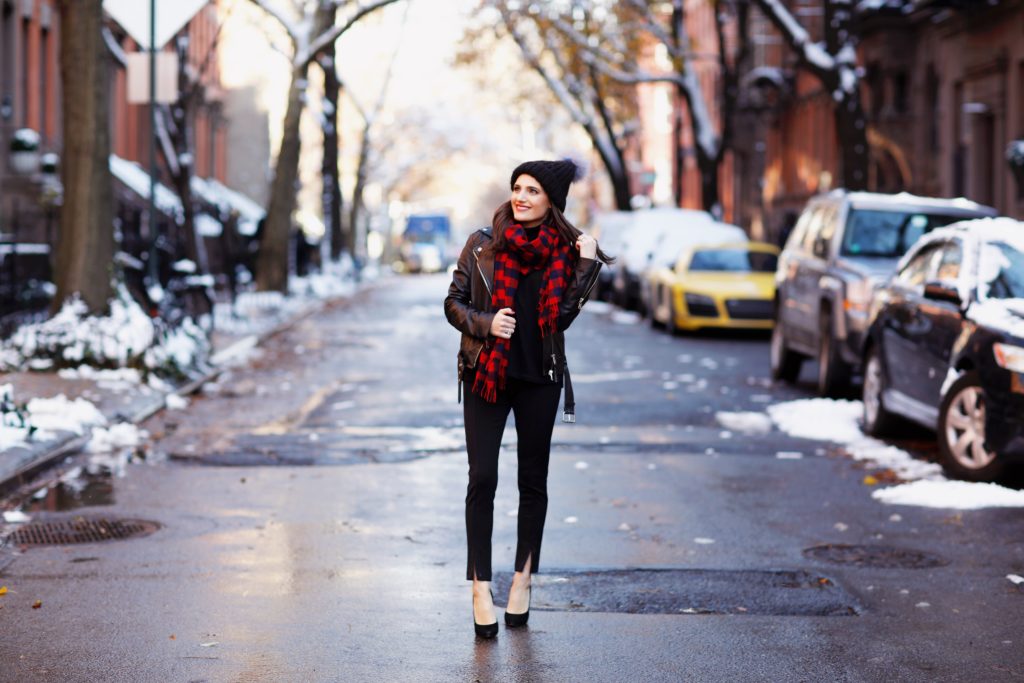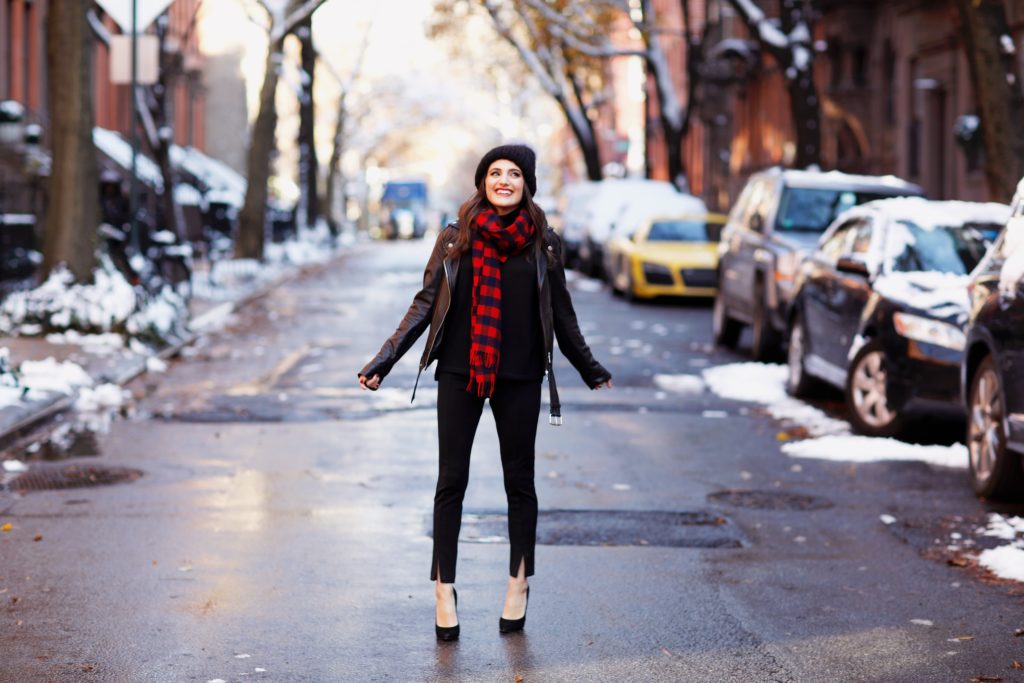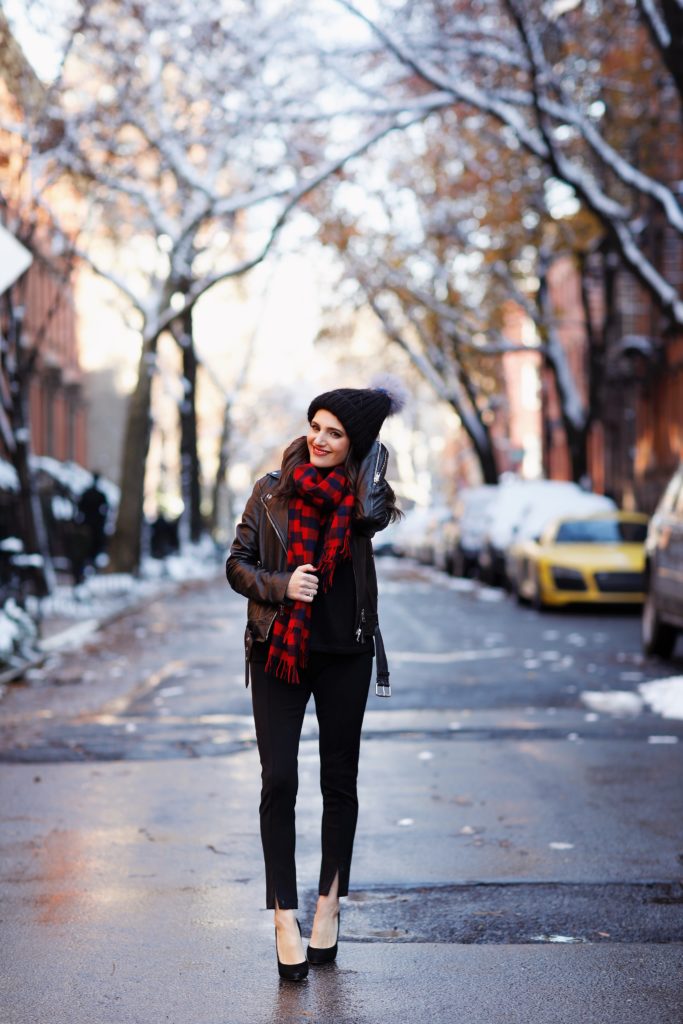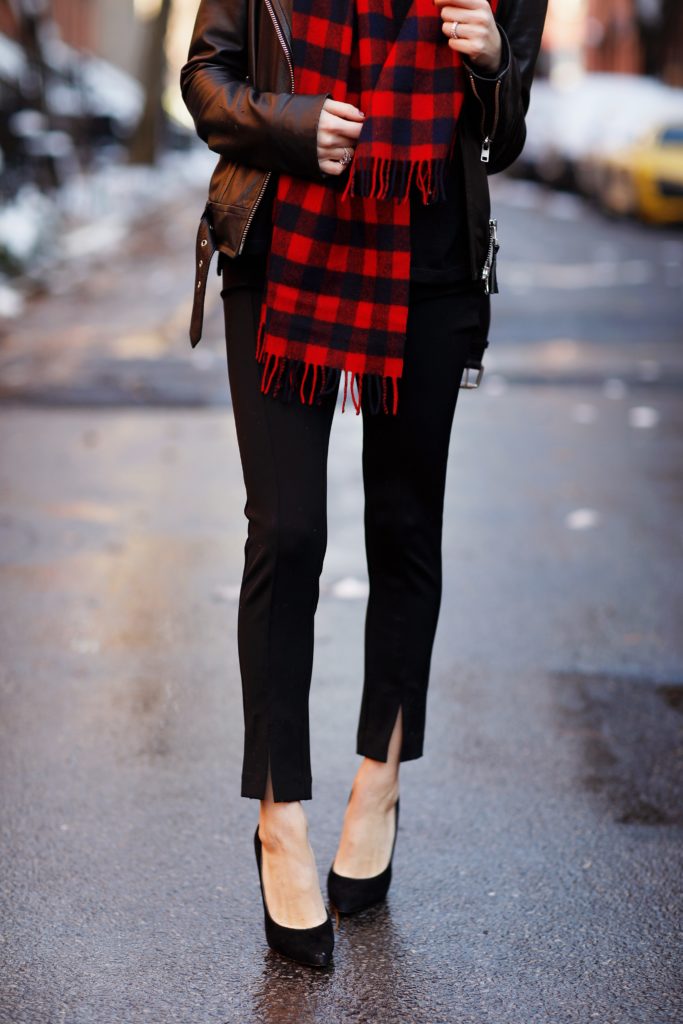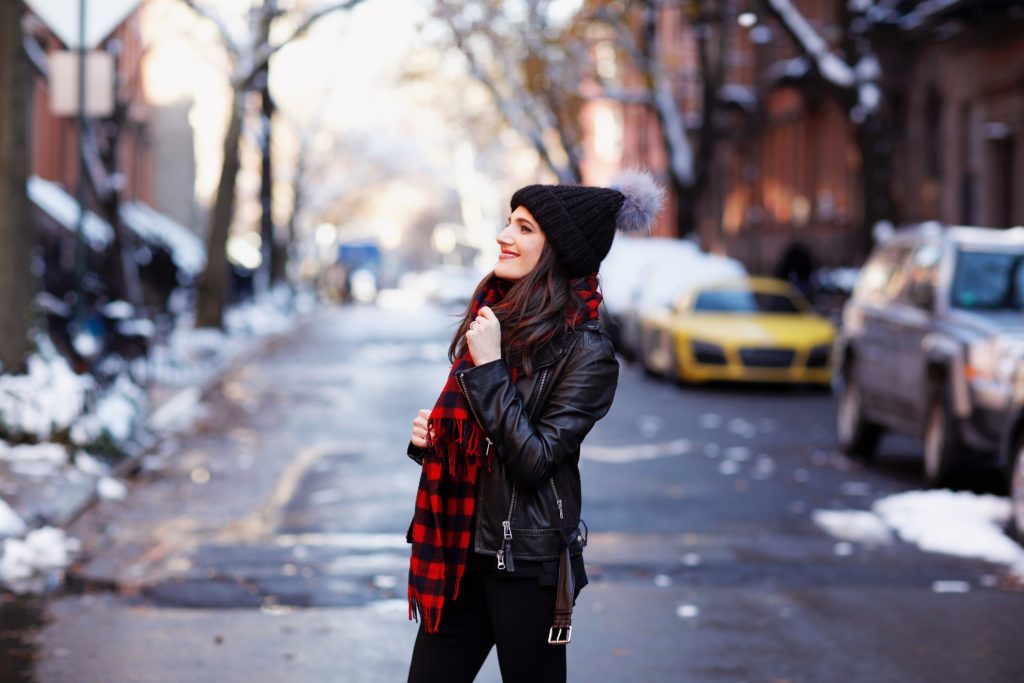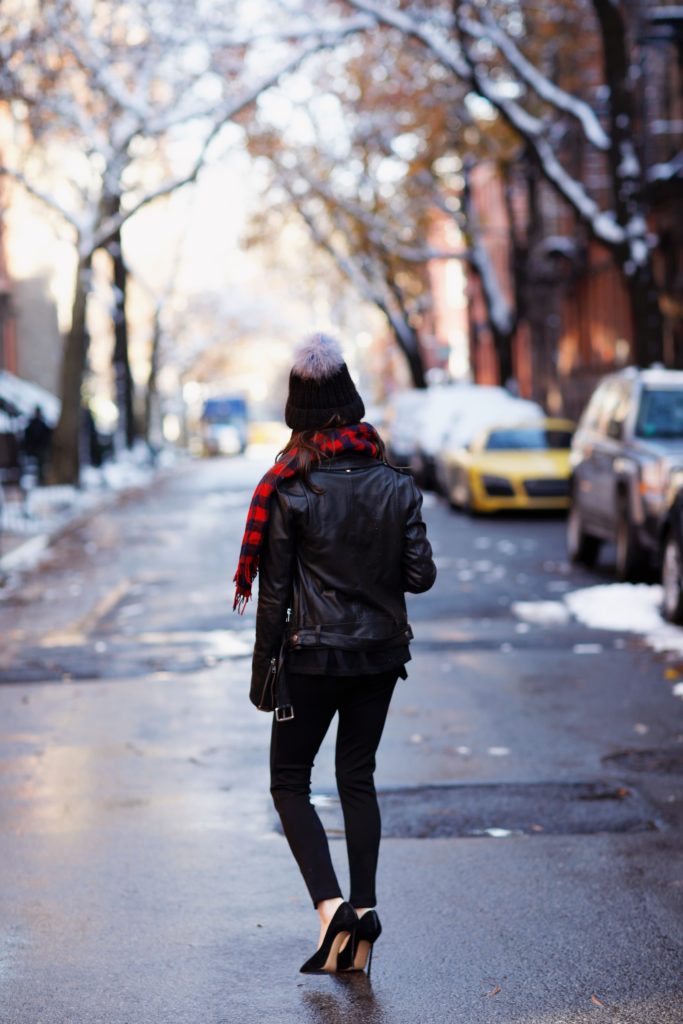 Shop my look:

Snow day giveaway!!!
I'm giving away a pair of Sam Edelman winter boots!! They are basically brand new (only worn once!) and are a size 6.5. They run huge so if you are a size 7 – 7.5 they should fit. To enter the contest comment on my Instagram photo by tagging a friend and tell them why they should follow me 🙂 The more friends you tag who follow me, the greater your chances of winning!
I'll be doing a few more of these throughout the week so if you don't fit into these boots, don't worry, there will be more chances to win!!