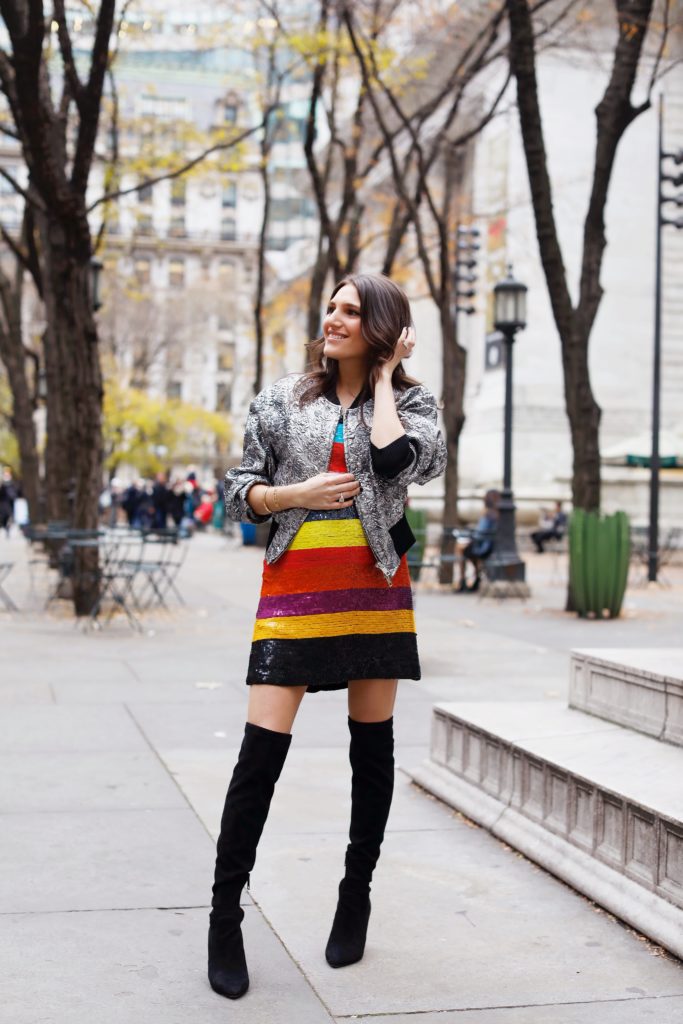 If you've been following me for a bit you'll notice I'm not that adventurous with color. Maybe that's just the New Yorker in me… BUT, whenever I do go for it and wear something loud, I feel great! New Year's is one of those nights where I love stepping out of my comfort zone and wearing something really bright and fun. Sequins/ rhinestones/ or anything glittery is always a plus.
When I started looking for inspiration for my New Year's outfit, I saw a ton of striped, sequin dresses that stood out. Sequins are not uncommon to ring in the New Year with, but a striped sequin feels unique. This version is under $200 and I almost like it even better than the one I'm wearing! The back comes low, the straps are fun, and the colors feel a little more "winter." I also found this one for under $150 that is so similar.
 I bought this bomber jacket earlier in the fall that and have been wearing it more than I thought I would. It looks really great casually with ripped jeans (which I'm struggling to fit into!) and sneakers or dressed up. This is another great option for a fun bomber (it also mixes the black and silver).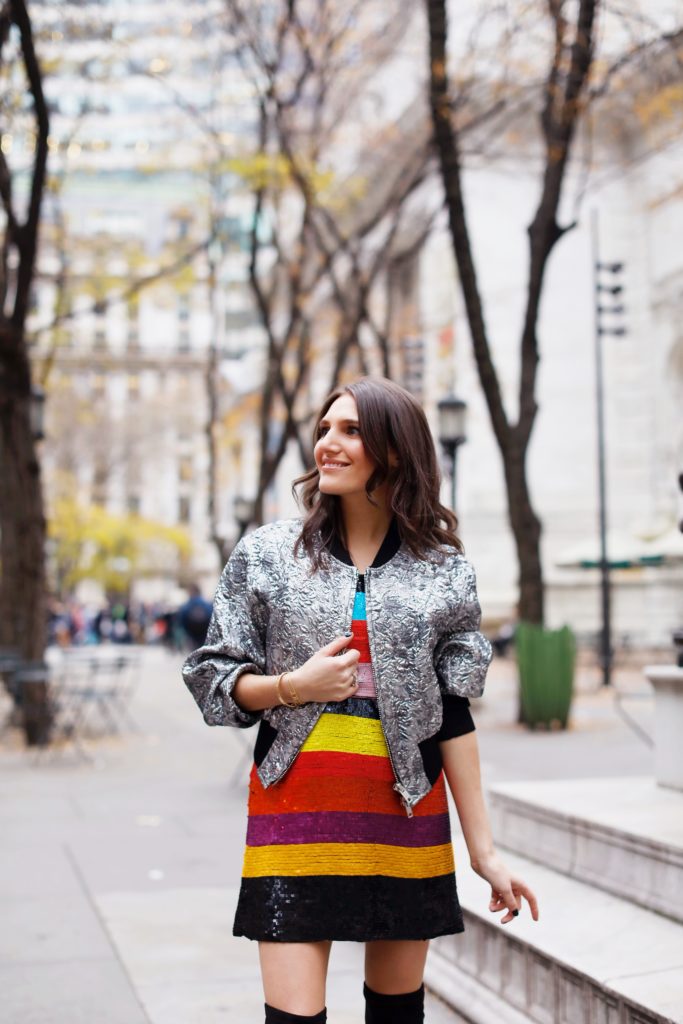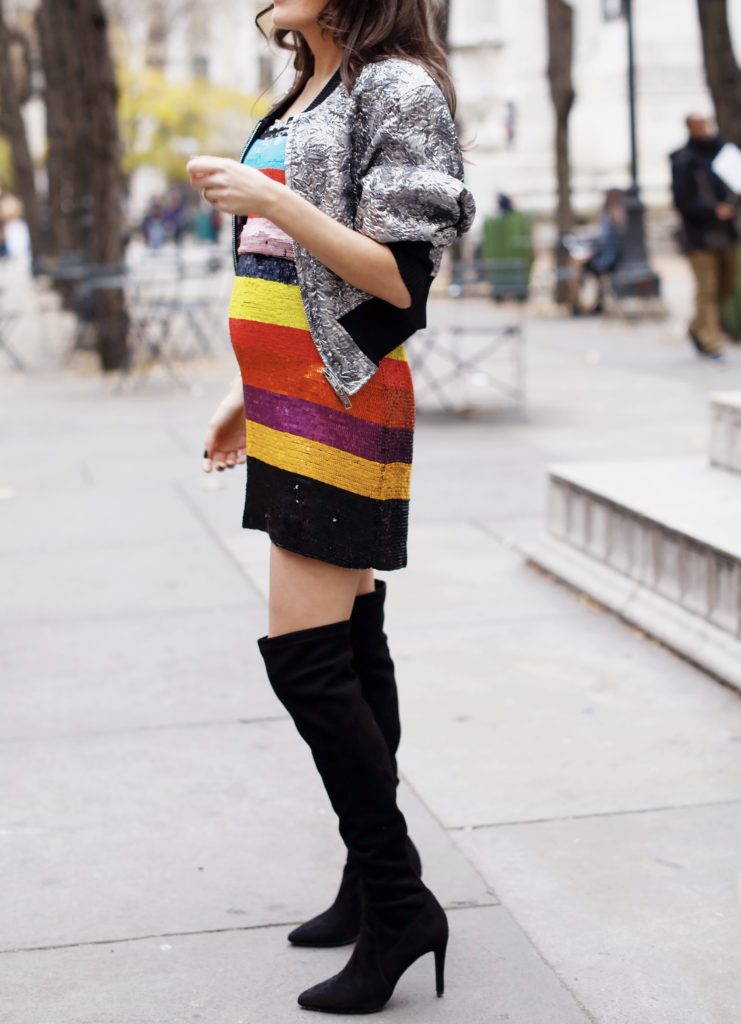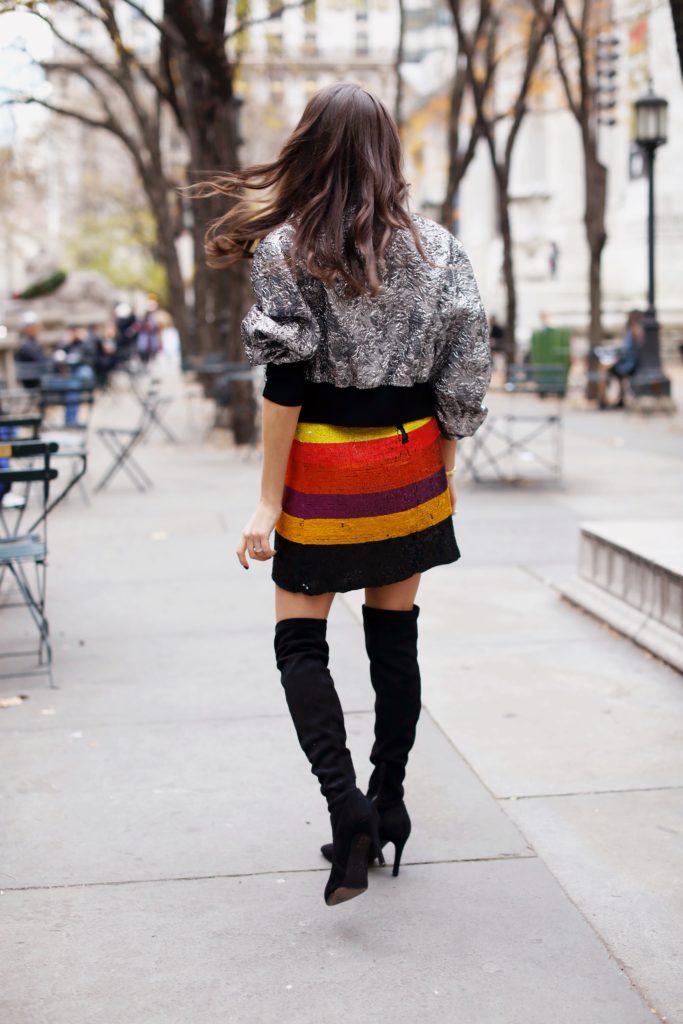 Shop my look: