Patterns on trousers can be tricky. Sometimes they're too bold, too loud, or too colorful. A classic windowpane print, for me, is just right, and also never goes out of style. To look good at work, you don't have to always be wearing the newest, or the funkiest. I find that I feel and look best when 75% of my look is classic with a slight fashion twist.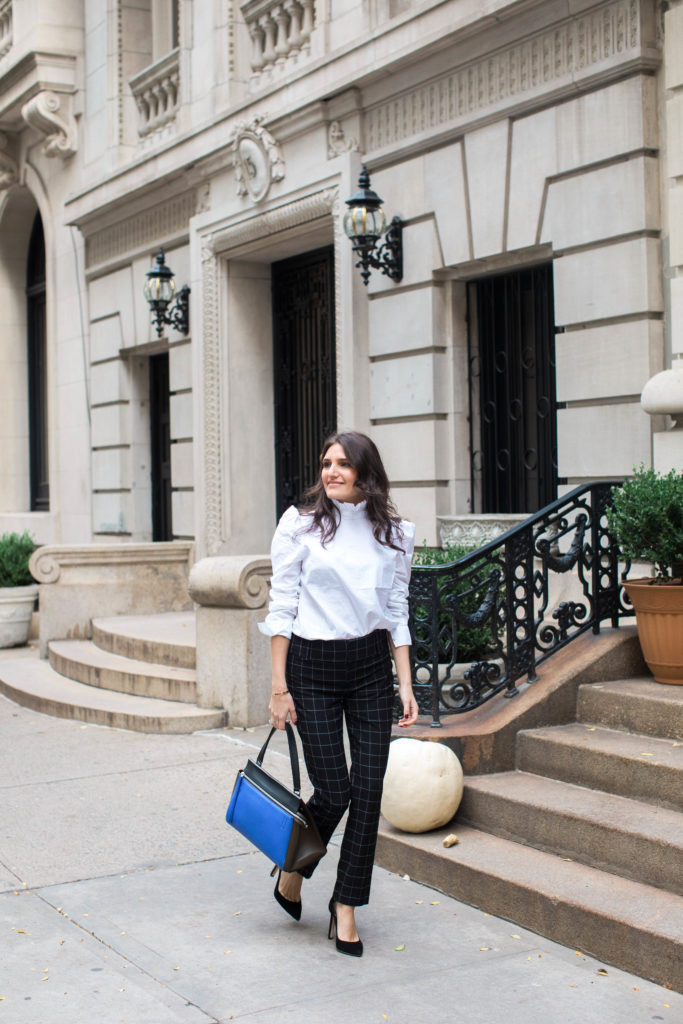 These windowpane trousers are about as classic as they come. The ones I am wearing here are the Alice and Olivia Stacey pants and are actually the pants that first put Stacey Bendet (the founder of Alice and Olivia) on the map.
Quick detour from the look because I love reading stories about female entrepreneurs and always loved this one (which you can read more about here.) Stacey Bendet struggled to find a pair of good fitting, well made pants on the shelves of her favorite stores so sought out to design her own. She started small and first made jeans that she wore herself. After being asked by tons of people who's pants they were, she started selling them… and the rest is history.
This story reminds me of a few things my entrepreneurship professor used to tell us (yes, I was an Entrepreneurship major…)
Great businesses satisfy a need. And when I listen to entrepreneurs, it seems like the need seems to be something they would benefit from personally (obviously, this is a generalization…)
It doesn't take a complicate idea to succeed
Start small to test a theory
Develop an area of expertise (in Stacey's story… pants!) and be better than everyone else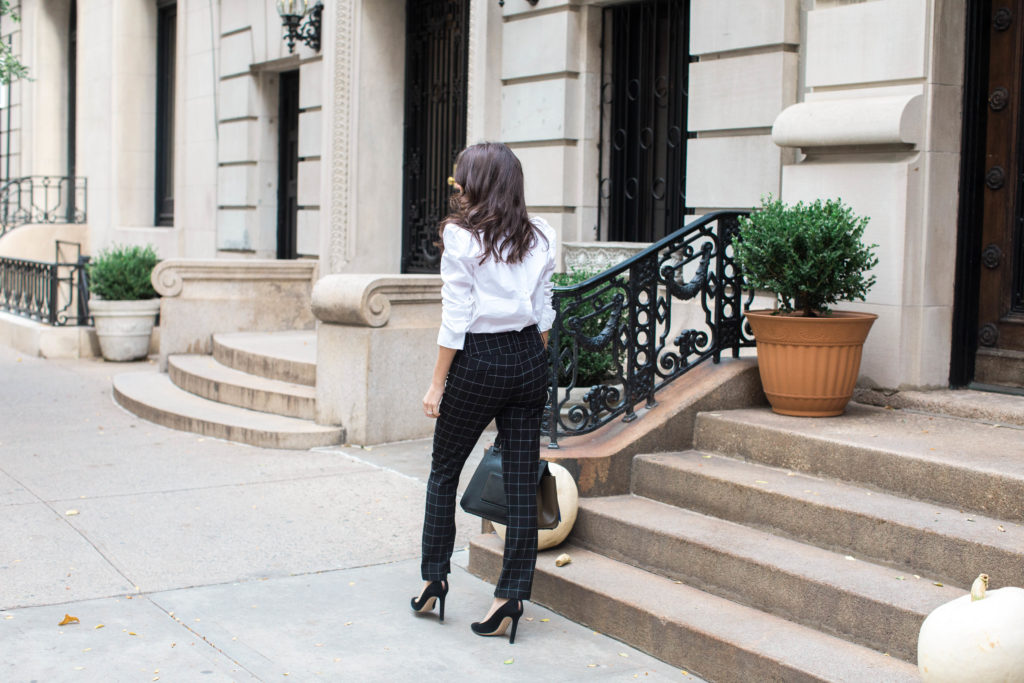 So anyway, I can confidently say I am wearing one of the best, if not the best fitting trousers out there (Except for being a little too long on me and hard to alter due to the side zip at the ankle!) The Stacey pants live up to its expectation and is comfortable with a polished fit. They come in so many prints and varying styles and are a must try!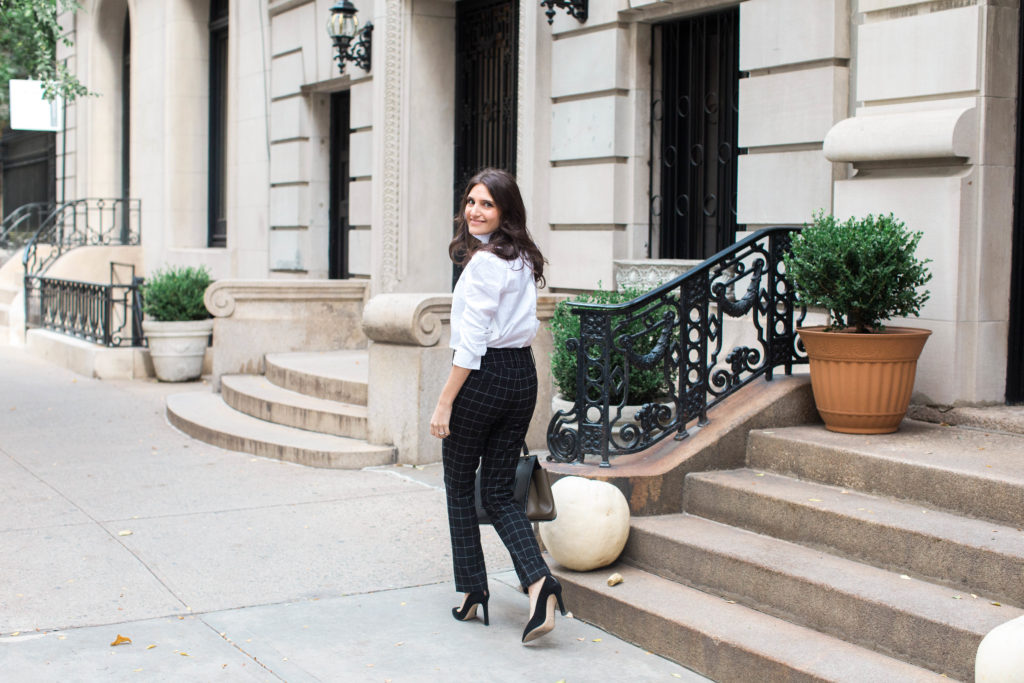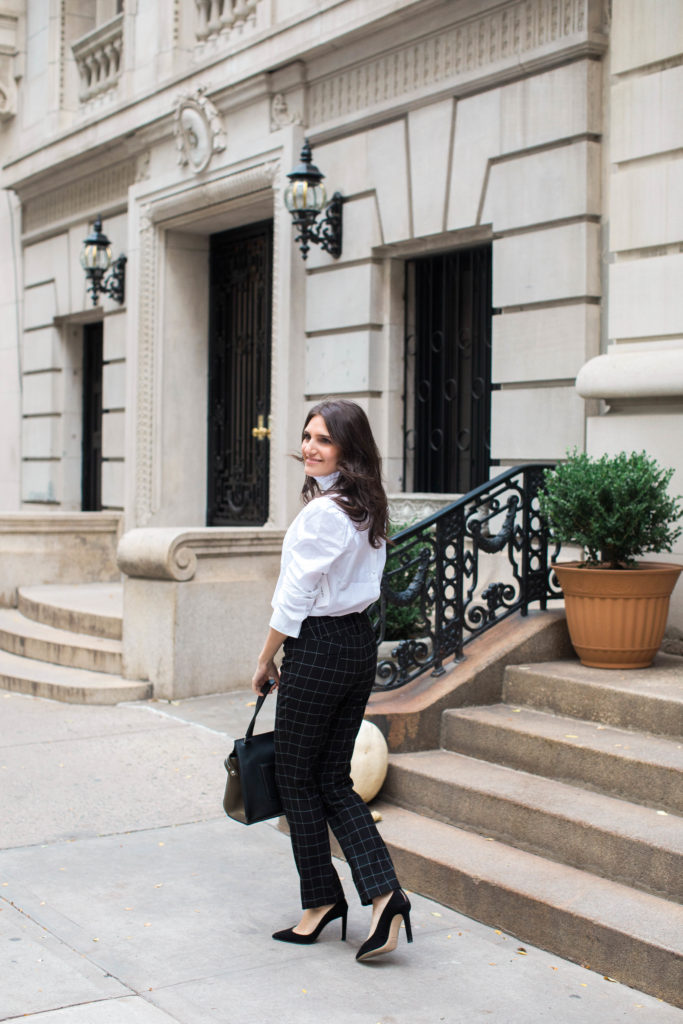 I chose this Victorian style blouse to add a little bit of "funk" to my otherwise traditional look. This blouse – although a white cotton blouse – is anything but simple. The high ruffle collar is a cool contrast with the puffed sleeves, and I love the way it looks with simple pants.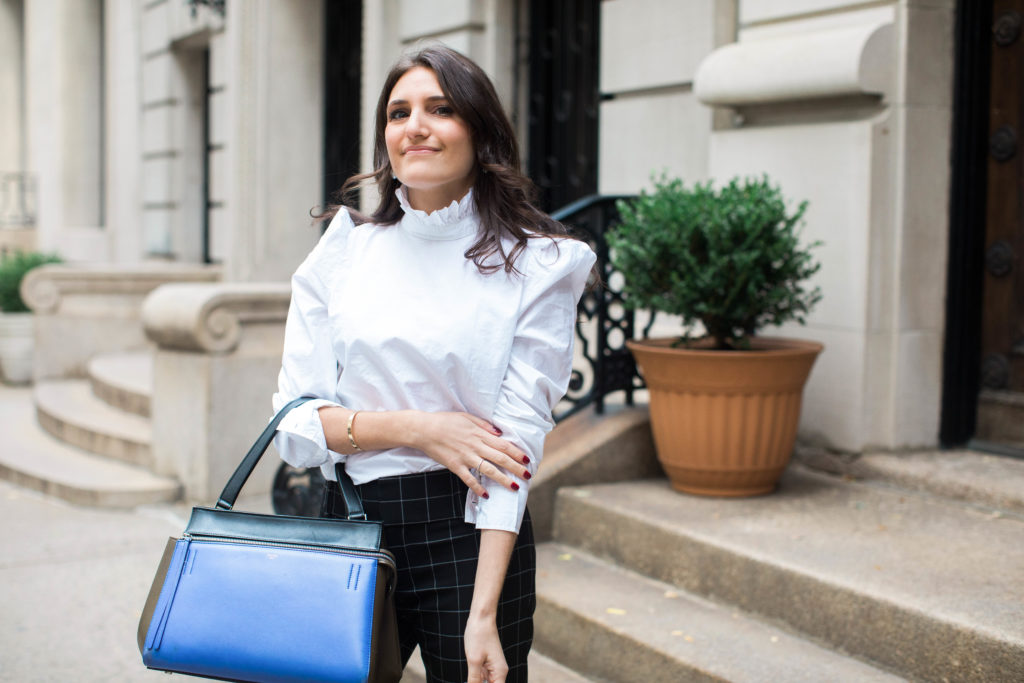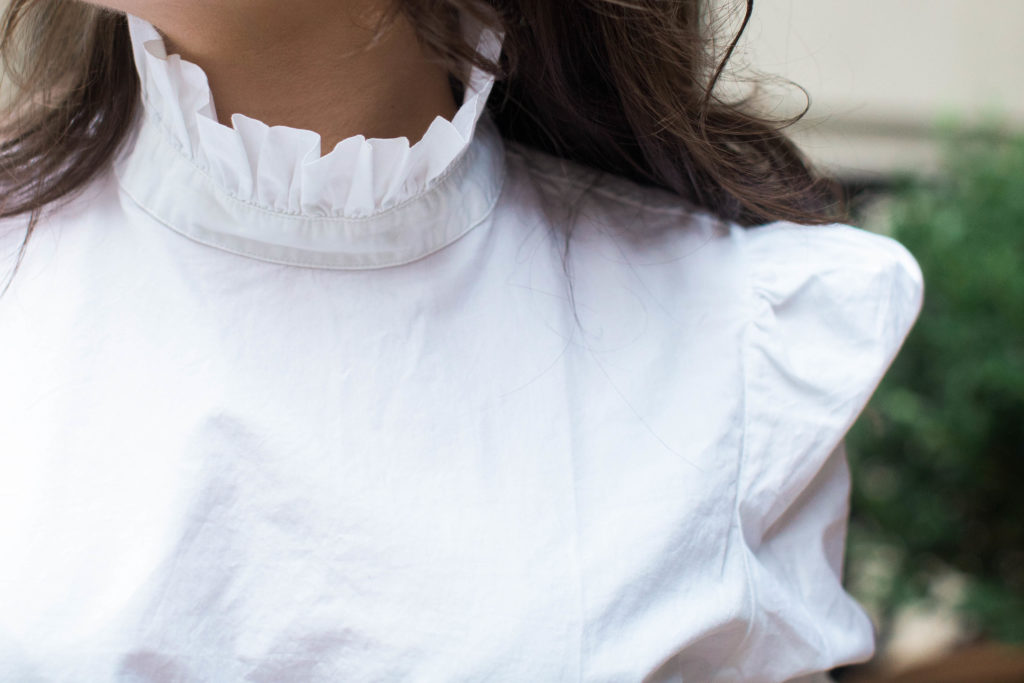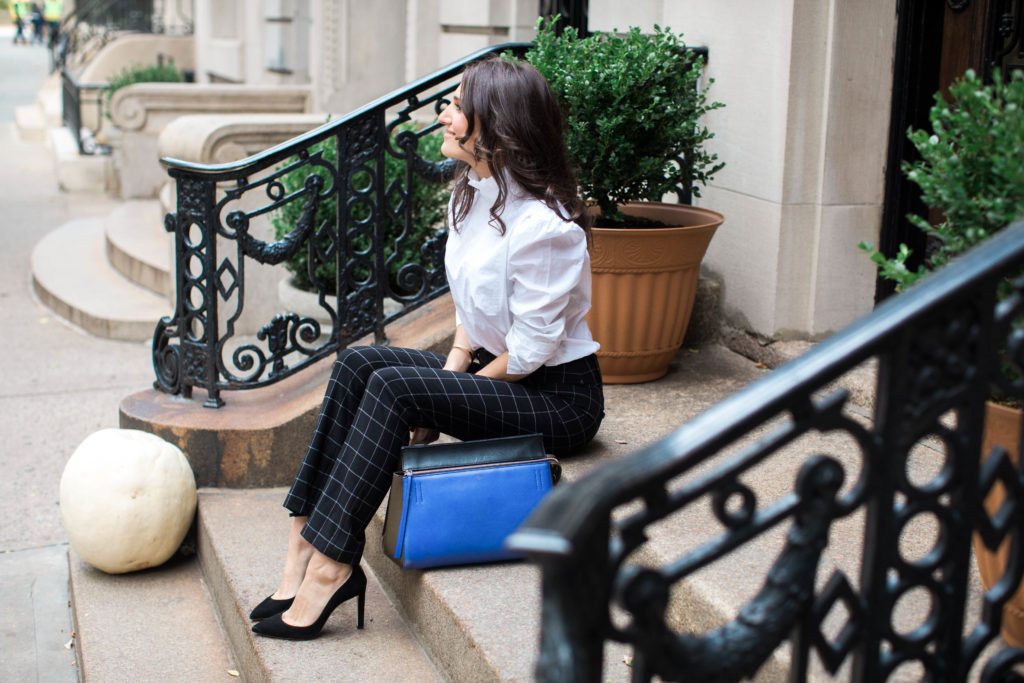 Wearing: pants | blouse | Celine bag (old) | pumps (similar)
Save
Save