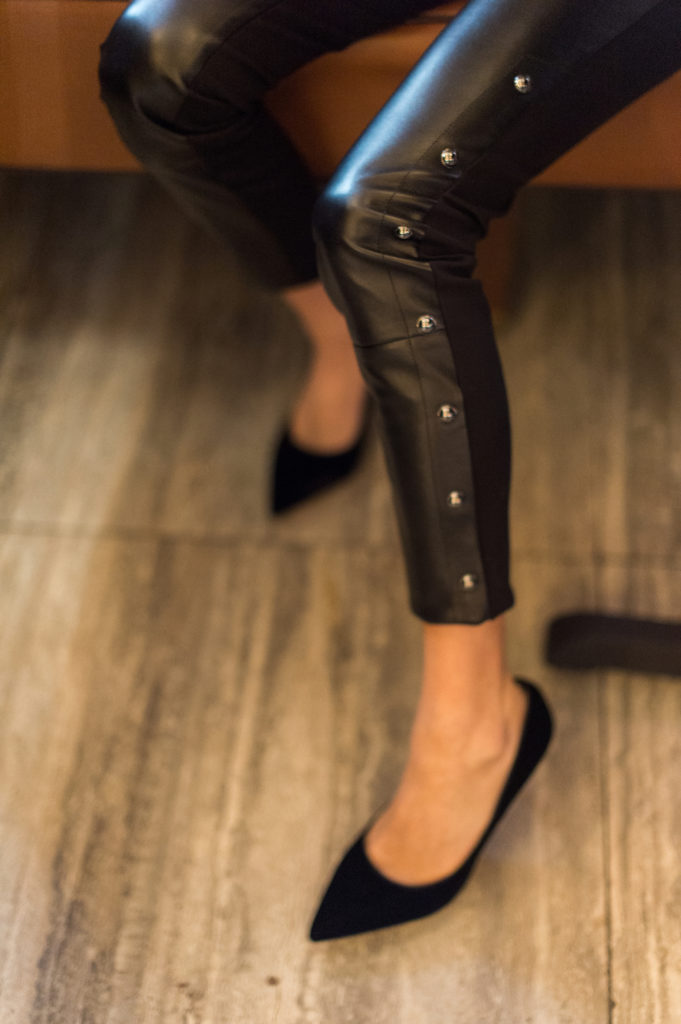 These are probably the best vegan leather pants you'll buy all season. They are $110 with the studs – and only $36 if you prefer the plain version! The leather quality is so nice and (especially because of my growing belly) I love the fact that they are pull on leggings! Even before the pregnancy, I actually always preferred pull on pants for a long work day.
I love these pants so much because of how versatile they are. I'm showing two ways to style them below, but I also look them styled causally on the weekends with a chunky turtleneck and sneakers. I actually styled a very similar pair of leather leggings casually this time last year!
To the office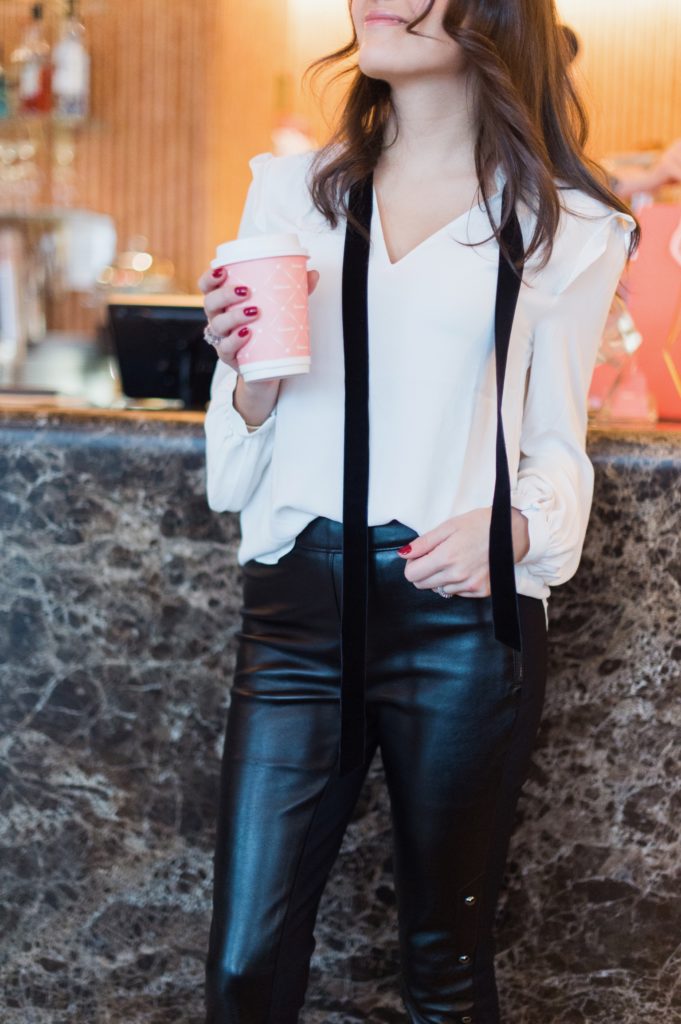 Depending on how formal your office setting is, the leather pants without studs may be more appropriate, but for my office these are totally fine. I paired them here with a simple white tie neck blouse. The blouse is just a little festive and the tie is actually black velvet (so cute right?) The blouse is very functional because it also comes with a plain white tie that you can swap for the black velvet all year long.
I'm loving all of the velvet I'm seeing everywhere this year and was especially excited when I found these black velvet pumps for $130 (I had my eye on this very similar $700 pair.) I think the velvet looks amazing with the black leather pants as I'm not a huge fan of wearing black leather pants with black leather shoes…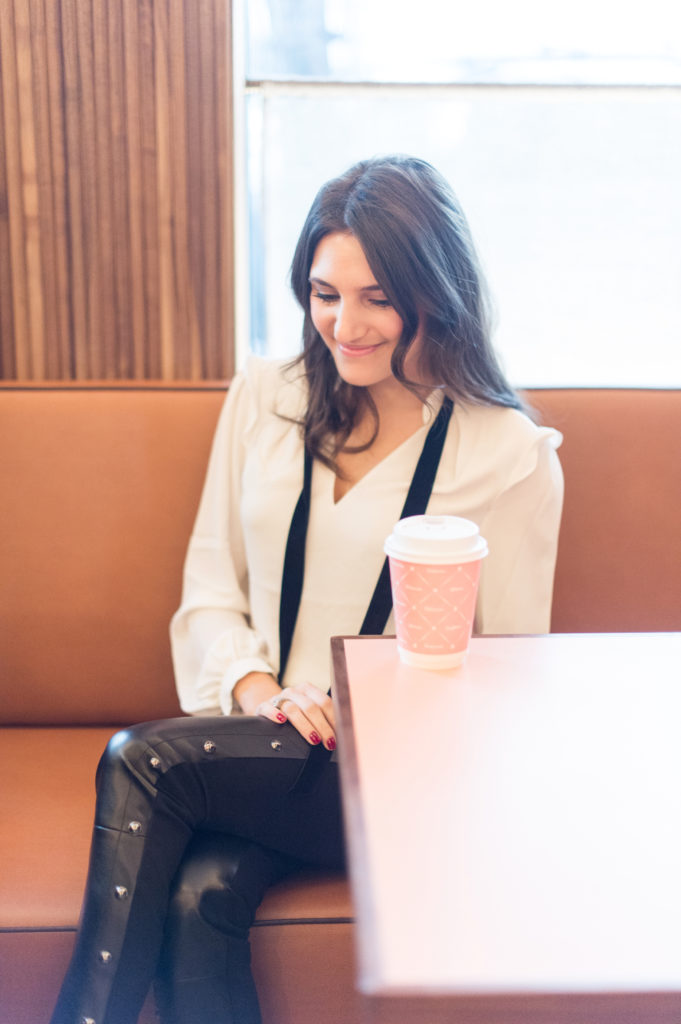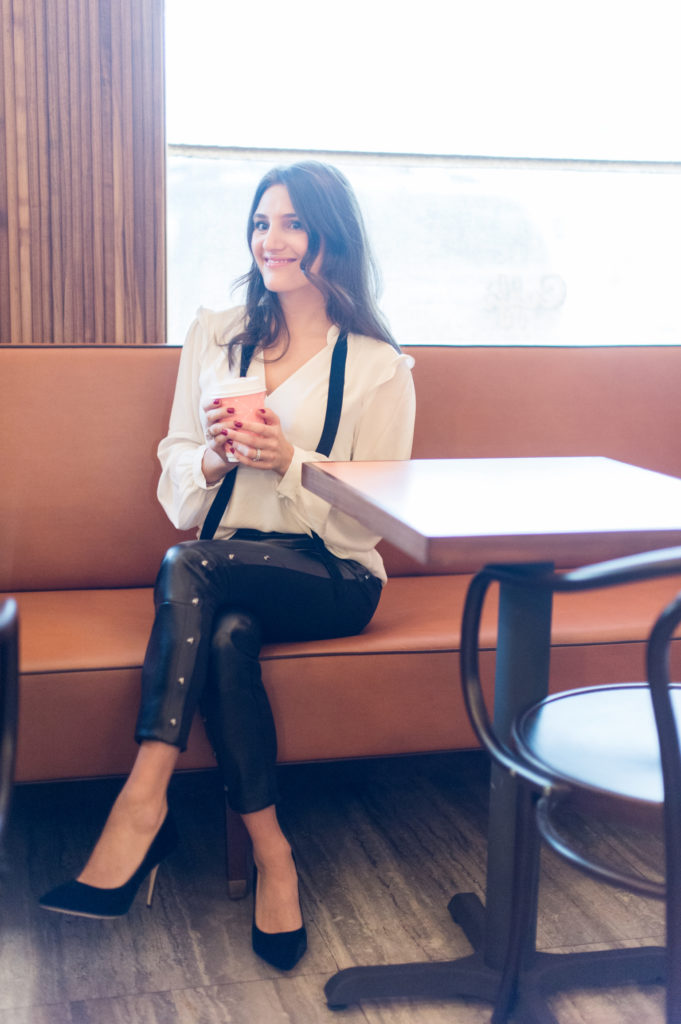 Shop this look below:

To a holiday party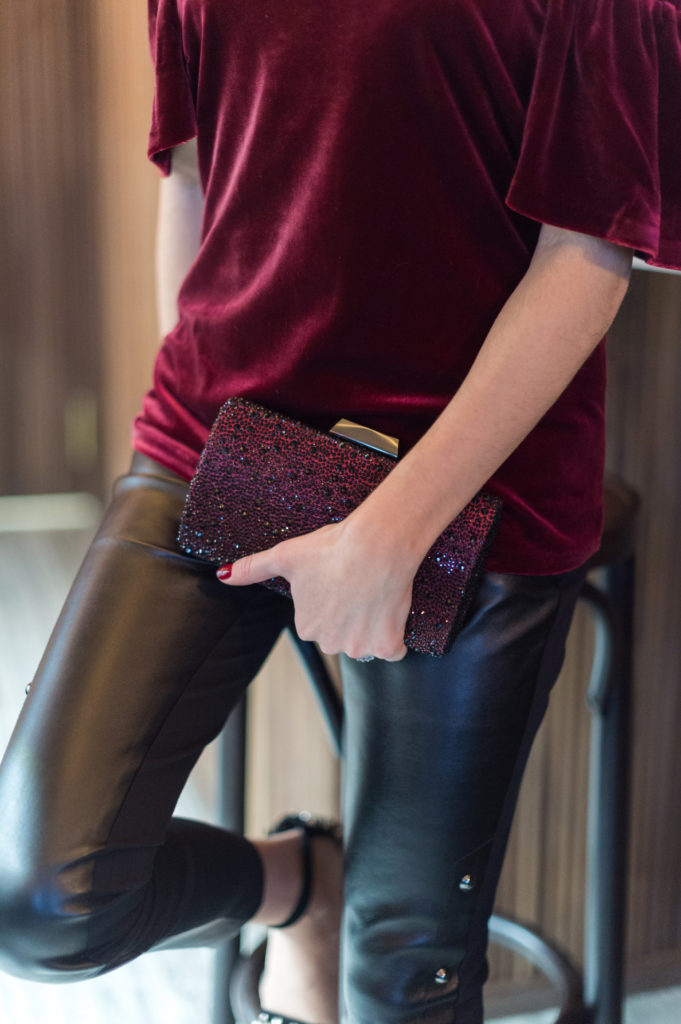 One challenge for me as a working woman this time of yer is how to transition from the office to a party. Around the holidays, I have lots of post-work, weekday holiday parties and events and it is such a pain to have to run home in between. I found this burgundy off the shoulder velvet top that looks great with these vegan leather pants. You can literally roll it up and throw it in your bag and change right before you leave the office. I used to always dread walking out of the office in something "inappropriate" like an off the shoulder top, but in the winter, it is a total non-issue because you can throw your jacket right on top!
If you are interested in the top, I'd recommend sizing up because I prefer a longer style for this top. I got a 0 regular (even though I usually wear petites) and probably could have gone for the 2 for a little extra length.
Sandals could be challenging to wear when it gets freezing out, but as long as they are a darker color/ a winter texture like a suede, they are perfectly suitable for the holiday season. I am in love with these black suede sandals with pearl detail and love the way they look with the leather pants specifically!
Last, I found these amazing burgundy rhinestone clutch. It is $125 but looks way more expensive! I love that the rhinestones have an ombre effect and look darker towards the bottom. The clutch works well when you want to dress up a basic outfit, but could also look cool with washed jeans… why not!?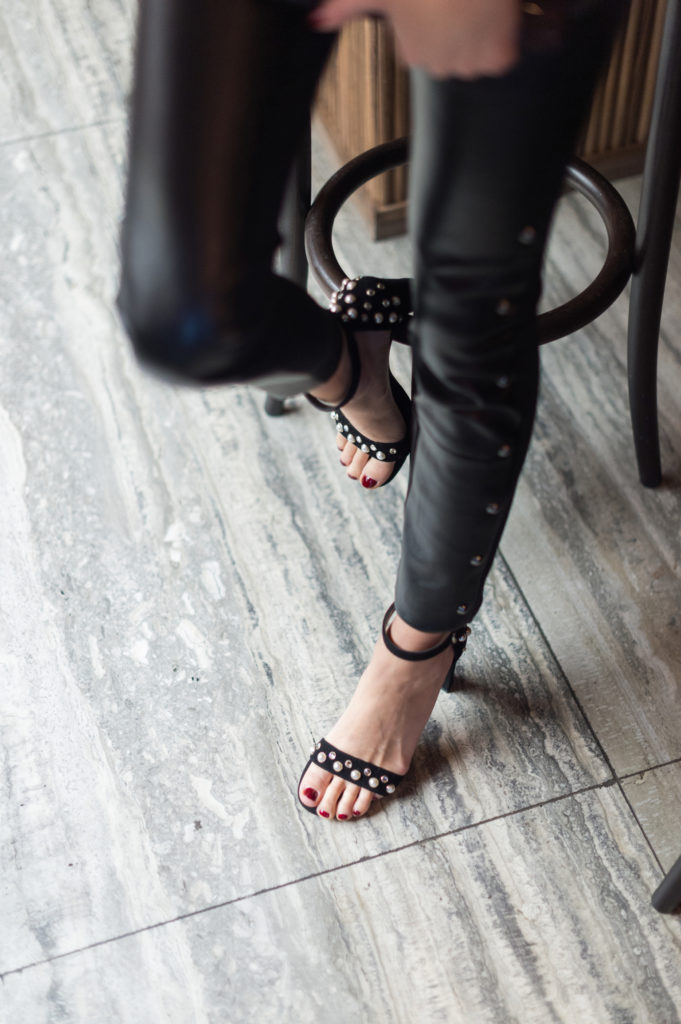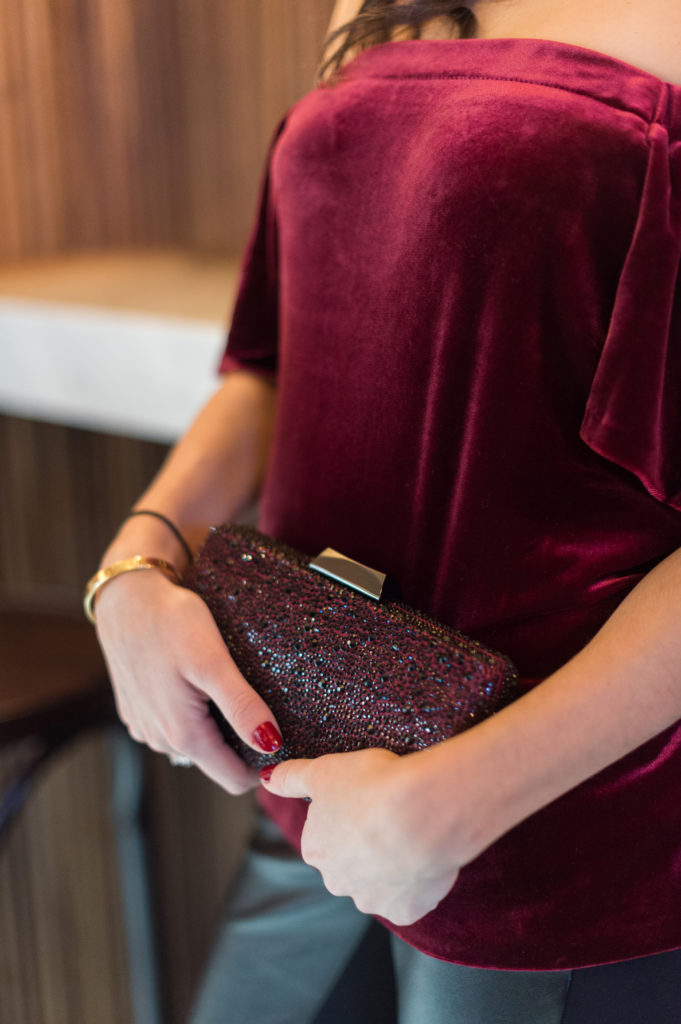 Shop this look below:
look sponsored by White House Black Market
Save
Save