Sales on sales on sales. Is it just me or do the sales seem better than usual this year? Despite the S&P 500 Index  (an index that tracks the 500 largest American public companies), going pretty much straight up over the past year, most of our beloved retail companies have not had the same story. Bear with my while I get real nerdy for a minute: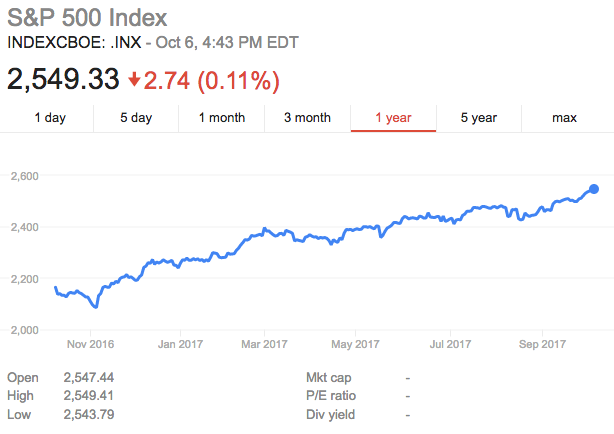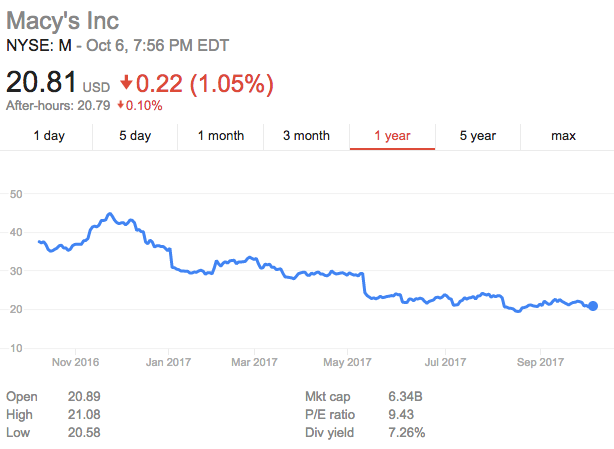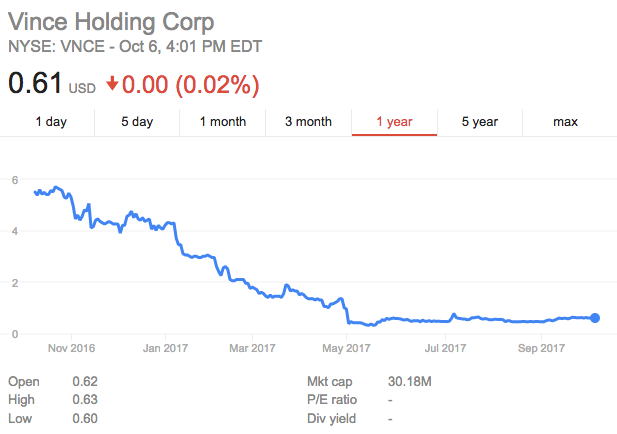 While the S&P 500 is up about 16% over the past year, Macy's (who also owns Bloomingdale's FYI) is down about 50% for the year, and Vince (one of my favorite brands) is down an abominable ~88% for the year. I won't get into why this is in this post, although I do have a lot of thoughts, but what I will hypothesize is if there is a correlation between stock prices and sales. This could be true… Or I'm just really excited about the sales this weekend and just trying to irrationally make sense of it all. Regardless – the sales this weekend are AMAZING and absolutely worth checking out. My roundup is below. Most of these sales end Monday/ Tuesday so get shopping! It's a rainy day in New York – what's better than some afternoon online shopping anyway!
I love hearing from you, so let me know if you find any other sales that I've missed!
Bloomingdale's
Bloomingdale's Friends and Family is one of my all time favorite sales. They do it a few times throughout the year (which is starting to feel more and more frequent.) The reason why I love it so much is because you can get just about anything at Bloomingdale's. Ex: I accidentally spilled coffee all over my duvet cover this morning (who drinks coffee in bed?!) so will be purchasing a new one today 25% off. Towels, dishes (these are mine and I am obsessed with them), kitchen appliances (I've been eyeing a slow cooker,) pots and pans (has anyone else tried Scanpan? Its a new type of non-stick!) shoes and of course, clothes.
Dylan Gray is an 100% exclusive Bloomingdale's brand that has amazing work clothes (really well priced and high quality, too):

Add some cashmere to your wardrobe (most of these come in tons of other color options… sorry the pictures I have are all neutrals!):

Aqua is another 100% exclusive Bloomingdale's brand that usually has great work options:

Theory
I am so upset – I'm having issues pulling links directly to the Theory site. HOWEVER – there are some amazing pieces you don't want to miss. I know the collection inside and out since I hosted that event last week and I'll highlight some of the best pieces (also check out my insta-stories for details..)
After you get to the Theory site check out the below items (you can search at the top of the site:
Stretch cotton fancy shirt – it has am AMAZING removable velvet collar. We sold out in 30 minutes in the store last Thursday
Scalloped lace top – it comes in black and burgundy and is a long sleeve beautiful lace top with a silk camisole (that I believe is removable) underneath
Knit high waisted legging – These come in about 6 different varieties. They fit comfy like a legging but look tailored enough to wear to the office. These were also a HUGE hit. They do run a little long though so are a little more challenging for petite ladies like me! If you are 5'2 or over they should work.
Rag and Bone
There are so many things I love from Rag & Bone. Unfortunately though, my beloved Simone pants never go on sale. BUT – there are lots of other great options for both work and weekend! I love Rag & Bone jeans, but they are pricey, so I typically try to scoop them up during one of these sales. I also always like to keep an eye out for great shoes (their boots are fab and wear really well) and blazers.

Ann Taylor
I mean, I've seen them do 40% off, but 50% off everything!? Definitely head over to Ann Taylor and browse the site, but here are some highlights!
Save
Save
Save
Save
Save
Save
Save
Save
Save
Save