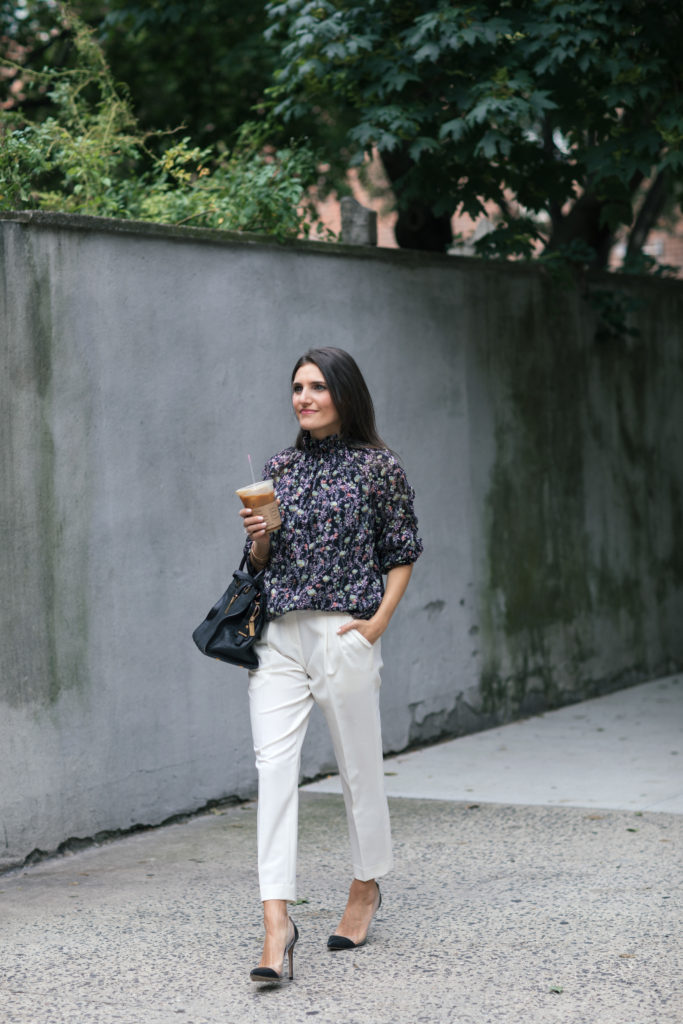 Why has there never been a better time to buy white pants? Because there is a huge misnomer that you shouldn't wear white after Labor Day, so they all go on sale. In contrary opinion, I actually believe white pants after Labor Day are undeniably chic and statement making… especially in the office. And these white pants are probably the best steal I've found in a while. Originally marked at $148, they are now down to $66! I believe the major discount will only last through end of day today so act fast if you want them! They happen to also come in black and navy if you love the fit (which are great basics to have.) It's disguised in the photo above, but the waistband is actually elastic (comfy, yay!) and looks like a traditional trouser, which is prety fab. The crop length is a great transition for fall and could even be worn with a pair of ankle boots, a  t-shirt and a leather jacket on the weekends.
To transition the white pants for fall, I decided to wear a darker colored floral top that is a lighter weight fabric. The ruffled mock neckline also makes the look feel more seasonal. I love the ruffle detail on the collar, it's very feminine!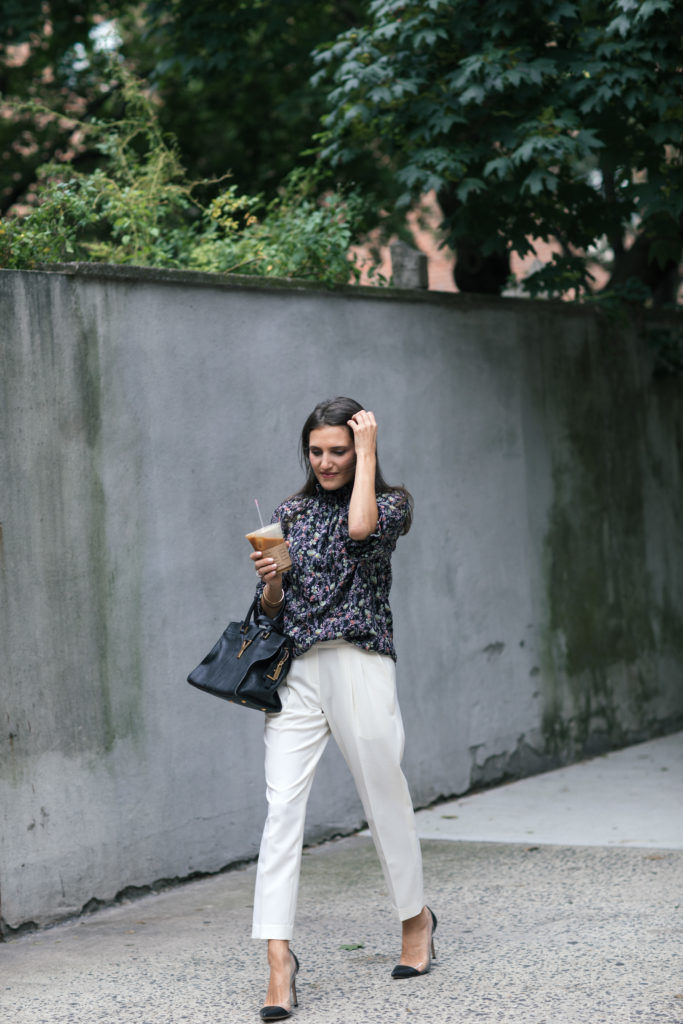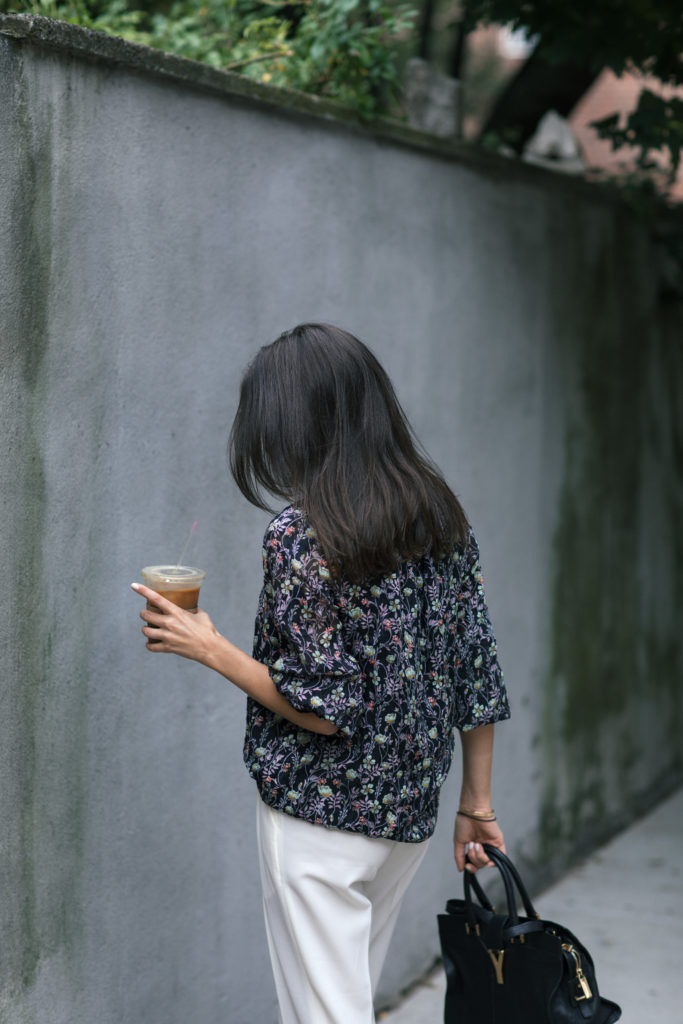 Wearing: pants | top | shoes | bag (I found it on the Real Real very discounted!)
Shop my look below:
Save
Save
Save
THE WINNER
… and the winner to yesterday's giveaway is…. @emilykramer13! Email me at thatpencilskirt@gmail.com to redeem your prize!!
Save
Save
Save
Save
Save
Save
Save
Save
Save
Save
Save
Save
Share the post "There's never been a better time to buy white pants"