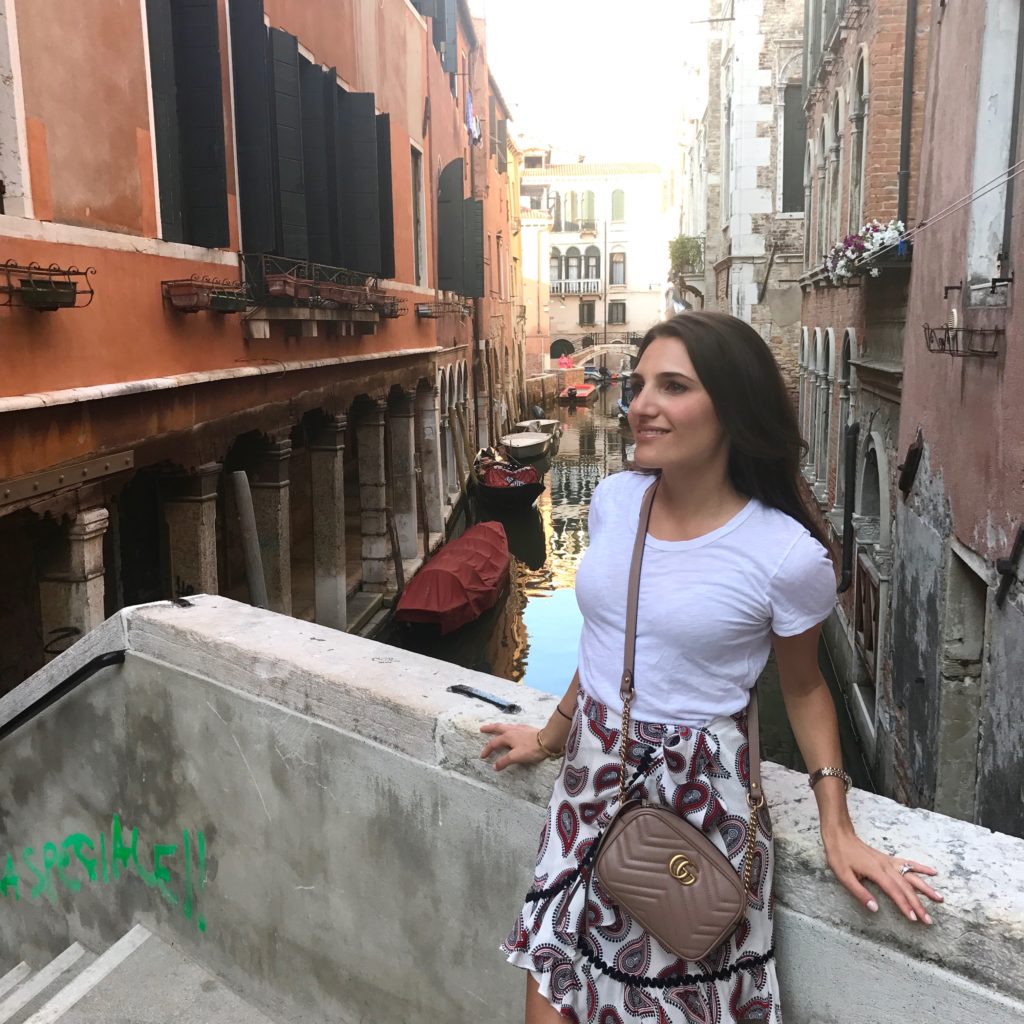 I know I sound like a broken record, but there is no better find to me than a statement piece that has versatile use. This silk wrap skirt is one of my favorite purchases from the summer. I couldn't find the exact color in stock but there are still great options left like this blue one on sale and another in red.) For those of you who follow along my Instagram stories, you'll notice I wore this skirt last night with a white button down blouse and nude patent sandals to a blogger event. I always stress out a little before these blogger events because I want to look cool and fashion forward, but also true to myself. I don't really like to buy esoteric, over the top funky pieces, because they have such limited use. I like to buy things that can come with me from vacation, to the office, to a night out with friends. It makes the high prices of certain items way more justifiable!
The pictures here are from my recent trip to Venice where I wore this skirt to dinner with a white t shirt. I wear white t shirts a lot and this one is great. Believe it or not, I've been wearing white t shirts to work throughout the summer with different skirts and although it is a little on the casual side, I think as long as it is a more "polished" t shirt (not too oversized or distressed) it is totally appropriate.
I splurged on this Gucci camera bag (similar color linked) shortly before my trip and loved having it with me while traveling. For me, I need a larger bag to bring to the office, but have been enjoying wearing this one at night and on the weekends. The color also seems to go with just about everything!
Shop the look below!!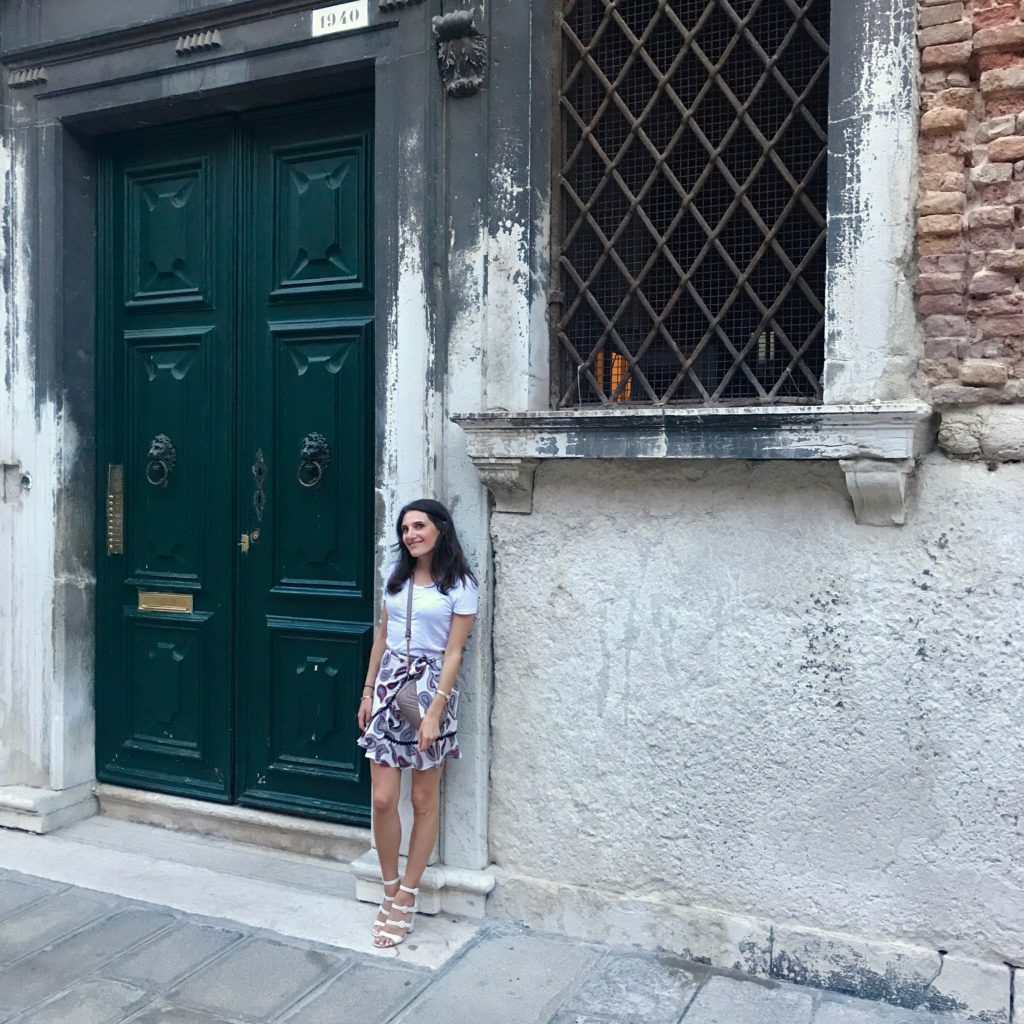 Wearing: skirt | t shirt | bag | shoes
http://rstyle.me/n/cq99vabtf2fSave

Save
Save