Coming back to the office after a two week getaway is so hard! Coming back after this one was especially hard because my husband and I put so much time and effort into planning this trip and went "all out" to make it as perfect as possible.
We thought this trip was going to serve as an early "baby moon" but you all know how that turned out…
We spent days researching hotels and locations and came across this absolute gem of a hotel in Lake Garda. I had never heard of Lake Garda and was surprised Jason felt so strongly about visiting. Well, I am so happy I trusted him with this one because Lake Garda is one of the most special places I have ever been to and this hotel impressed with to every last detail. I'll write all of my Lake Garda recommendations over the next few days! (Sorry, been a bit crazy coming back, but I know a bunch of you have asked!) I feel like I've been posting a bunch of travel stuff, though, so thought it was time to finally share an outfit!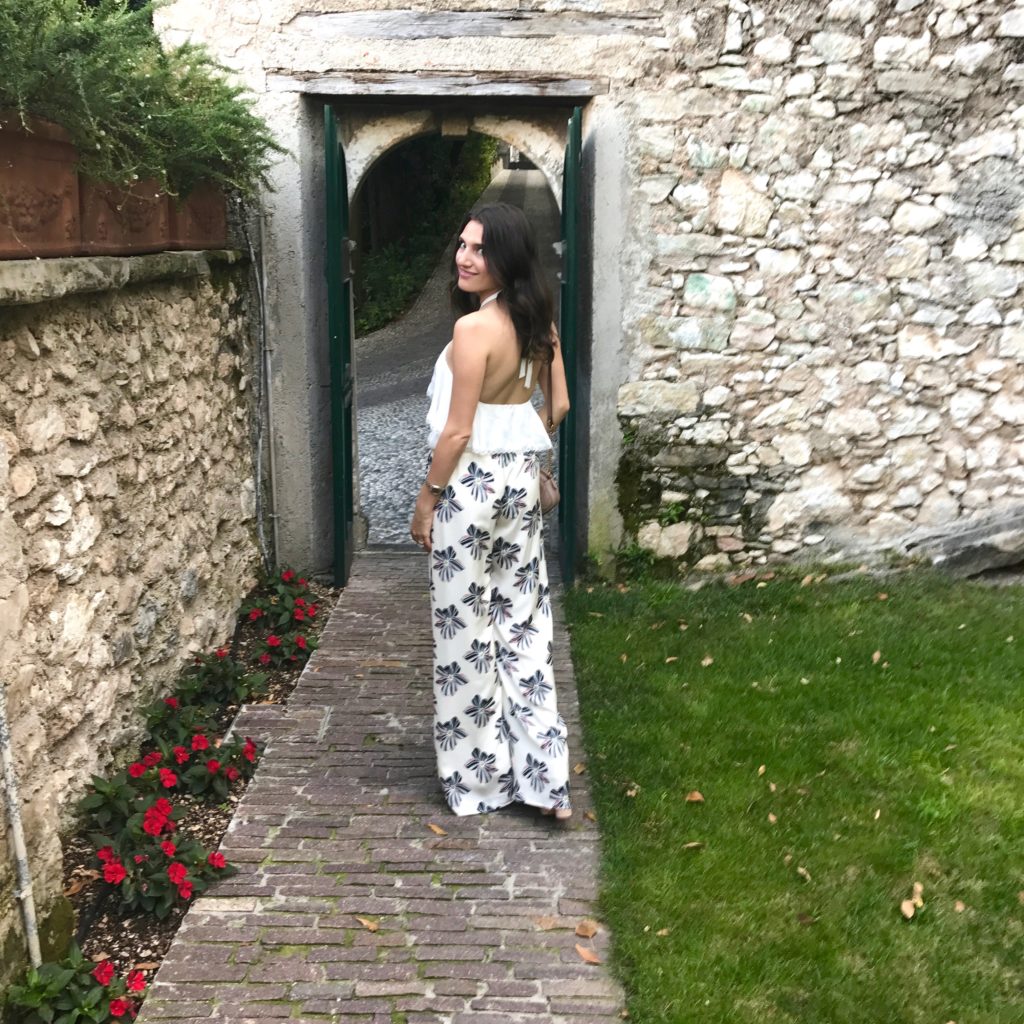 Although, no, you probably can't make these silk pants work appropriate, I still think it is important to fill your closet with some statement pieces that you'll be excited to wear. These silk pants are my "statement piece" for the summer. I thought they were cool, comfortable, and a great switch up from a white jean. For a short person (like me!) they are exceptionally great because you can hide five inch platforms underneath.
I paired the pants with a silk Alice and Olivia halter top that has been one of my more versatile pieces this summer. I love the way this top looks with a pair of white flared jeans or even with a blue jean short and low espadrille.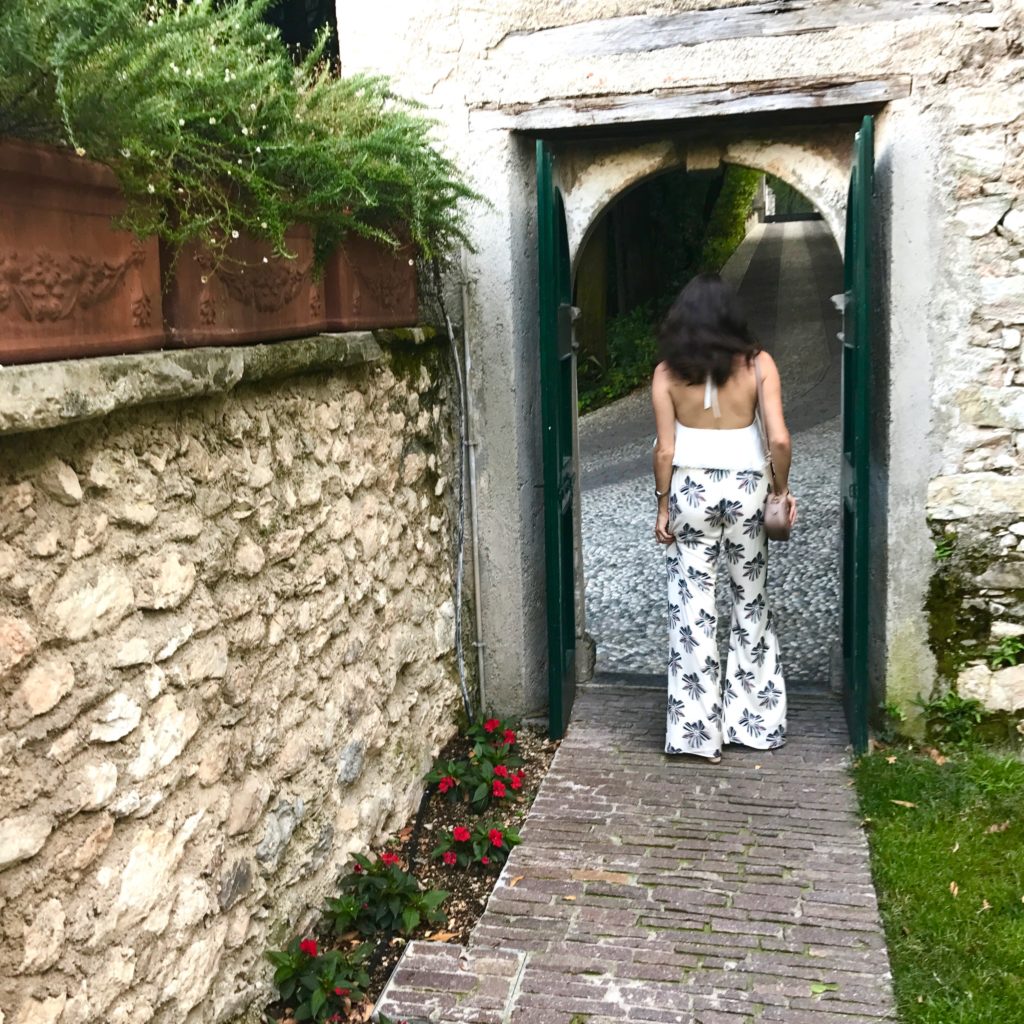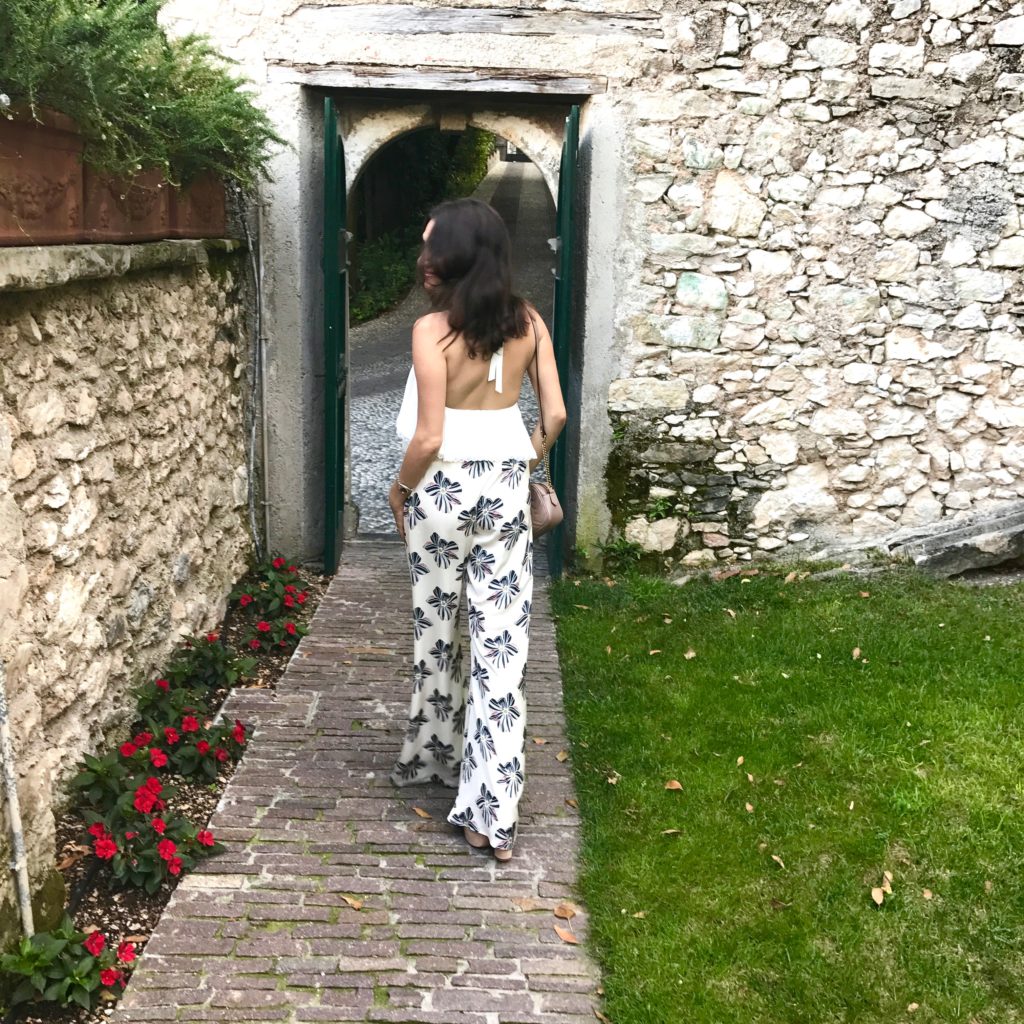 I wore this outfit to a special dinner we had planned at the hotel. The photos above were taken on a walk we took through these beautiful gardens to get to dinner. The sun sets so late there (not sure why because it isn't that far north!?) and we loved having some cocktails outside to watch the sun set over the lake.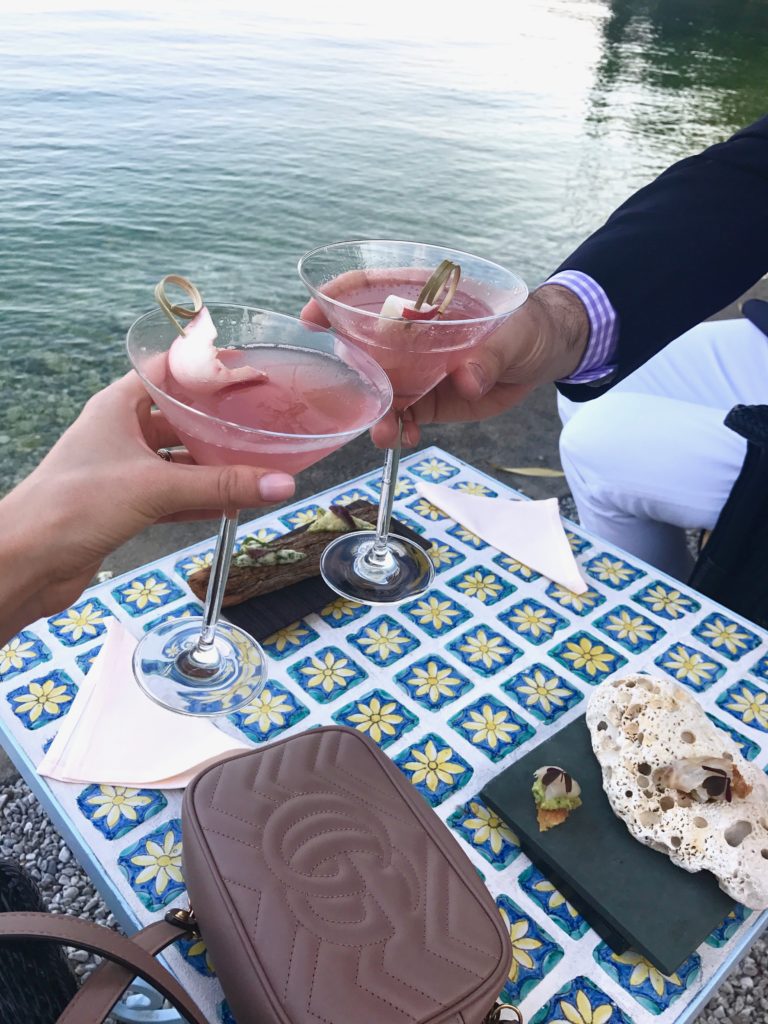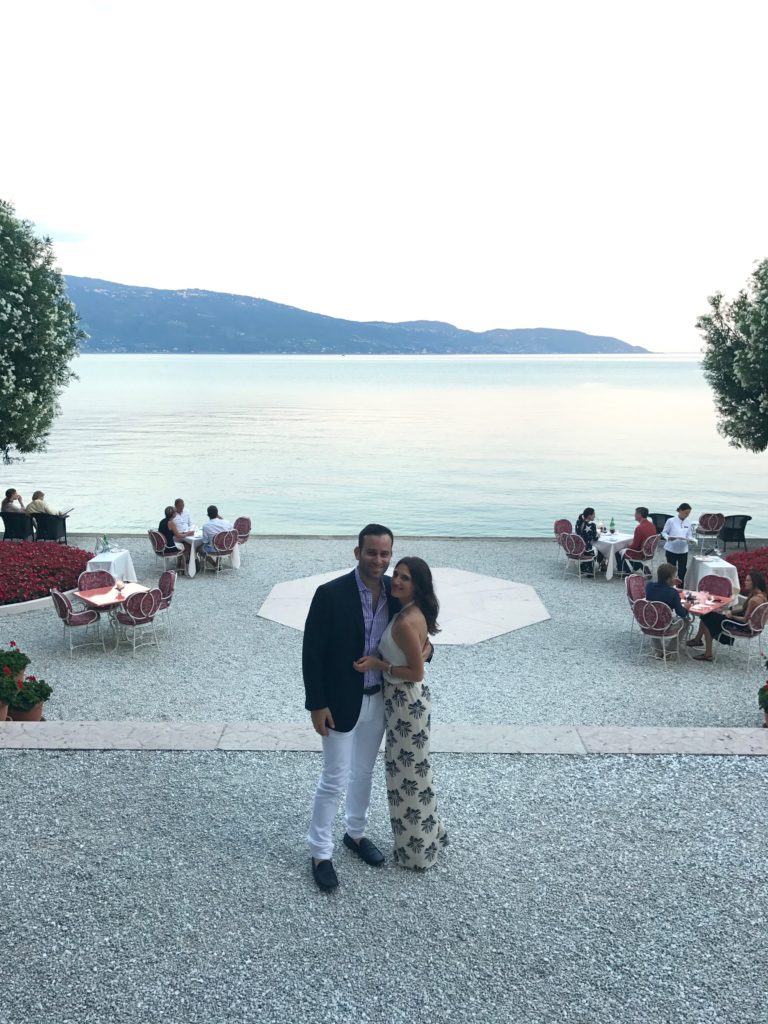 Dinner is served at the hotel's patio overlooking the lake. It feels very private, but still lively, which is a tough combination to hit and the food was out of control good. For anyone following along, you know I was trying out gluten free for a while… yeah, once they served me four different types of bread rolls (one being a spinach croissant,) I had to cheat for my duration in Italy. Luckily for me, I a definitely not celiac and was doing gluten free for other, less serious, reasons.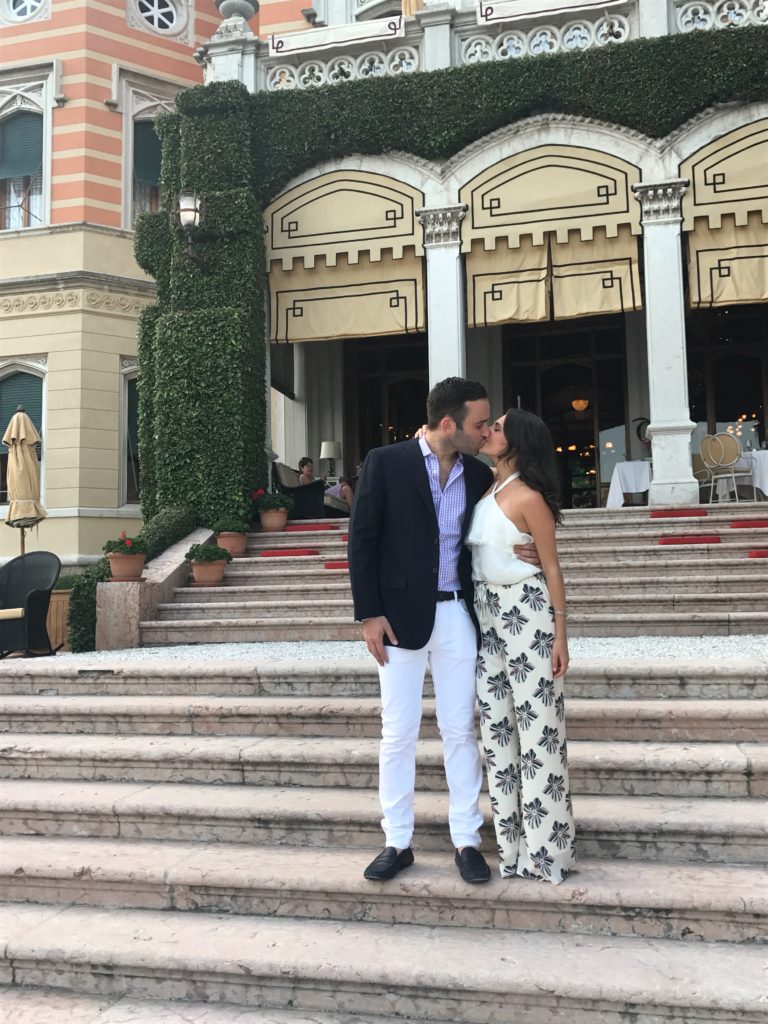 Wearing: halter top | silk pants | Gucci bag
Shop the look below:
Save
Save
Save
Save