THE CONTEST
Happy Monday! Since Monday's are always a tough day of the work week, I thought it would be a perfect day to launch a giveaway! Here's all you have to do:
Like my Professional Monday photo on Instagram
Tag 3 or more badass working women who might be interested in following TPS. Celebrities or influencer accounts don't count 🙂 I'm trying to grow my brand so would love for you to tag people who genuinely might be interested in my content! You're all business people… you know what I mean!
If your friends follow me it will up your chances!
Tag more than three to up your chances
The winner will be announced at 5pm on Tuesday
The winner will receive a $75 gift card to Zara! (Where you can buy this amazing blazer… among other great fall items)
If this all goes as planned, I'll be launching different work related contents every other Monday with fun giveaways! Feel free to shoot me an email if you like this game plan or have ideas for giveaways! (thatpencilskirt@gmail.com)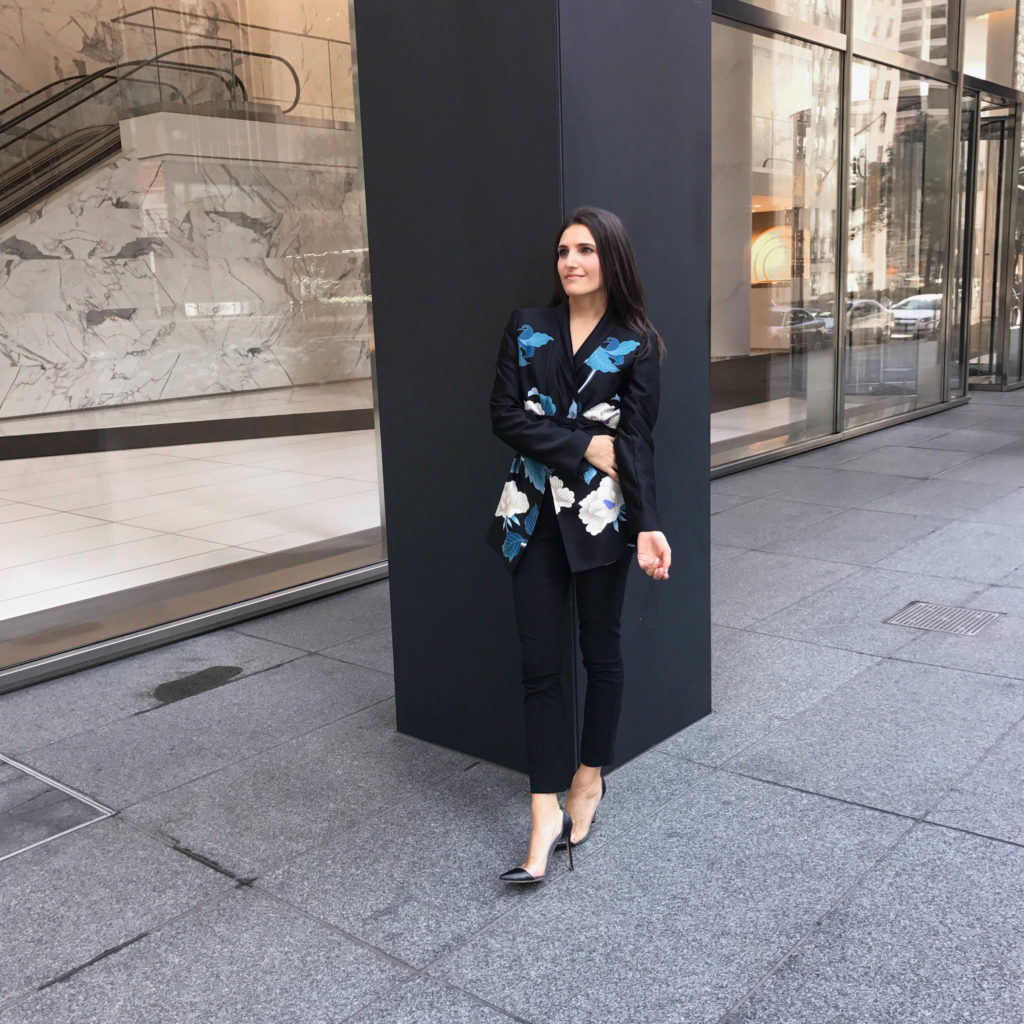 THIS LOOK
But now let's talk about this look because I'm sorta obsessed. I'm noticing a ton of kimono style tops in the storefronts and in the magazines. I wasn't sure at first how I'd be able to incorporate this fall trend into my work wardrobe, but then I found this silk blazer that felt very office appropriate. I love that it is black, but not boring and that it fits slightly longer (which I find to be a flattering style.) It feels cool without being "costume like" – which is important whenever you're trying to take a new trend into the office. If this one felt a little too loud for you, I also loved this kimono top from Topshop. This one is also under $100, which is better for something so trendy that may not last you more than a season or two.
The pants are my absolute favorites – tell me if I wear them too much!! – the Rag and Bone Simone pant. They are a little bit of a splurge, but if you are updating your wardrobe for fall, you should definitely consider these pants. They are  the most comfortable pair of pants I own and feel like I'm wearing leggings. Because the bottom of the pant is not skin tight around the ankles, though, they look like formal slacks. Yes, I know, I have an obsession. But seriously, check them out!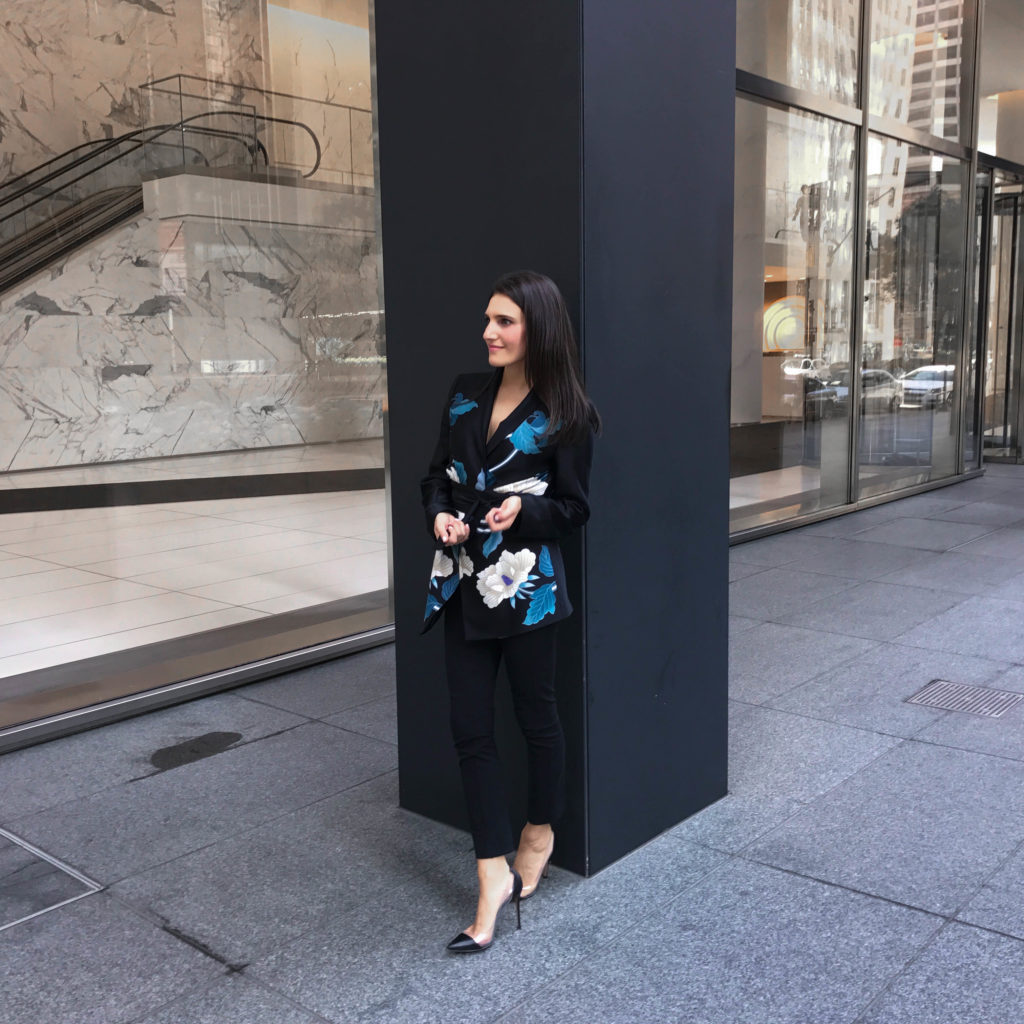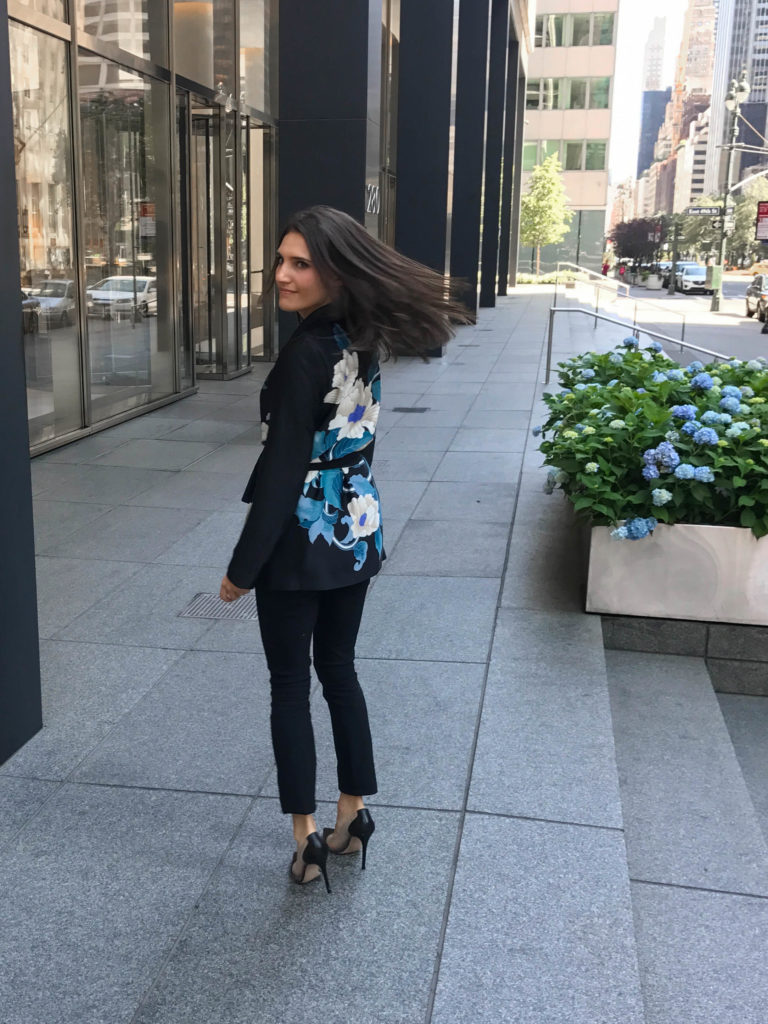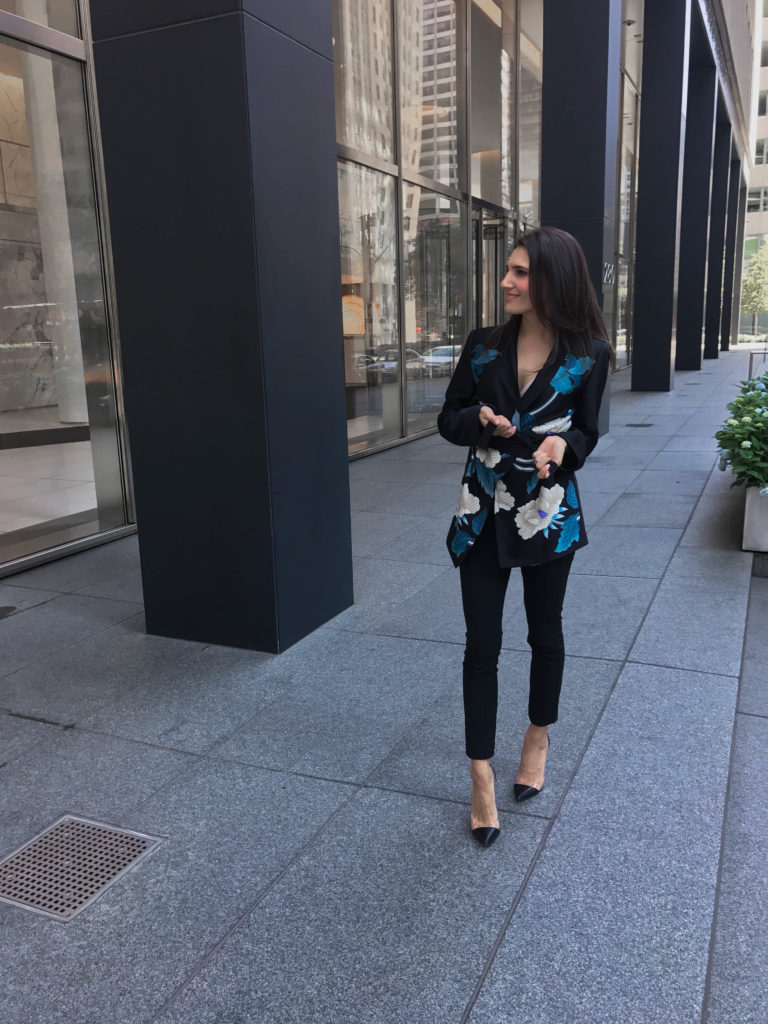 Wearing:  blazer (similar) | pants | pumps
Save
Save