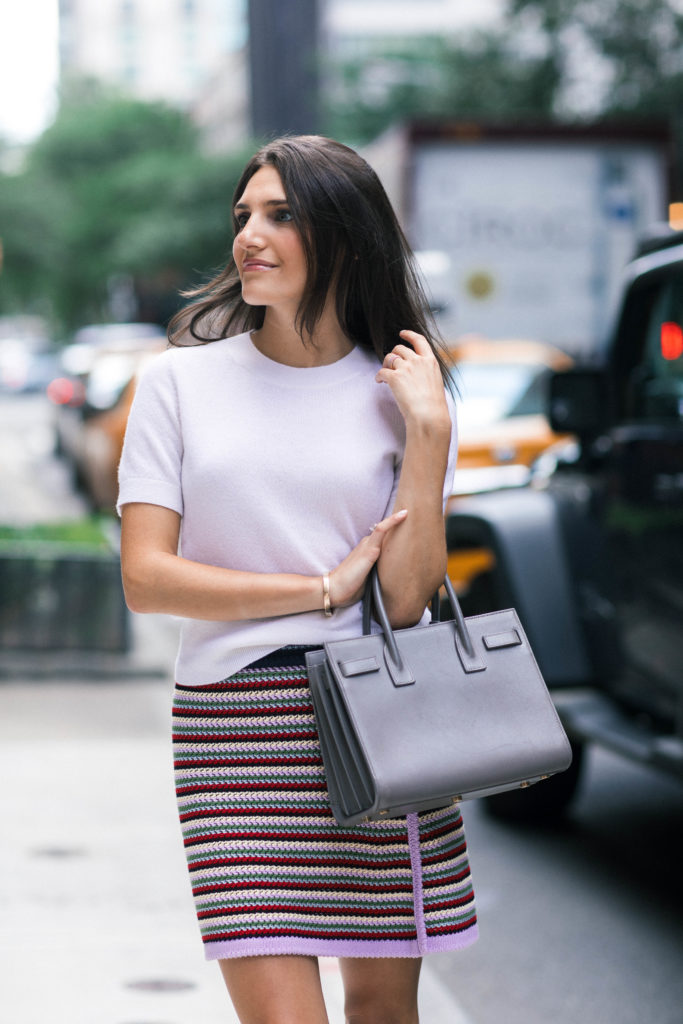 Before I talk about this outfit I just want to say a quick thank you to everyone who read my hedge fund story yesterday and for all of the messages I received – hearing from you all makes my day and truly makes me love what I do! I am very excited to expand my content a little outside of fashion (although the office style inspo will definitely continue!) and am relieved that the piece yesterday was well received. Not to get too deep here, but its a great reminder to just go for it. Whatever the "it" may be. A very accomplished woman in asset management has a saying "ask for forgiveness, not permission" which has really stuck with me throughout my career. Living by this mantra may have rubbed some people the wrong way over the years, but I'm proud to say I've taken risks – with my job, my style, and now my content. More on this later. In my opinion, taking (calculated) risk (at the right time) is the only way to push yourself forward — and if it doesn't go as planned, just apologize, admit failure, and move on.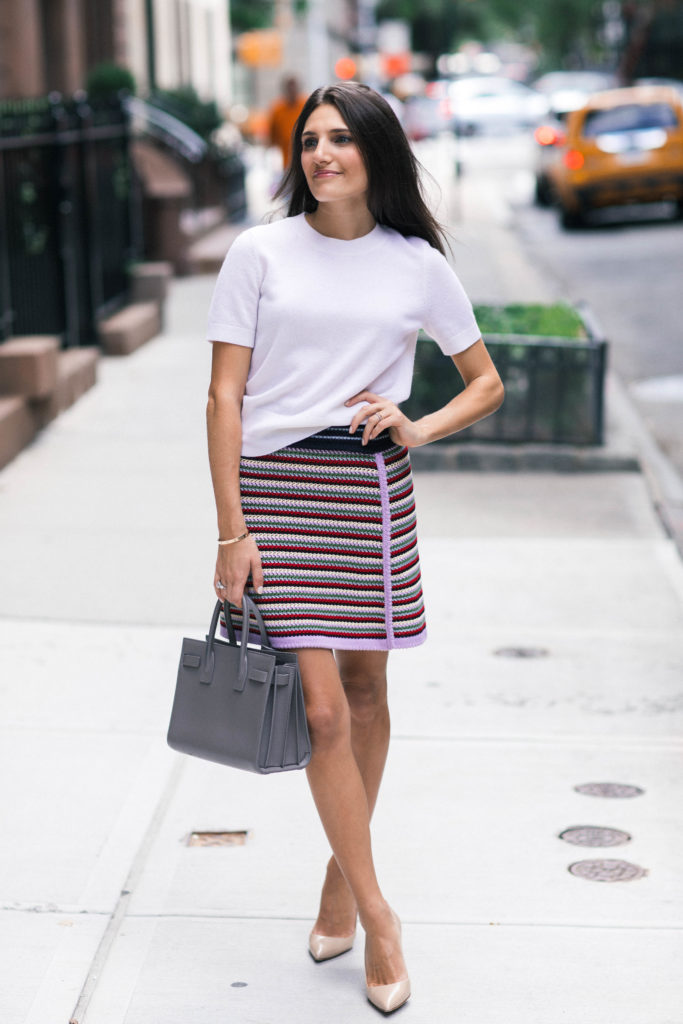 This brings me to this skirt! Incorporating color into my work wardrobe really has always been a challenge for me, so I get very excited when I find a colorful piece that I love. Especially when its a piece that challenges "work style norms" like this bright crochet skirt from fashionista Alexa Chung's new collection. What I love about the skirt is that it's a pretty fashion forward, edgy, piece that could be made to look fairly conservative for the office. Although, keep in mind, I'm only 5'1 so if you are a bit taller, it may be a little short! For the weekends, I love this with a funky patent leather boot and chunky patterned sweater (mixing patterns seems to still be on trend for fall!)
For the office, I like to keep it simple, and chose an off-white cashmere short sleeve sweater and neutral shoes. A cashmere short sleeve sweater is an amazing work staple to have in your wardrobe. I wear them almost all year long with skirts and pants. This one happens to fit amazing (although I sized up so it wouldn't have too much of a cropped look.) It also comes in a really cool deep pink color that I may have to go get! If you didn't want to splurge on an expensive cashmere sweater (totally understand,) I found one here that looks identical for $34 and comes in a few different colors (including off-white!)
Last thing I'll say, if you are a working woman and don't own a pair of nude pumps – get these!! They are such a great staple on major sale. I also think Sam Edelman makes great quality shoes so these are a steal.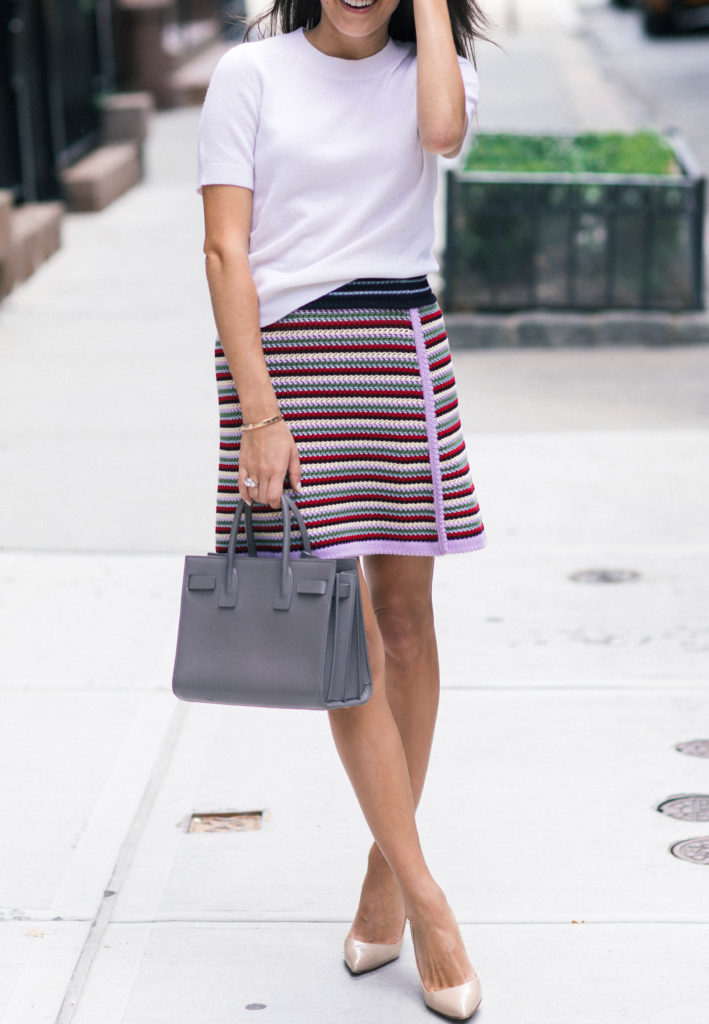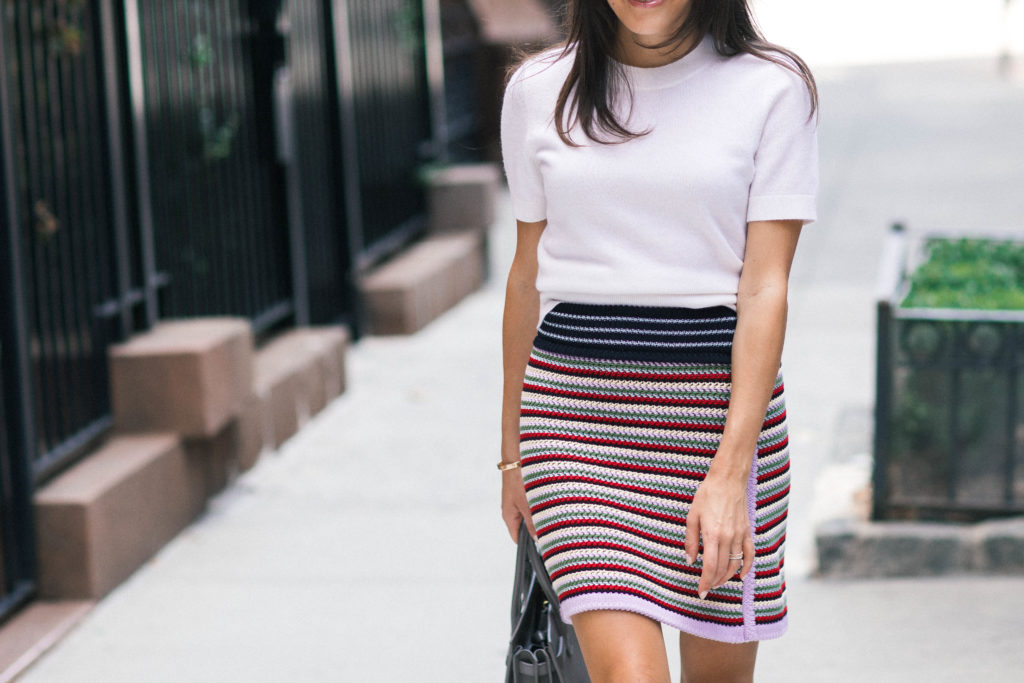 wearing: skirt | top | pumps | Saint Laurent bag
Shop the look below (I know the sweater image is blue but it comes in white!):
Save
Save
Save