Snow days are perfect for three things: (1)  Cooking delicious food,  (2) Catching up on movies that you've been meaning to watch and (3) Online shopping to get ready for spring!
I'll get to points (1) and (2) later, but this spring is going to be extra exciting for us working women because one of the biggest trends – ruffle blouses – works even better in the office than out! Its the trend that I already can't get enough of…. and we're still in March.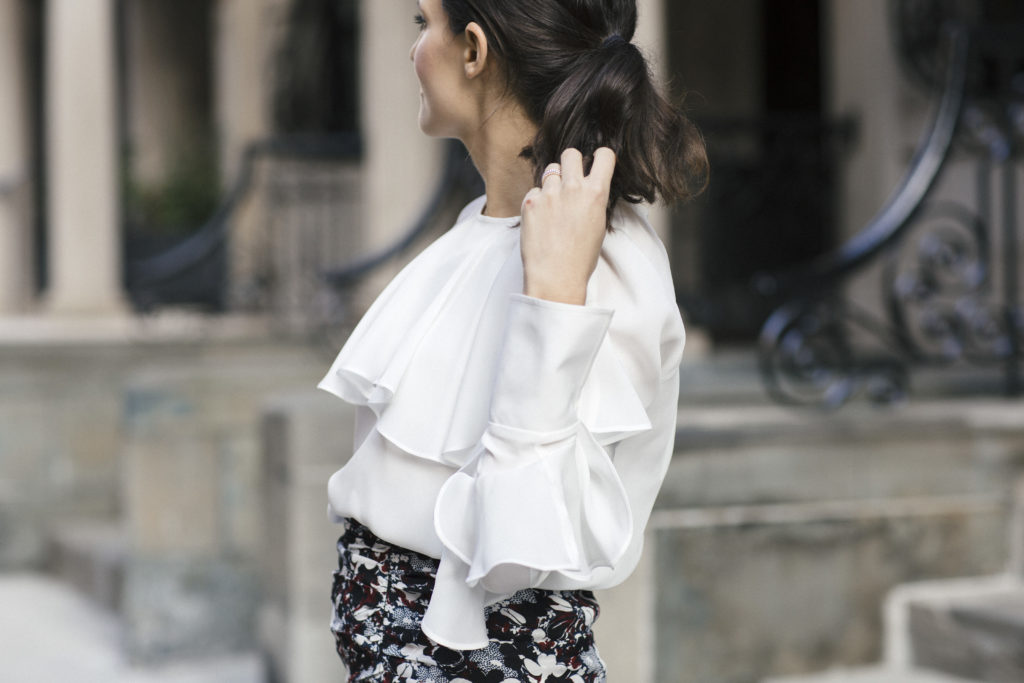 This blouse is from Veronica Beard's spring collection. Veronica Beard is one of my absolute favorite brands for work-wear. The best part about their collections is that most pieces can very easily transition between work and weekend – which makes sense at their price points! Although this blouse is AMAZING, there are plenty of other options for ruffle blouses for a fraction of the price. If you're going to splurge, it may be worth splurging on a more "unique" item…. (just some food for thought)
Ruffle blouses look awesome tucked into midi skirts, worn over skinny trousers and cute flats, tucked into a pair of high-waist flare trousers with super high pumps or even worn under a sleeveless dress. And that's just in the office! On the weekends, I love the look with a pair of "ripped mom jeans" (I love that that's a "thing!")
Shop my favorite ruffle blouses (including the one I am wearing) below: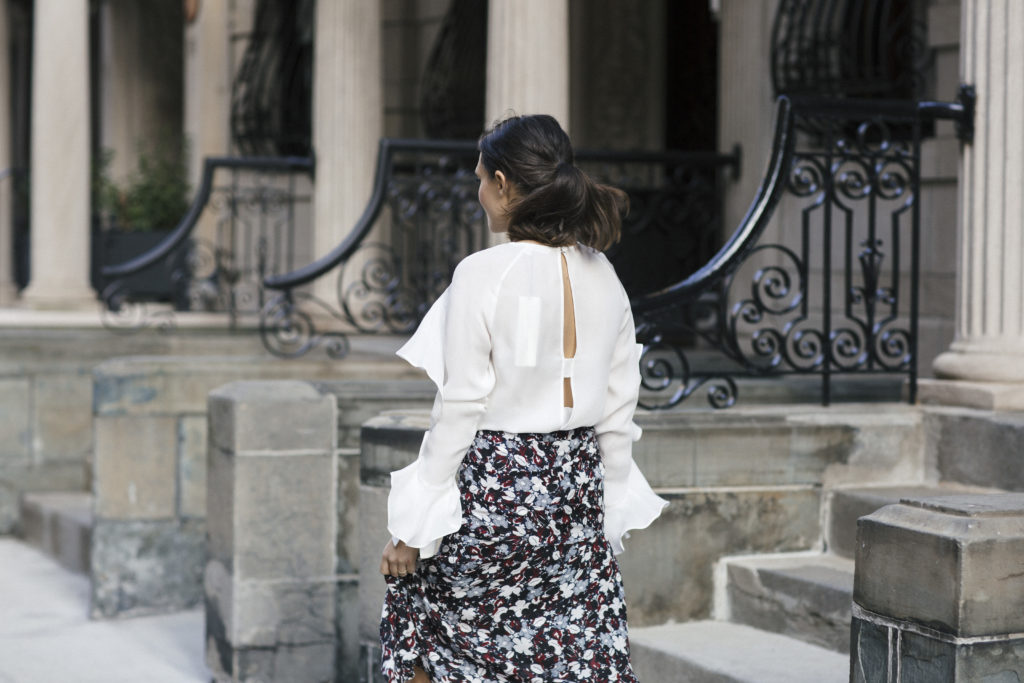 As for the rest of my snowstorm activities….
I actually recently bought the Malibu Farms cookbook and am going to try out some recipes tomorrow – I'll let you know if they are good!
…. and I'm a sucker for a good cartoon, especially a good cartoon with music written by Lin-Manuel Miranda so will absolutely be watching Moana!
Stay warm!!
Save
Save
Save
Save