How could you not love holiday parties!? Friends, colleagues, champagne, glittery clothes and accessories and of course, awkward small talk… doesn't get much better than that. I've noticed this year that I know way more about people than I'd expect. With Facebook feeds, you suddenly remember that the guy who sat next to you six years ago became an uncle last month and you find yourself asking questions like "How's your sister's baby!?" even though you both know that you haven't spoken a single word to each other since last year's office party. "Your trip to Vietnam looked amazing!!" "I saw you just celebrated a big birthday!" It's pretty funny how connected you stay to people without ever having to see or speak to them. I guess it's a good thing. If nothing else, it sure beats talking about the weather.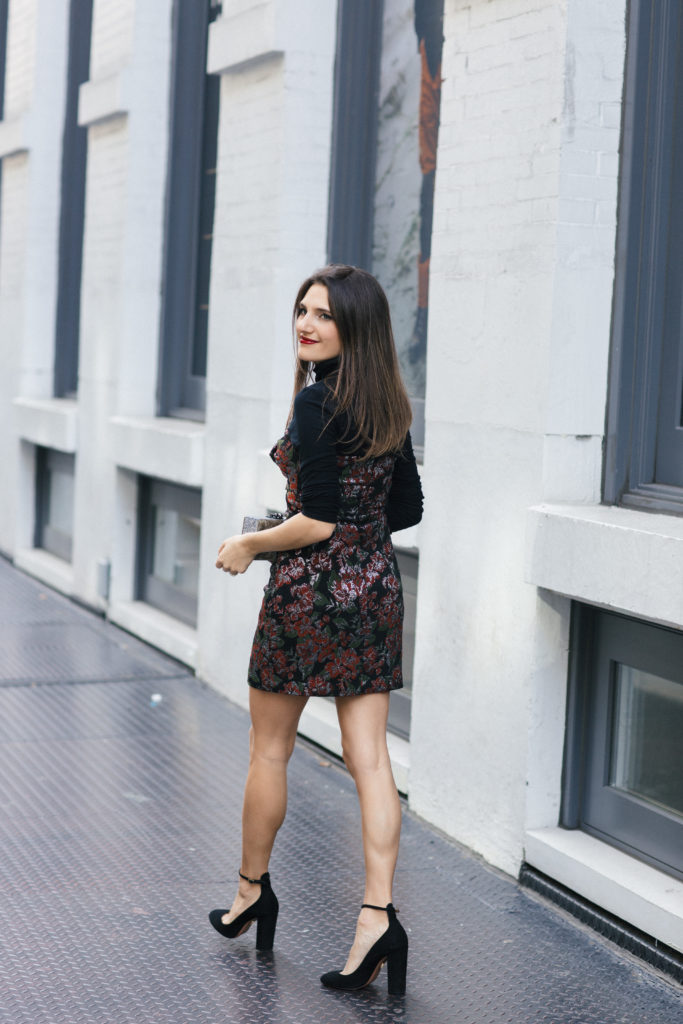 WHAT TO WEAR
The first step to crushing a holiday party is finding the right look. You definitely don't want to be that person who shows up overdressed, but you also don't want to show up in your interview suit (unless, of course, you work in some very strict business professional office setting… and if you do, I'm sorry…) I love this look for a few reasons: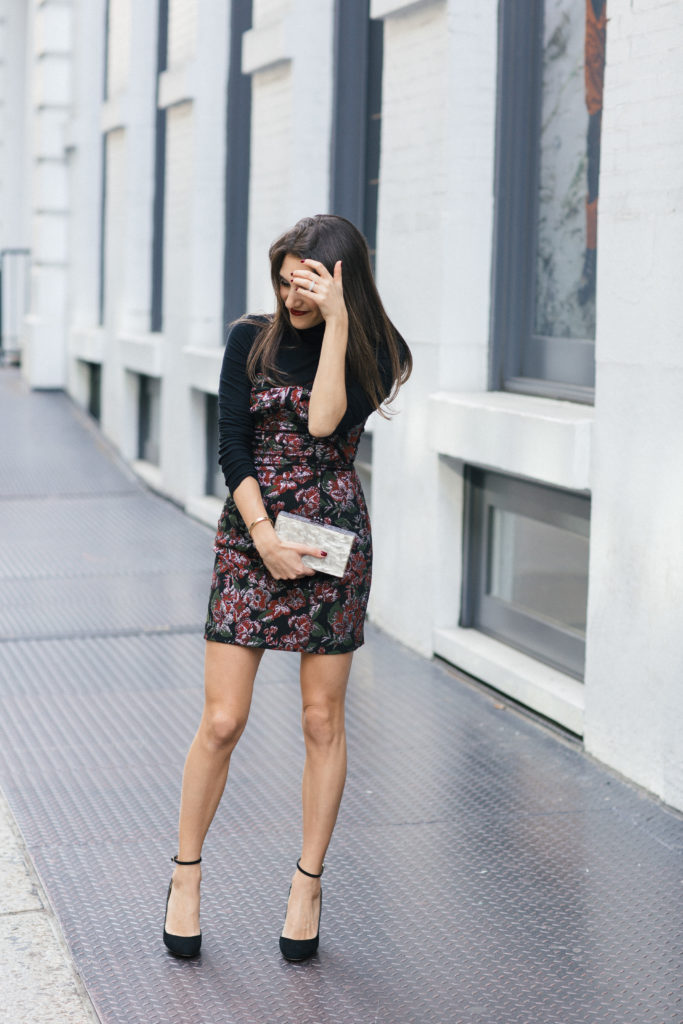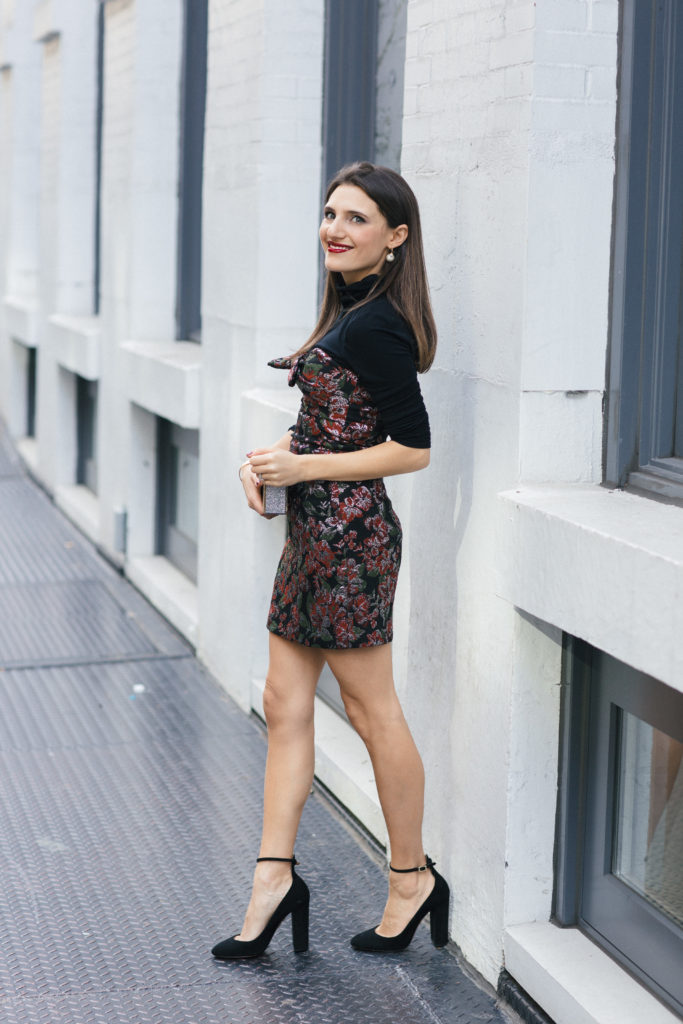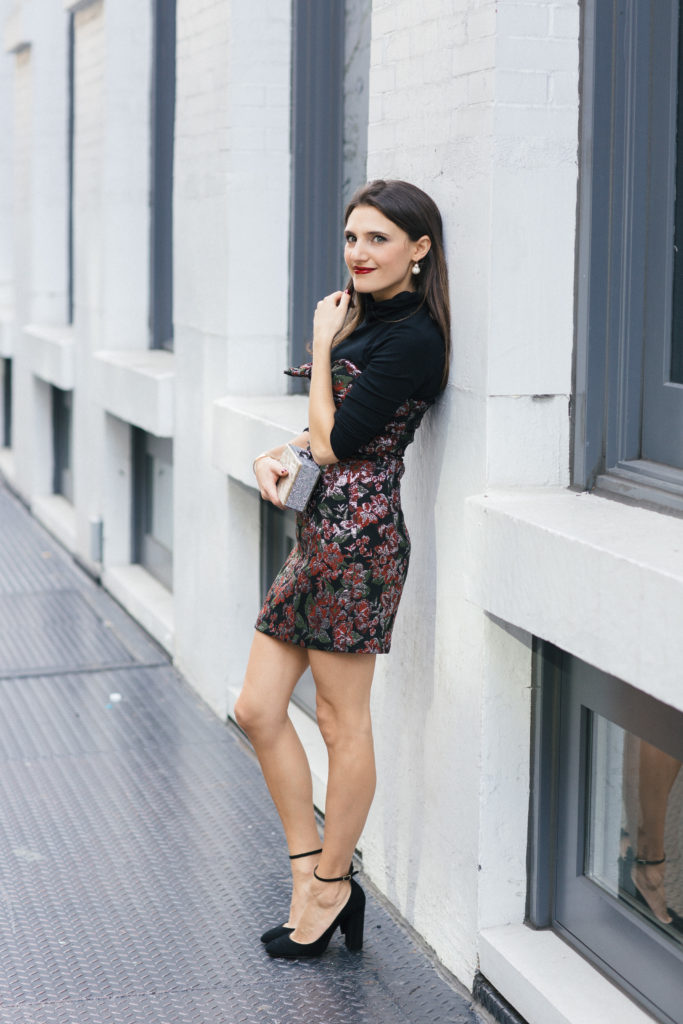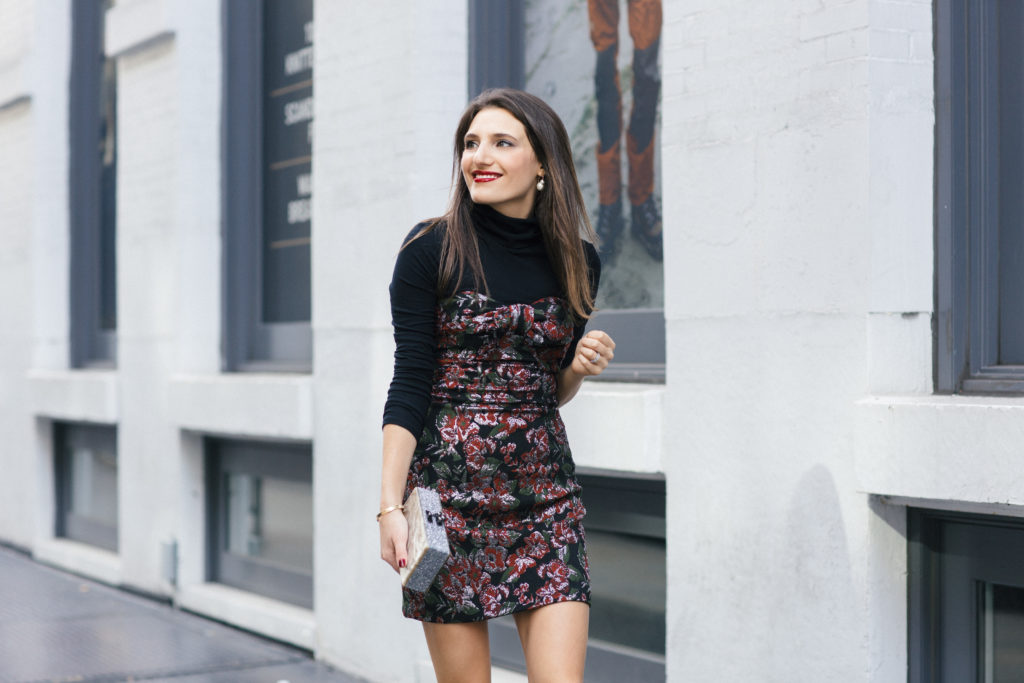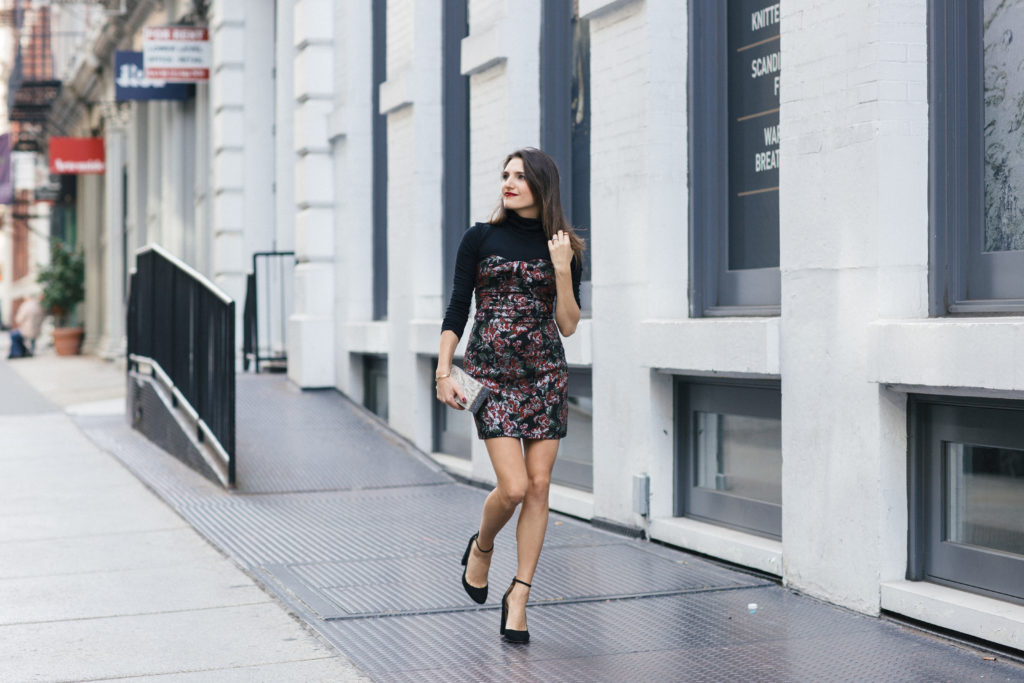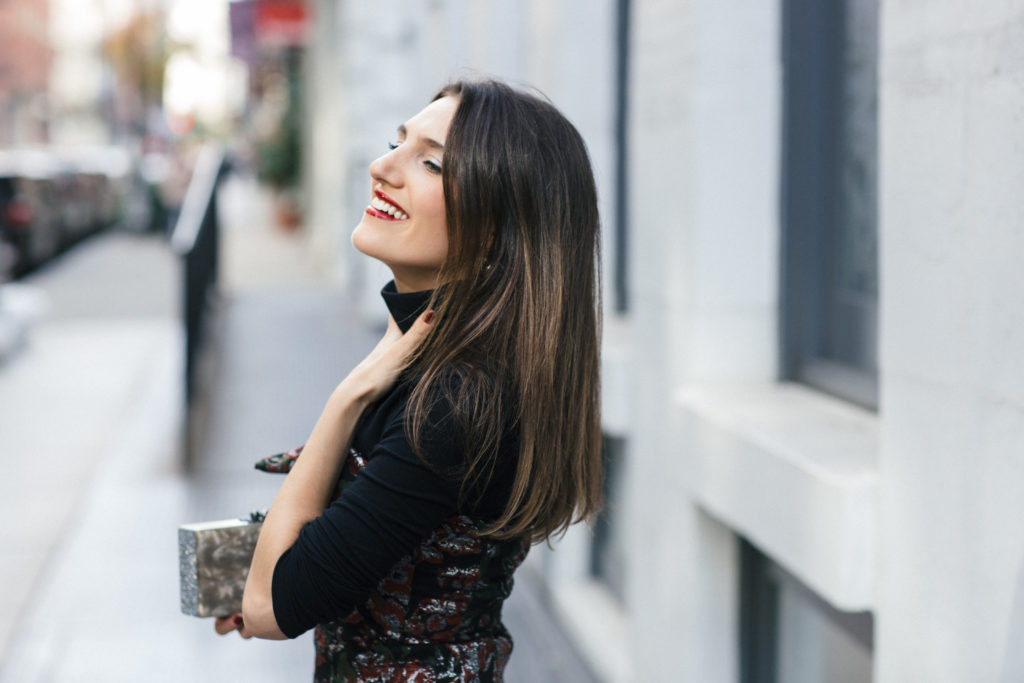 Wearing: dress | turtleneck | clutch | pumps
Shop the look below:
WHAT TO GIFT
Office gifts. Here is my rule of thumb, if you aren't sure whether or not you should get someone a gift, do it. It could be as small as a cookie, but it never hurts to let someone know you appreciate them. There is a girl I used to work with who would bake hundreds of cookies (I don't think I'm exaggerating here!) and distribute them across our firm with hand written thank you notes to everyone who helped her get her job done. These acts of kindness do not go unnoticed. The gift guide below spans a range of prices but hopefully will give you some inspiration. I tried to pull as much as I could from Bloomingdales because there is still a few days left of their Friends and Family (25% off the entire site) – best to try to take advantage of that!
Save
Save
Save
Save
Save
Save
Save
Save
Save
Save
Save
Save