Vests have been my go-to accessory for fall. Why, you may ask? Because they are so diverse! When it's chilly outside you can wear them over a leather jacket, sweater, or long sleeve shirt and when it's freezing out, you can wear them under almost any jacket to make yourself warmer.
My office is always freezing, so in addition to the space heater at my desk (shh) I  like to wear lots of layers. Although I promise I won't judge if you disagree, I prefer a stylish vest to one of those fleece branded ones many of the banks give out at analyst training (I've got two at my desk…. that I NEVER put on…) The right vest can be very stylish and on trend for this season!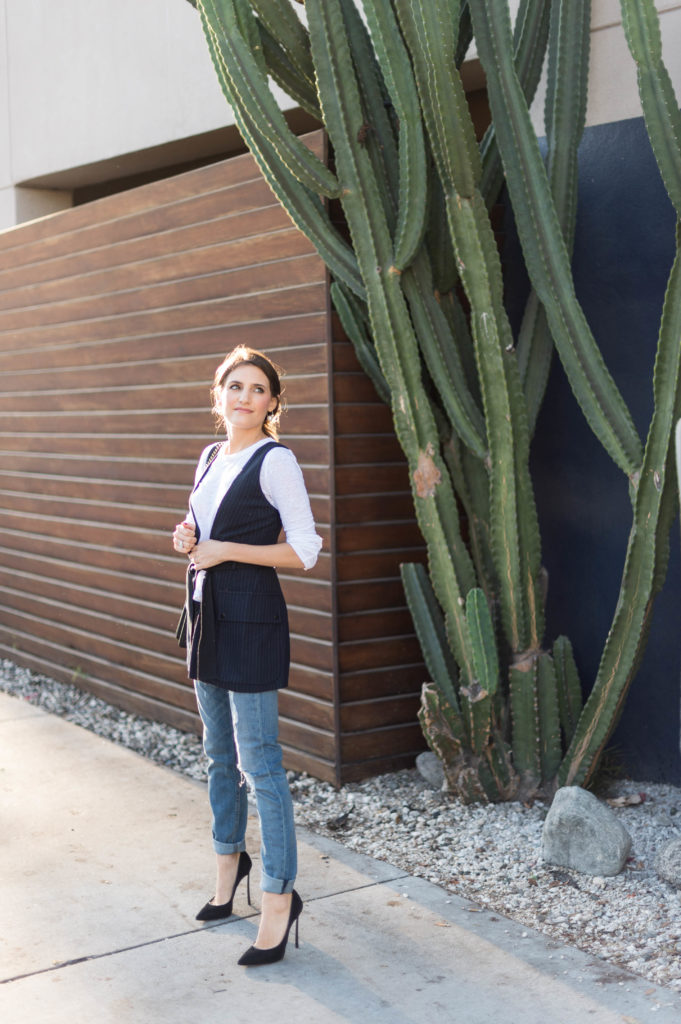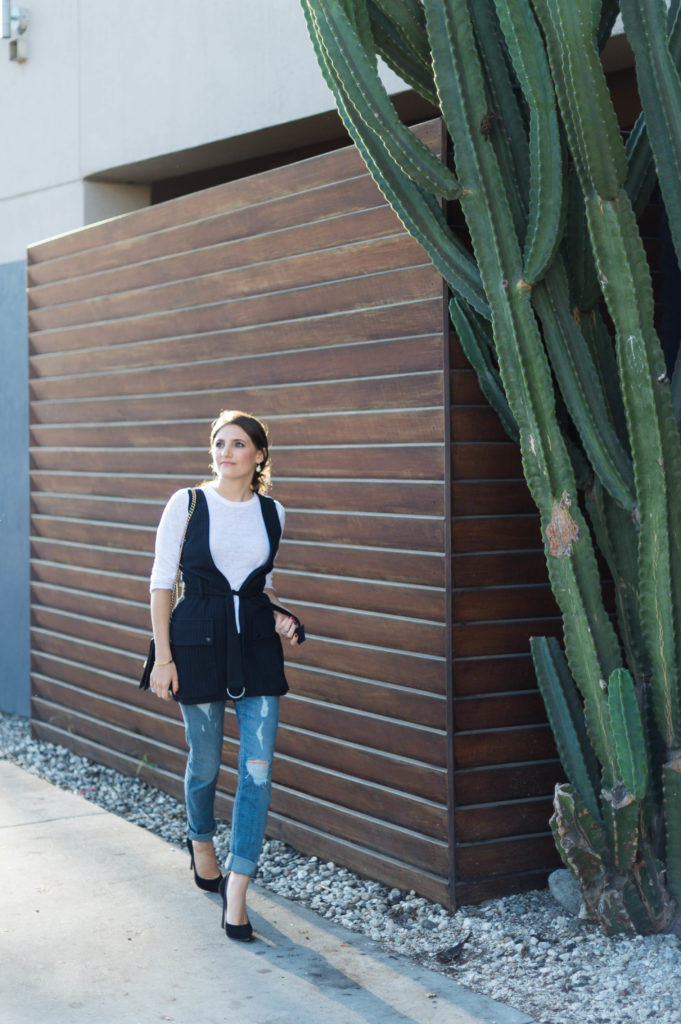 Here, I am wearing a Marisa Webb pinstripe vest with Rag and Bone boyfriend jeans, but there are lots of other ways you can style this vest. Especially at the office! I have been getting a ton of use out of it with a pair of straight black trousers, black pumps, and a white button down. Sounds simple, and it is, but the vest really makes a statement.  Added bonus, this vest is over 40% off here (I cannot believe I paid full price for it! Ugh.)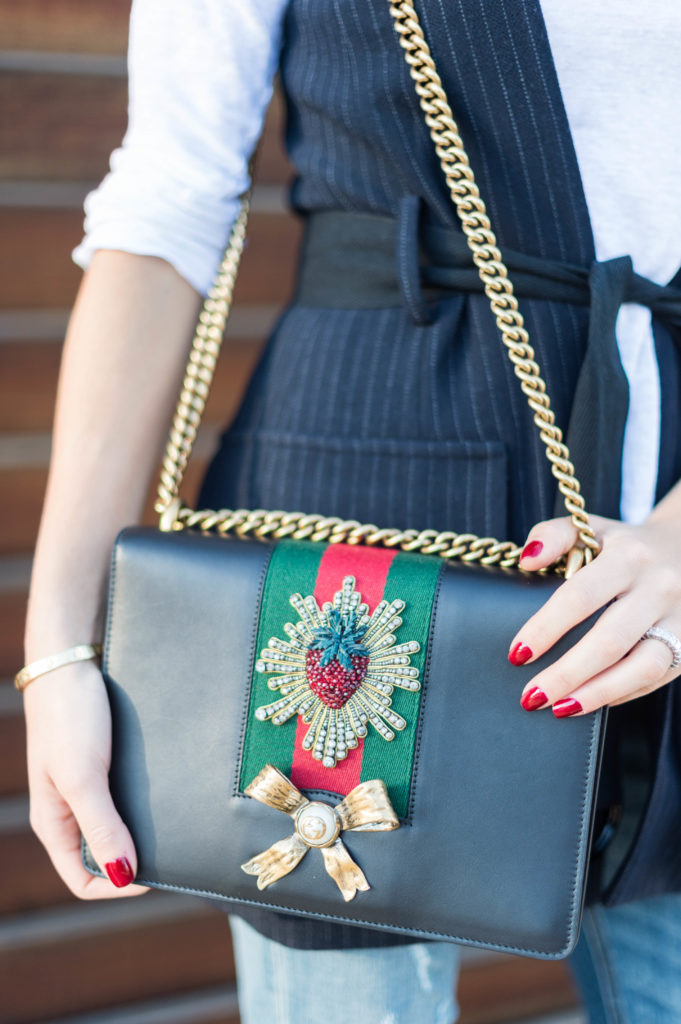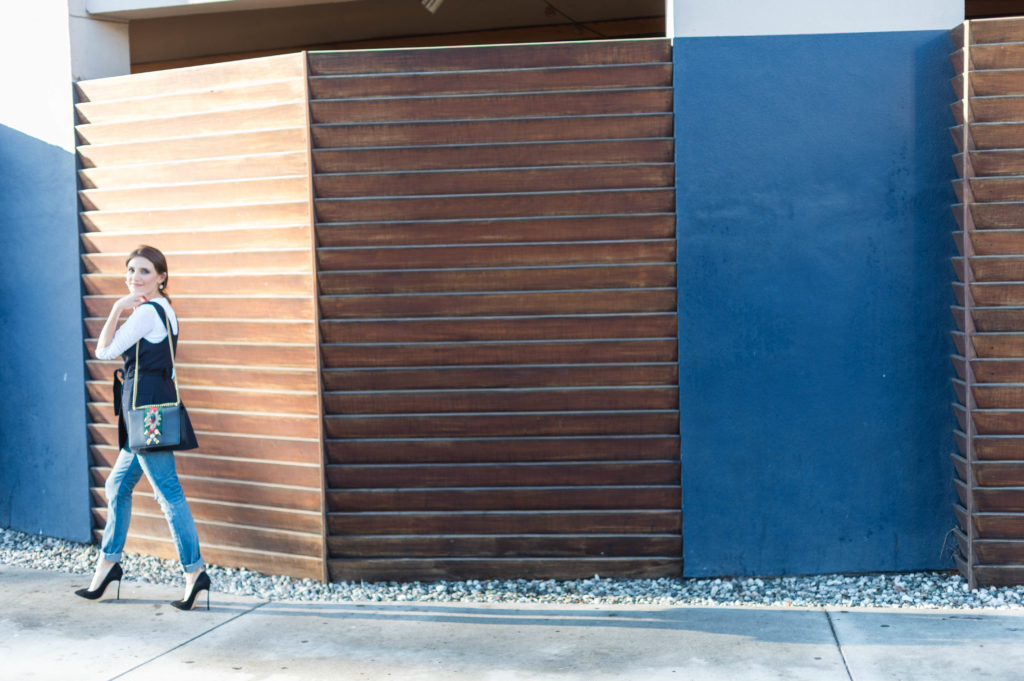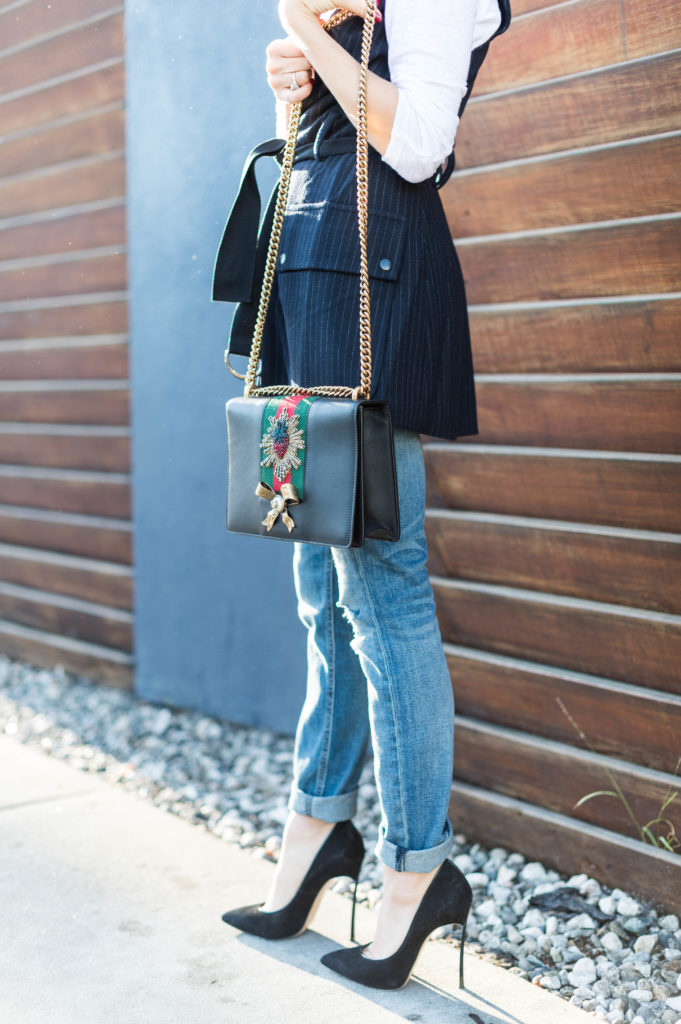 Wearing: vest (40%+ off) | jeans (25% off) | pumps | bag
I pulled a bunch of other "in and out of work" appropriate vests below. In case you missed it, Bloomingdales is having a Friends and Family and is pretty much 25% off sitewide (with code FRIENDS.) One of my favorite vests from their site is this faux shearling from Calvin Klein. There are some GREAT pieces on sale that will receive an additional 25% off.
Save