Even though it took me forever to get this post up, (crazy week, I can explain) I am excited to share it with you because it is the perfect look that transitions seamlessly from weekend brunch with friends to big meeting in the office. It is pretty standard to want to segregate you work clothes from your weekend clothes, some of my friends keep two completely separate closets actually. Although I totally understand why you wouldn't even want to think about those uncomfortable trousers and structured blazer during your time off,  I urge you to break down the barrier with a pair of leather pants (vegan "leather" works too!)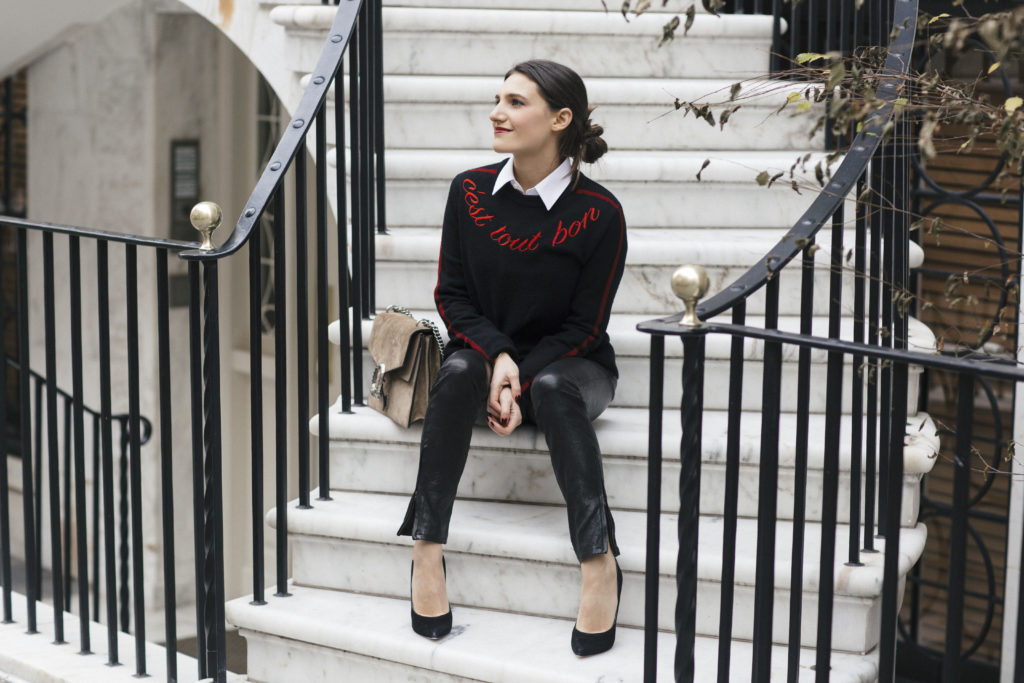 Leather pants, for the most part, are an investment (although I'll also show you some great affordable options below) so you want to maximize their use. There are three ways I wear my leather pants. Shop some leather and vegan leather pant below:

1. To the office with pumps
If you've ready any of my previous posts, you know how I feel about a crisp white button down shirt. Throw it on with just about anything and you'll look and feel office ready! Leather pants could be construed as weekend-wear so its important to be professional on top. A button down top achieves that. You could always throw a blazer on top if you are concerned about not looking professional enough, but I think a simple pump and sweater do the trick!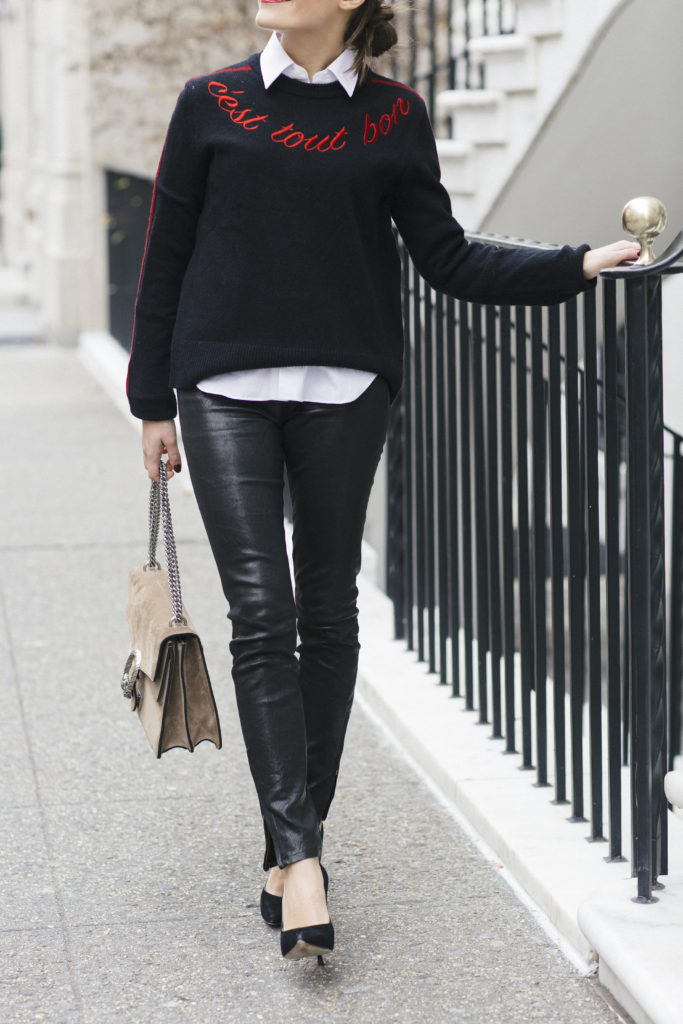 2. Casually on the weekend with sneakers
I recently posted leather pants with a loose fitted green turtleneck, furry hat, and suede sneakers. I almost like leather pants the best this way as its a little more unexpected. If you are going to wear leather pants with sneakers, I suggest a winter-y looking pair so they don't stick out too much. What do you guys think of these new Pumas? I haven't made up my mind yet but I'm sorta into the little platforms..
3. Out for dinner with a heeled boot
This is probably the most obvious way to wear leather pants. I love mine with a black silk blouse and loose fitting cardigan. This is my go-to date outfit or dinner party look when I don't feel like putting too much thought into what I'm wearing.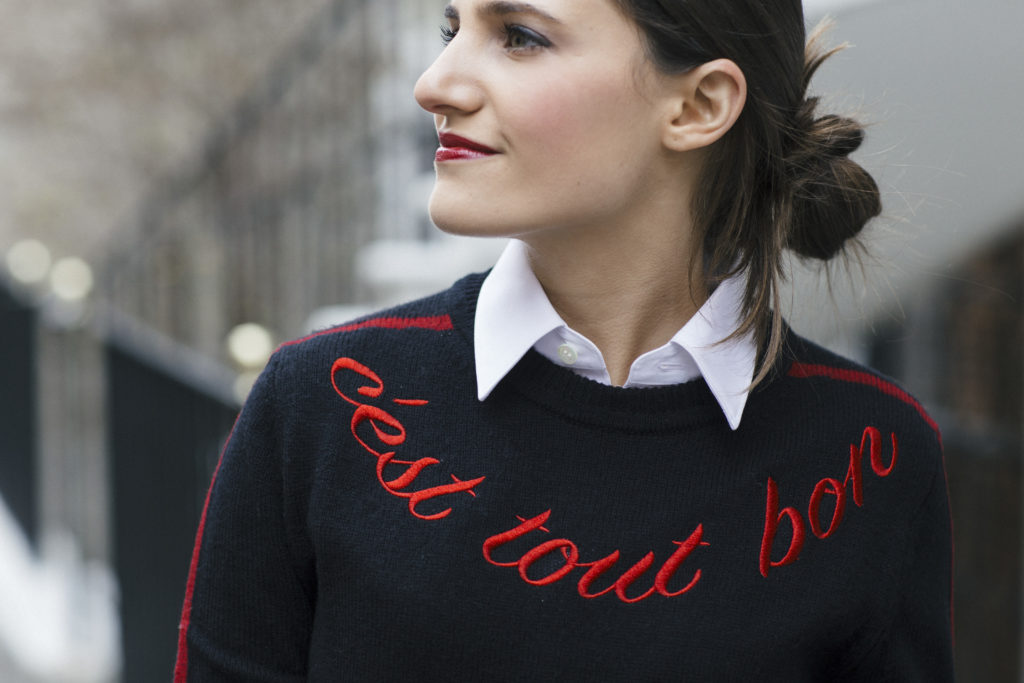 As for me, I've been busy all day with the new job (details to come,) some very exciting new things I'm working on for the site (also details soon!!) AND a ton of holiday parties! Some of my favorite nights are when friends (and/or family) get together and host holiday parties in someone's home or apartment. I love trying new food and laughing with new and old friends. Sounds cheesy but that's what makes this time of year so special!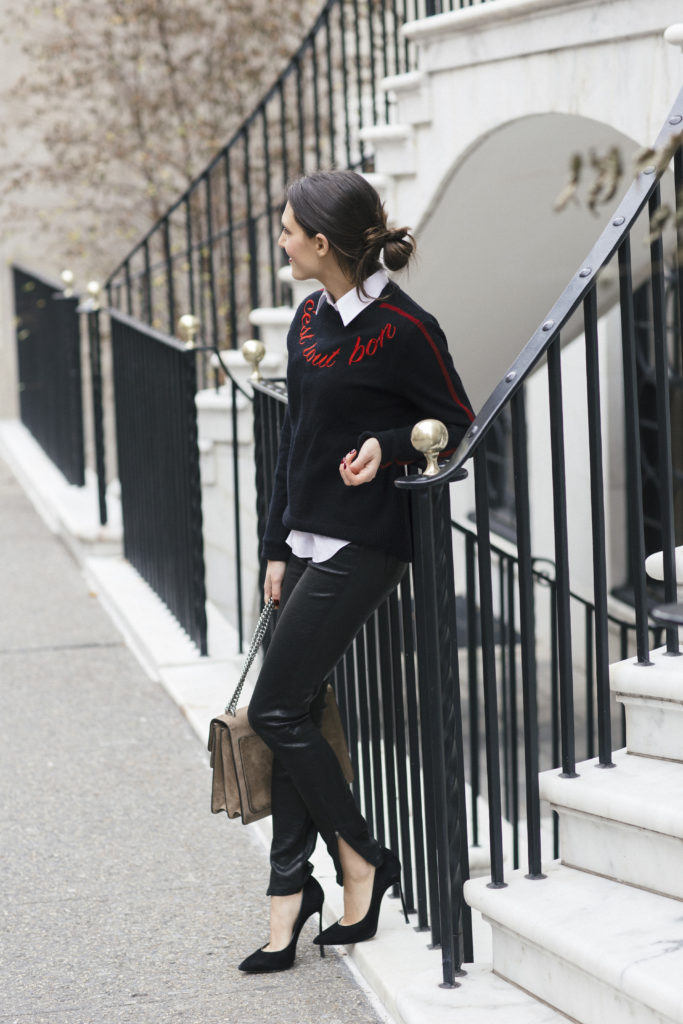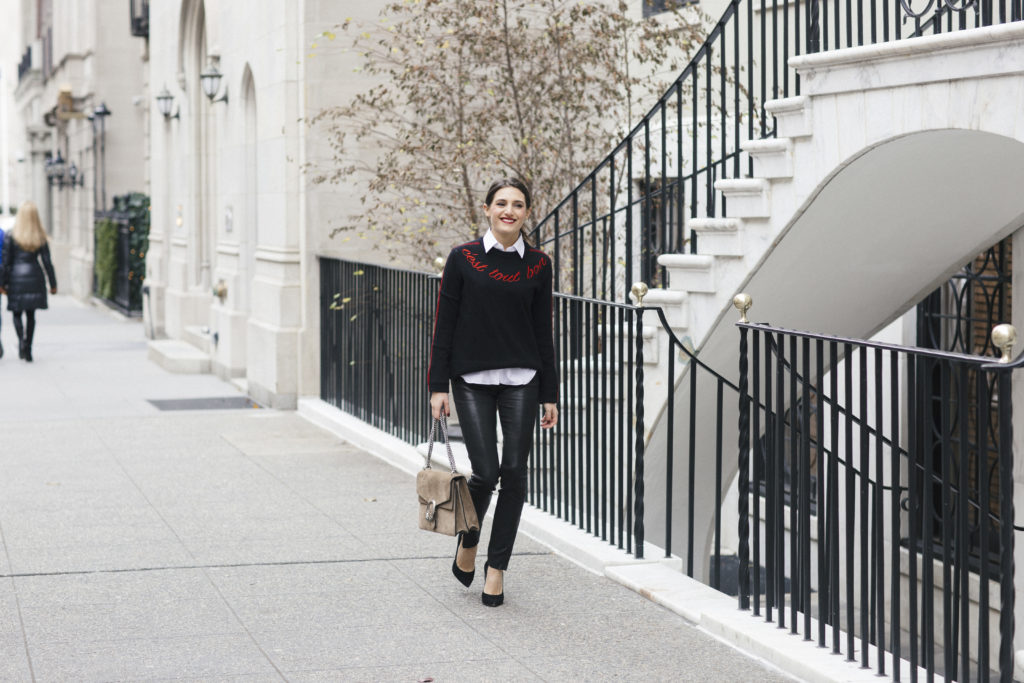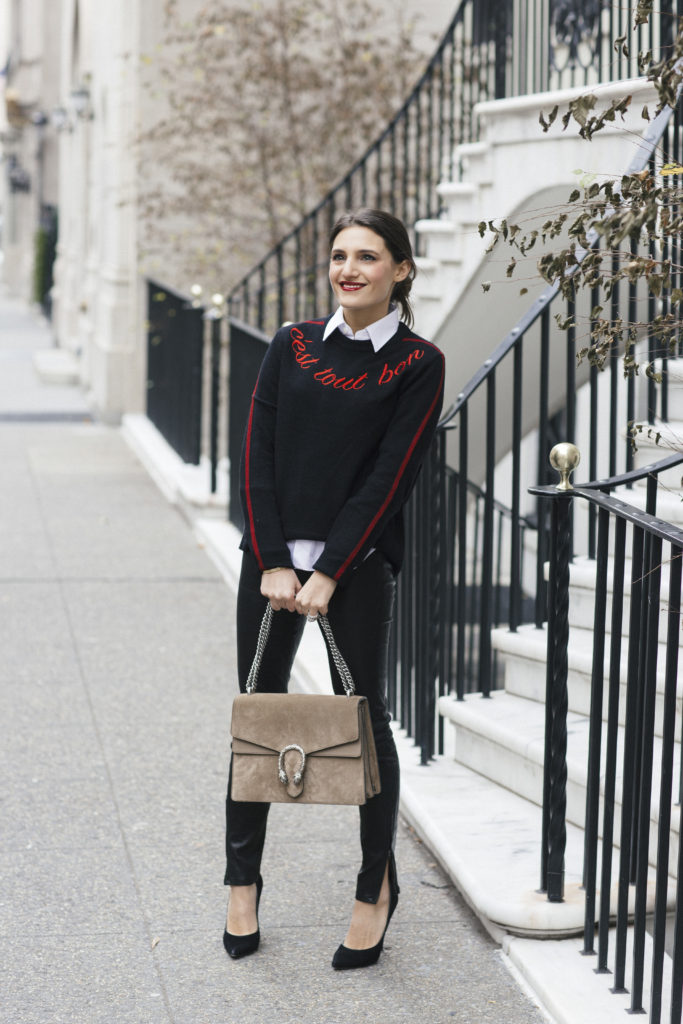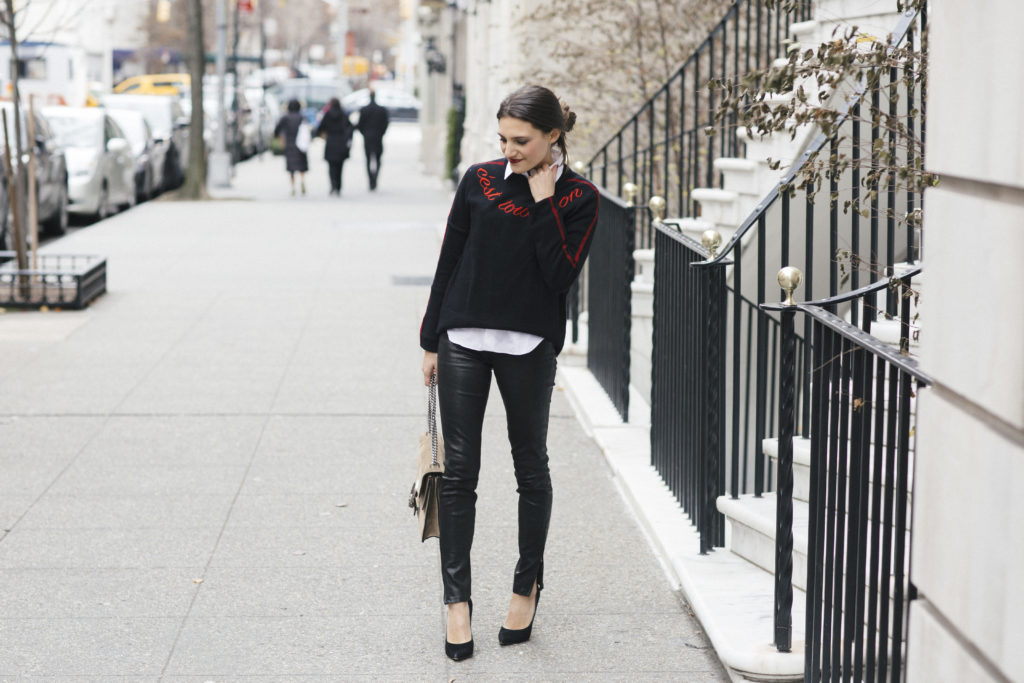 Wearing: leather pants | white button down | sweater (similar)| Gucci bag|  Casadei pumps (old)
Shop the look below:

Also – in case you didn't see it, there are three big promotions going on right now!
J. Crew 40% off everything with code HOLIDAY
Neiman Marcus 20% off amazing selections for their Friends and Family with code FRIENDME (ending tonight!!)
Intermix spend and save 15% – 30% depending on how much you spend!
Save
Save
Save
Save
Save
Save