Its beginning to look a lot like Christmas! But not really, because it's only been cold in New York for one day.. But anyway….
My family just booked a trip for Hawaii in December that I am getting excited about but realized how quickly all of the end of year festivities are approaching! And that's when I remembered this A.L.C. ruffle back top that I wore in Aspen in September. Why? Because it is the perfect top to transition from your fall and winter wardrobe right into any beach vacation you plan to take in December.  You know how I feel about versatility – especially when thinking about splurge pieces like this top. Although it is definitely not office appropriate, (unless anyone has any ideas on how to make it work!?) it can be worn across seasons.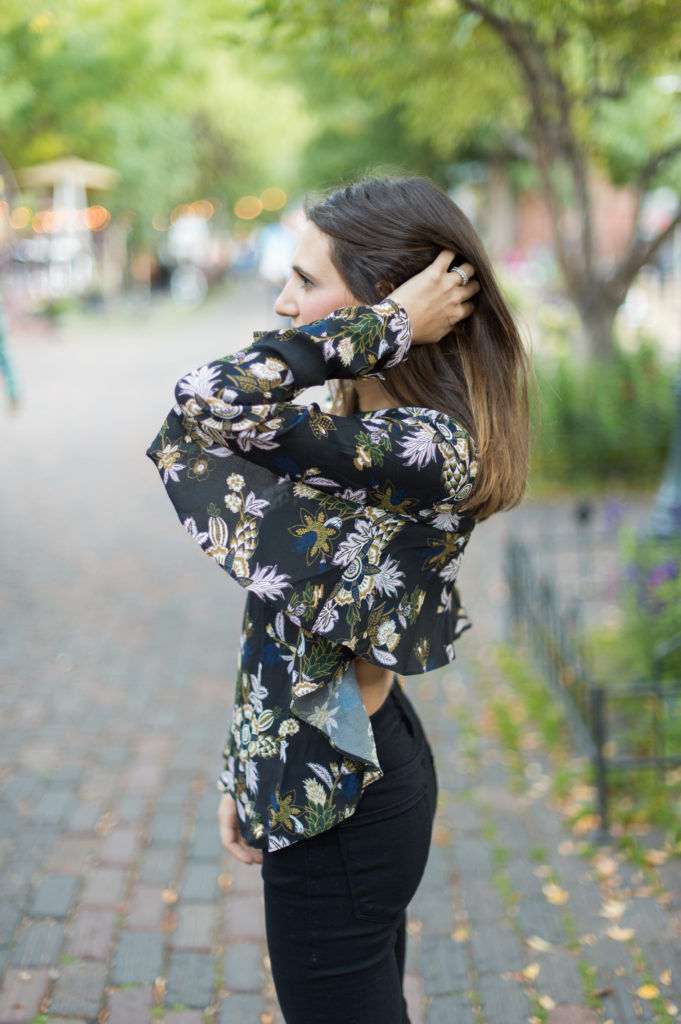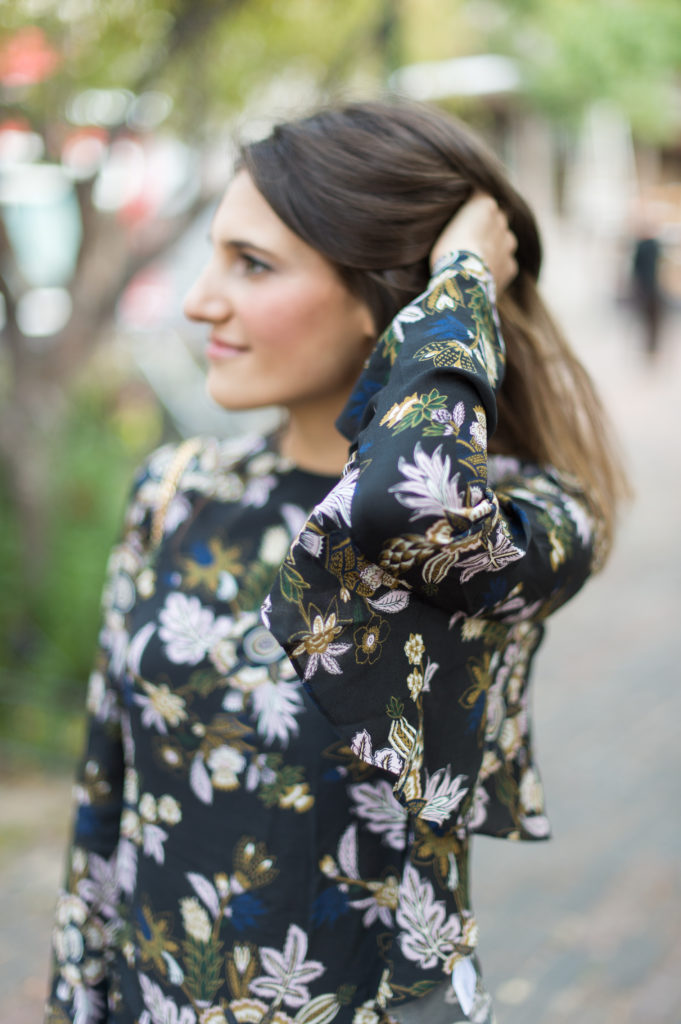 I styled the top here with black, Frame staggered hem jeans. Don't laugh at me, but the jeans were too long on me so I just cuffed up the front (staggered hem jeans are awesome if you're petite like me!) I'll admit, they look a lot better now that they are shortened to fit me! Another great thing about stagger hem jeans is you can absolutely make them yourself! I love these black BlankNYC jeans that are only $88. All  you have to do is take a scissor, cut the hem off the entire bottom, create a slit up both sides, and cut the front a few inches shorter than the back. To fray the bottom, just stick them in the dryer!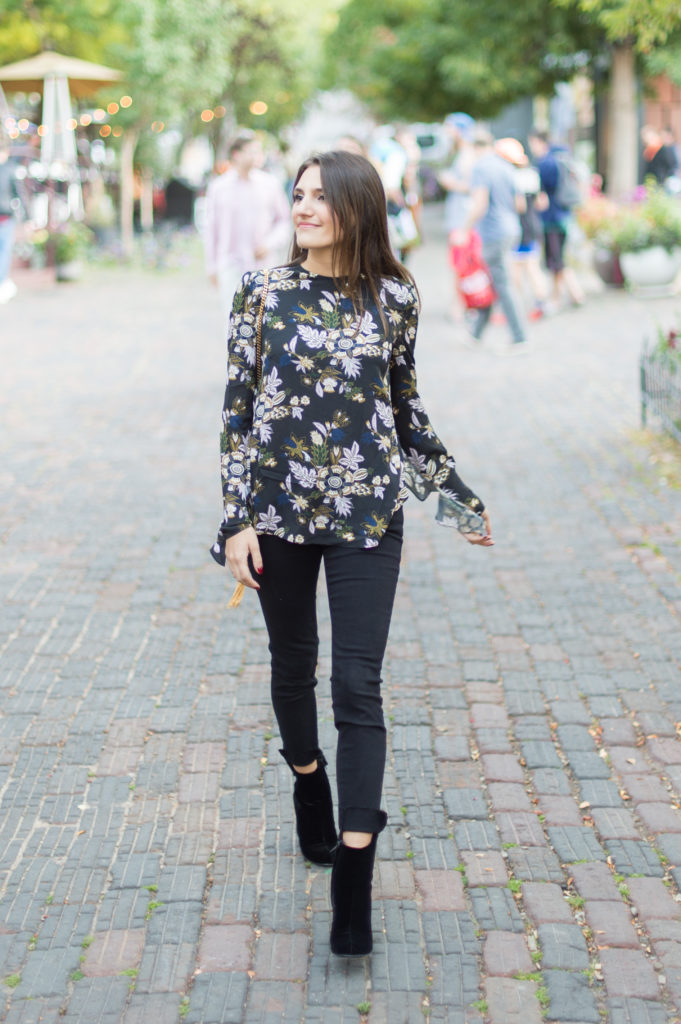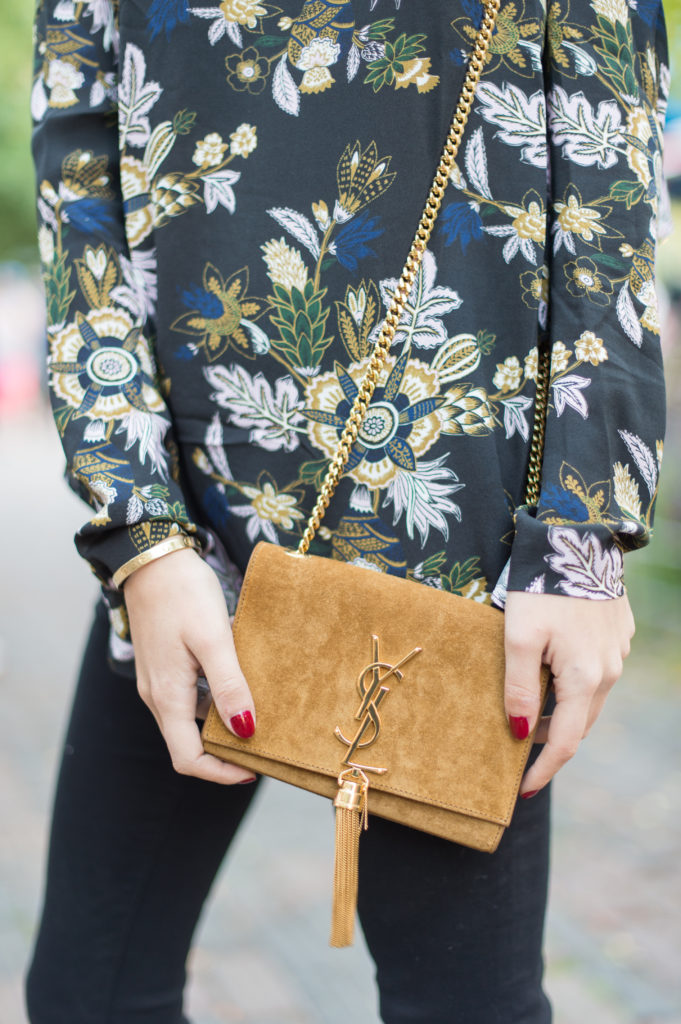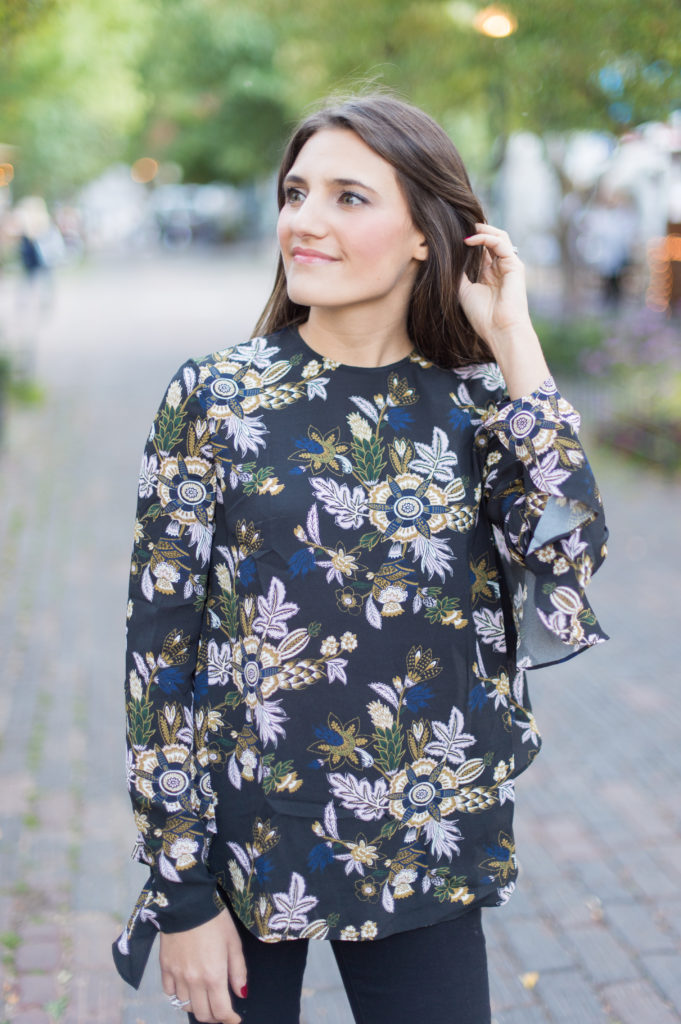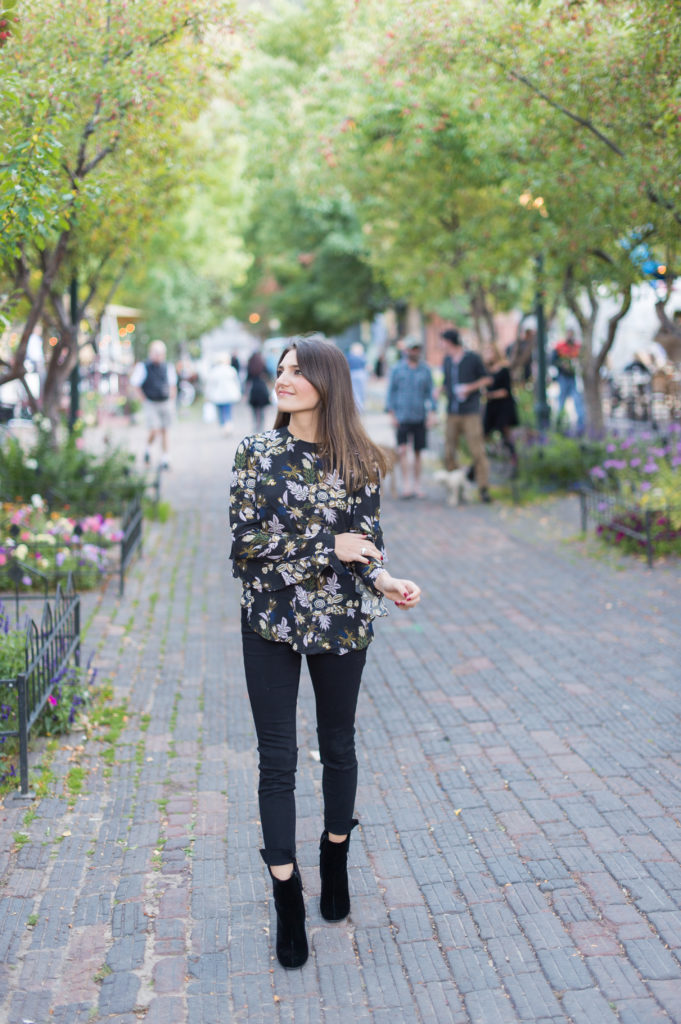 And of course, the look would not be complete without velvet boots. These seriously go with anything and can be made dressier or super casual. I love them with lighter denim and a gray oversized t shirt.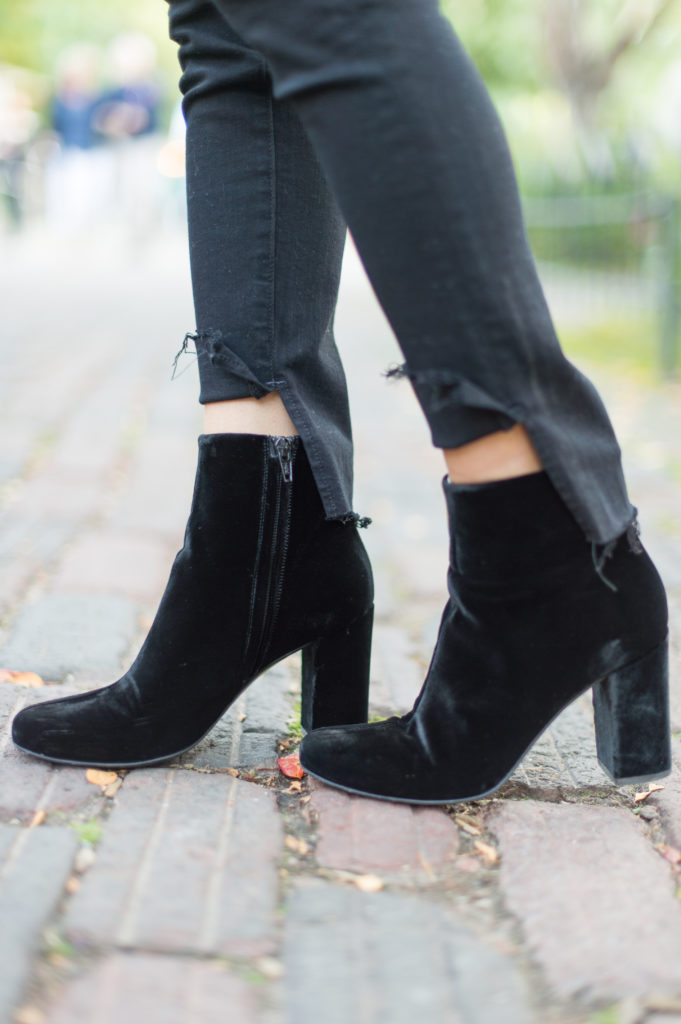 Wearing: Top | Jeans | Boots | Bag (Saint Laurent, old)
Shop the look below!!