The big annual sales are the best time to re-fresh your wardrobe with work essentials. Lucky for us, some sales at the best work-clothes retailers are already in full-force so we may not even have to wait for Friday to shop. Whether you are just starting our your career or you have been in the workforce for years, you could always use great basics.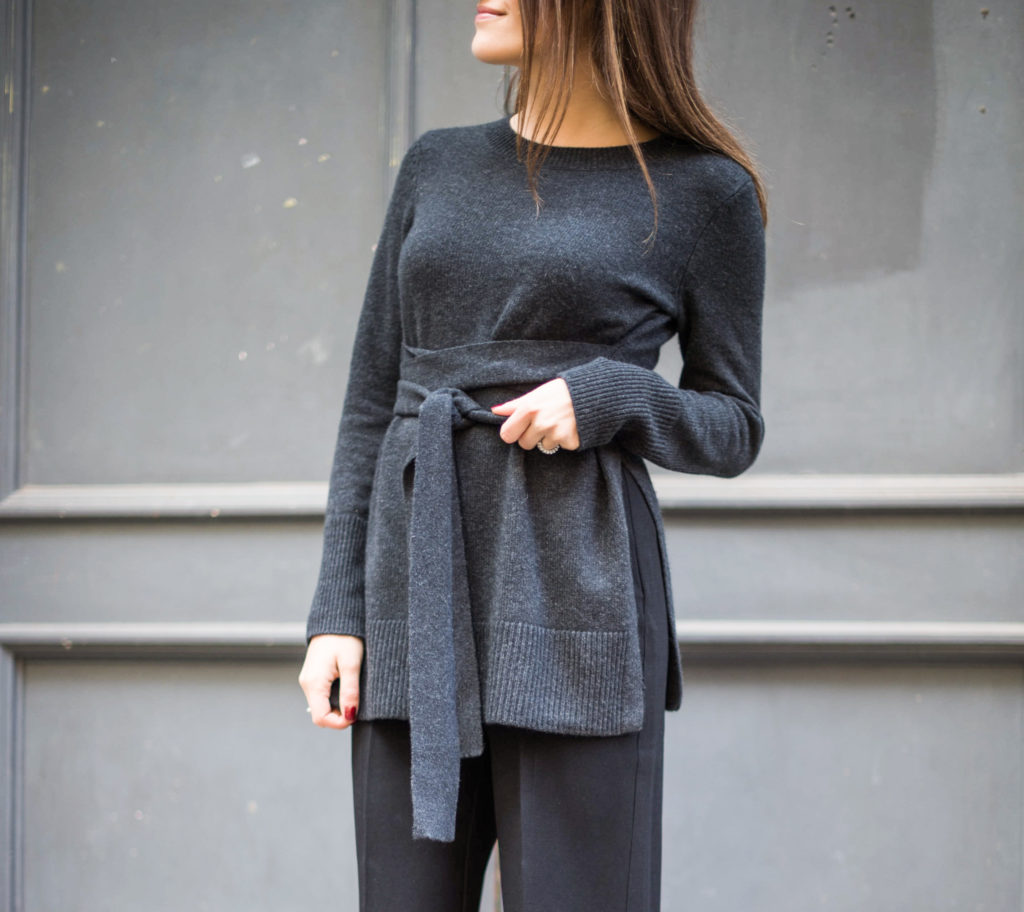 Wearing: Club Monaco Shoshayna sweater
Sale alert!!!
Here are some of my favorite sales that have started that you don't want to miss!!
(quick note, if you do purchase items today and prices drop further later in the week, MOST retailers allow price adjustments! Just be sure to check with the retailer to be sure)
Bloomingdales (take $25 off every $200 you spend)
Vince (40% – 60% off)

Rebecca Taylor (up to 60% off sale items)
Banana Republic (40% off entire purchase, 50% off one item)

Club Monaco (extra 30% off sale)

If you are new to the workforce, I pulled together a work essentials guide of a few key pieces that every working girl should own!
Work Essentials List
* I'm having issues with my computer this morning!! The skirt and scarf are from J. Crew!!