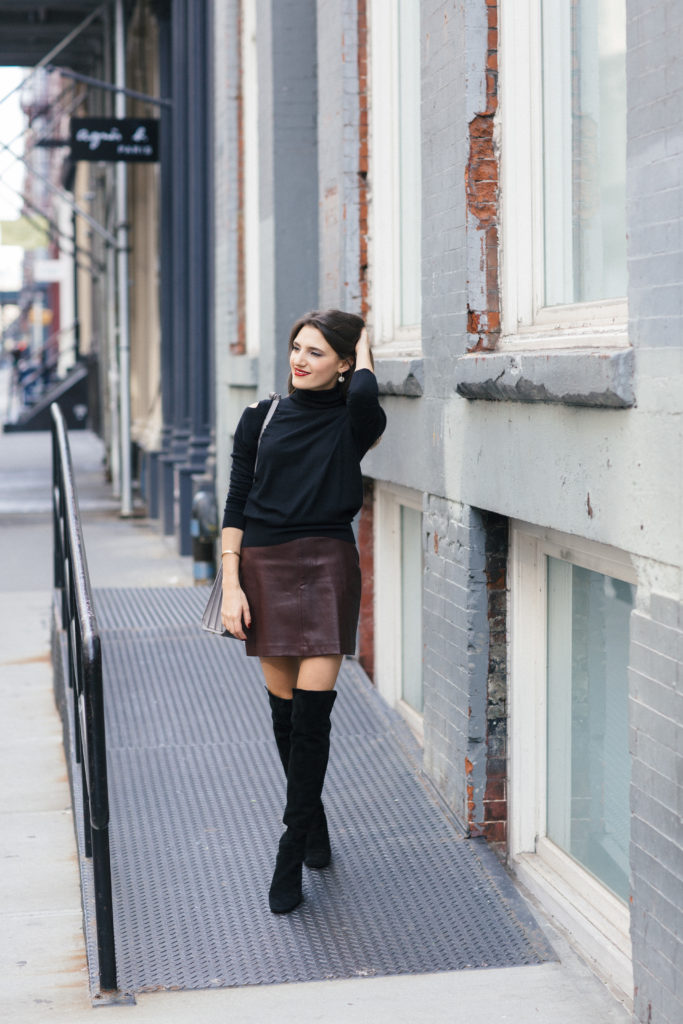 I experimented by wearing a cold shoulder sweater to the office last week, and to my surprise, nobody called me out for dressing inappropriately! I guess that means cold shoulder sweaters could totally work in a corporate setting (?) Okay, fine, cold shoulder in the office may be just a little bit aggressive, so I completely understand if it isn't for the "professional" you. Where I do think everyone could incorporate this look, however, is during your time off! Unless, you work at some cool start-up and can dress how you want every day!! 🙂
This cold shoulder turtleneck has been getting a lot of use from me this fall. I love the way it makes just about any bottom casual but keeps a touch of style and sex appeal (just a touch..) The one I am wearing is from Vince and is incredibly soft and just a little oversized. If you didn't want to splurge on the cold shoulder turtleneck I am wearing, but like the look, I found a really (really) similar one at Target for $28. Target has surprisingly good quality merchandise if you haven't tried anything from them.
I decided to pair my cold shoulder turtleneck with a wine colored, leather miniskirt. I like the way the oversized sweater looks with a fitted, short skirt. A leather skirt can be tricky to wear. I personally don't ever look like I am "trying too hard," and a leather skirt can easily come off that way. However, when you wear a tight leather skirt with a loose turtleneck, (especially one that is cold shoulder) the look becomes effortless. Although you may not be comfortable wearing a cold shoulder sweater to the office, a leather skirt is totally acceptable. Especially if it is a touch longer than the one I am wearing here (like this one from Asos)
I can't forget to shout out my favorite over the knee boots! I wasn't kidding when I said I wore them a lot. They complete this cool, cold shoulder look, and work well with the "effortless" theme. I should also mention that I walked miles in these yesterday and my feet didn't hurt even a little bit despite the 2.5 inch heel! I also discovered these very similar over the knee boots from Steve Madden that are worth a look!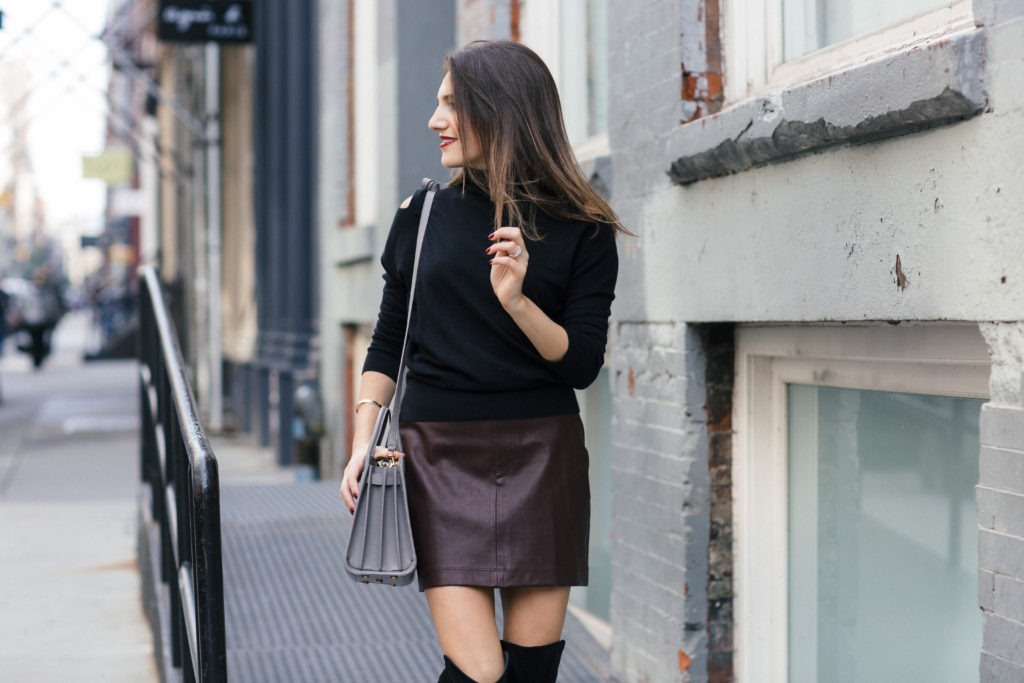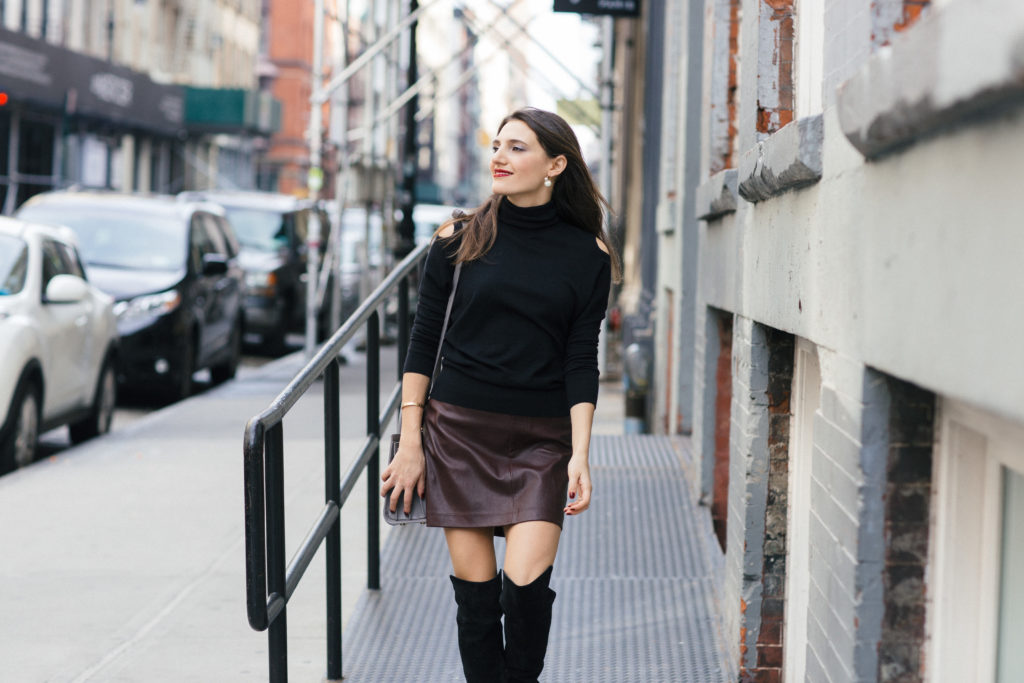 Wearing: sweater | leather skirt| boots | Saint Laurent bag
With Thanksgiving approaching, I am feeling really, really thankful for all of you stopping by and reading about my silly obsession with the least sexy type of clothes out there – work clothes!! Thank you so much for reading my post…
Shop the look below!