I spent some time in Aspen for a wedding two weeks ago – I had never been this time of year and now, I will definitely be going back! The mountains were just as pretty without snow as they are with, and after years of skiing in Aspen with my family, this is the first time I truly enjoyed the town! I'm usually way too anxious to get out skiing...
Lucky for all of you – many of the looks I brought with me are now on sale at Saks including this amazing Parker suede jacket and Iro skirt!
Saks Friends and Family is here – and I must say, I think I like it more than Bloomingdale's (which I didn't think would be possible…) Read more for all of my top picks from the amazing sale!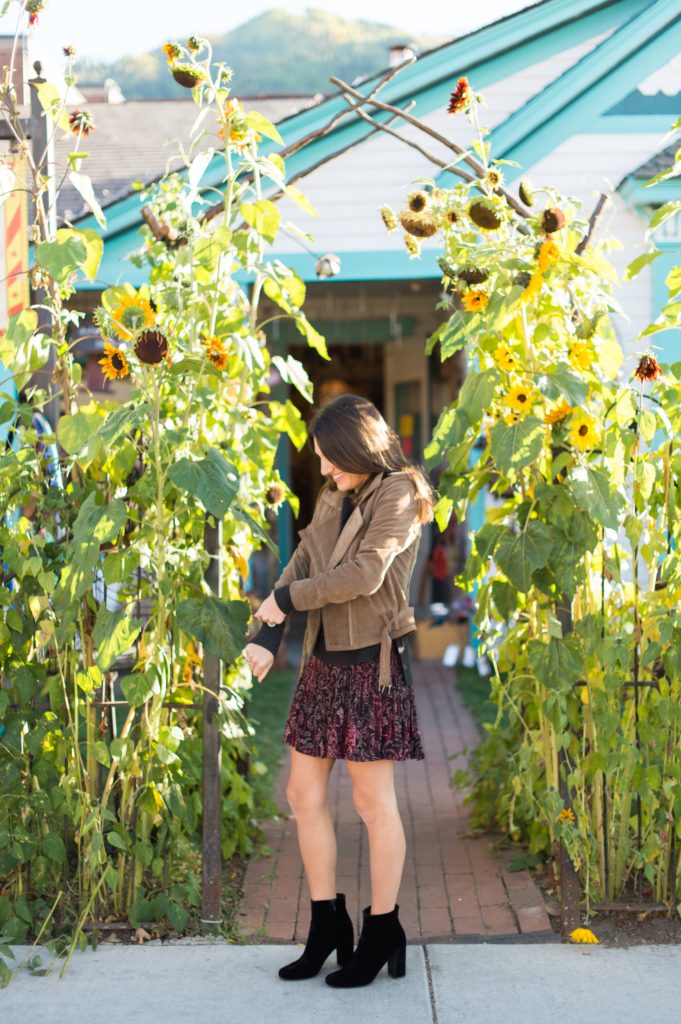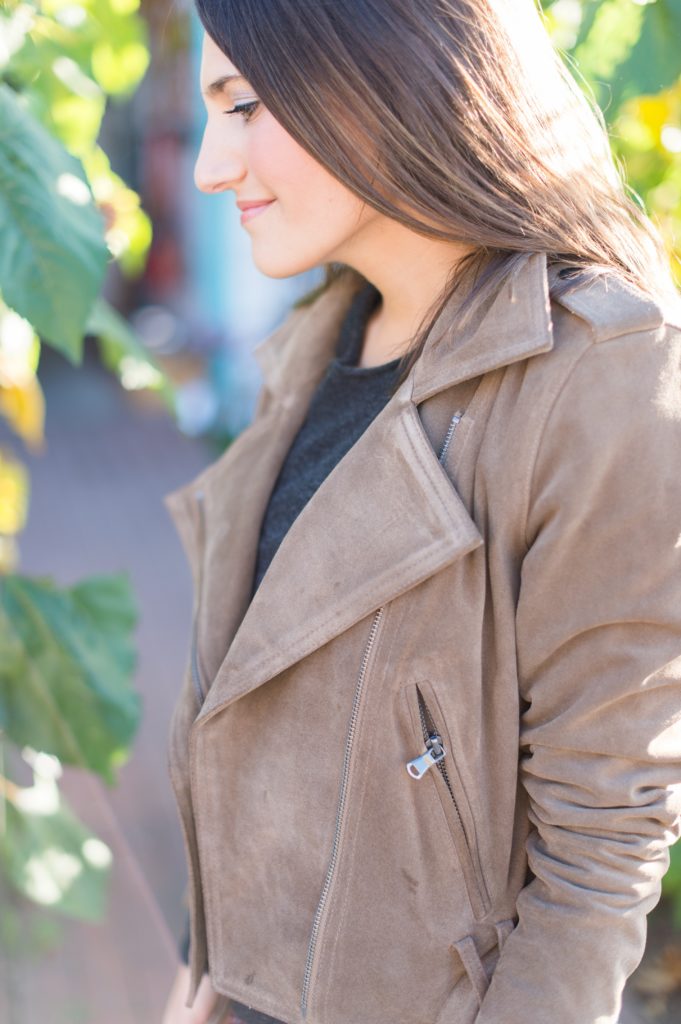 I picked up this Parker suede jacket literally the night before I left for the wedding after realizing that even though it was still warm out in New York, it actually gets VERY cold in Aspen at night in the fall and I had a wedding to go to with an outdoor ceremony (dilemma!) This jacket was perfect to drape over the dress I chose to wear (which I will be posting about soon… it's not on sale unfortunately) but then I also ended up wearing it every day!  I love the neutral color with blacks, grays and reds and realized quickly that this jacket goes with just about everything. It also hit 35 degrees one night – and I was surprised by how warm this kept me!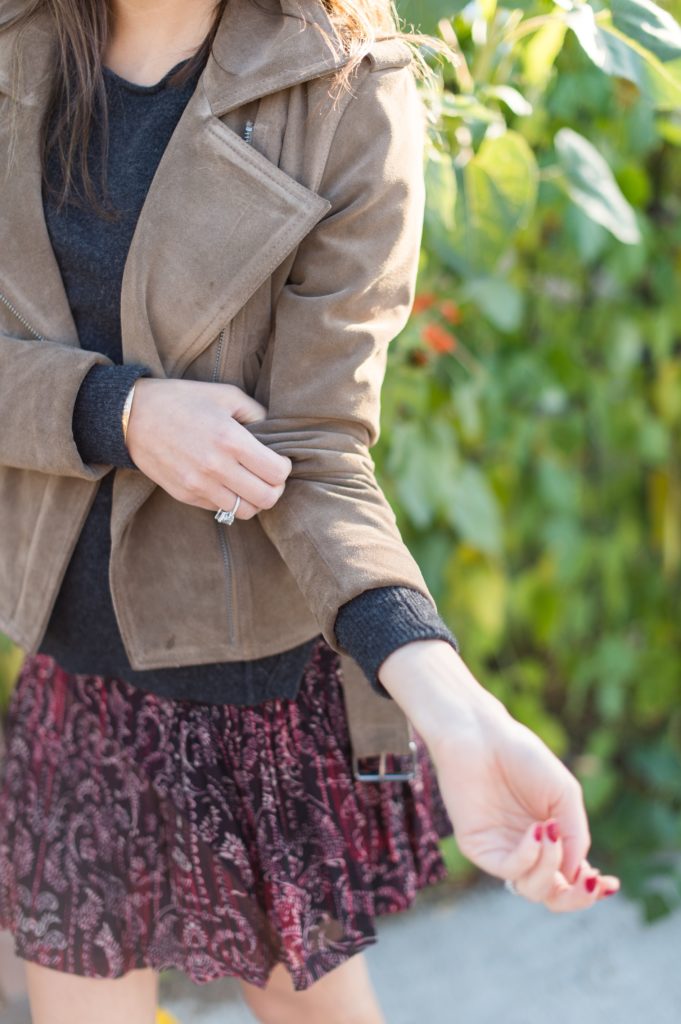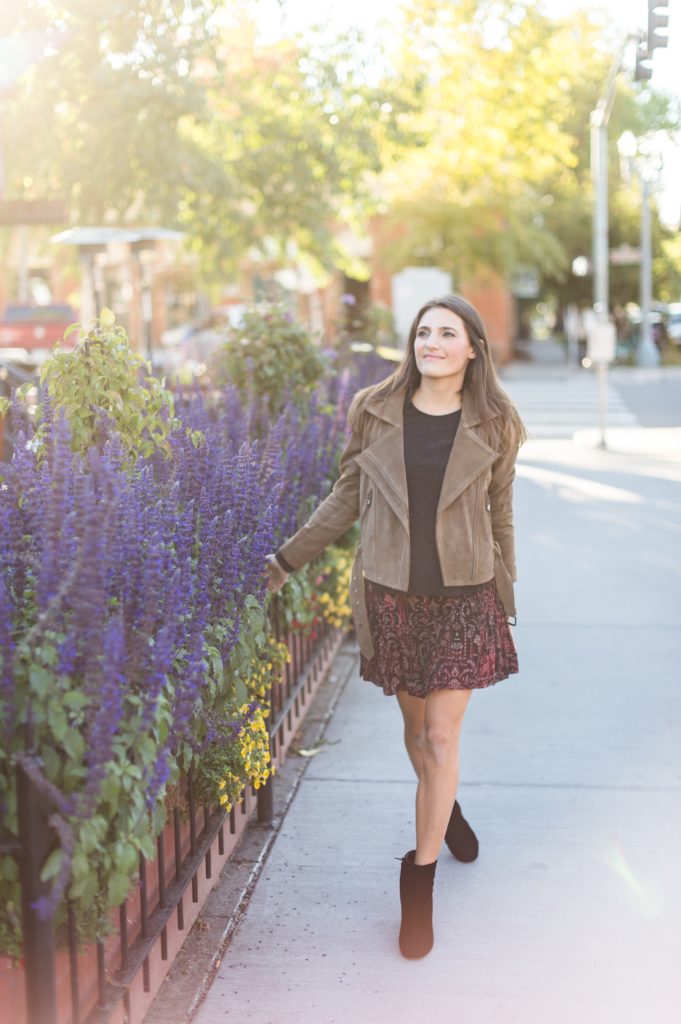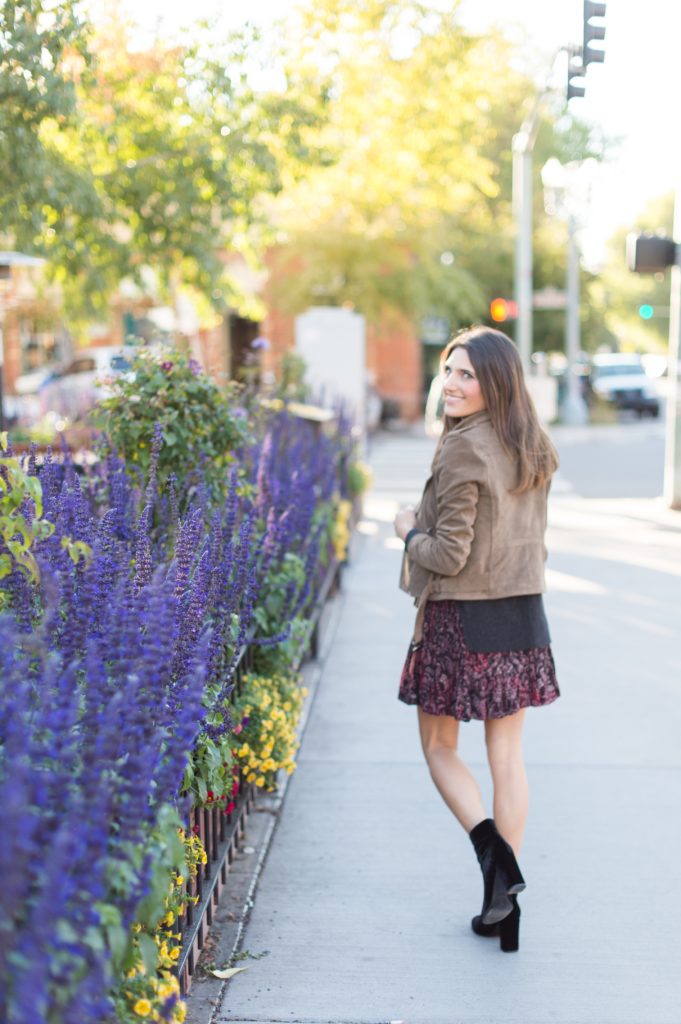 I had a very long flight home from a long weekend in Los Angeles yesterday and spent a ton of time browsing through the Saks friends and family options. You know my theory – don't ever buy things BECAUSE they are on sale. Buy things because you love them AND they are on sale. My pick of items that I genuinely love that happen to be included in the friends and family are below!
I am wearing the Alice and Olivia dress to a charity event I have on Monday!! I have a feeling I will also be wearing it a ton to the office. I'm really into midi length right now, even though I used to think it wasn't flattering on shorter people!
Click the items below to shop!