Before I even get into the post, it's worth noting that after weeks of incredible sales, Shopbop has followed suit and is offering 25% off for orders under $500 and a whopping 30% off for orders over $500 (yay!) Shop the sale and use code MAINEVENT16. I will also be pulling my top picks soon!
I have a thing for pencil skirts – as my name might suggest. Not just any ordinary pencil skirts, though. Pencil skirts could fall on anywhere on the spectrum of ultimate frumpy, corporate to super trendy, fashion week-esque. I like to find the ones that fall somewhere in between for my corporate looks, for a powerful, everyday look that says "I mean business."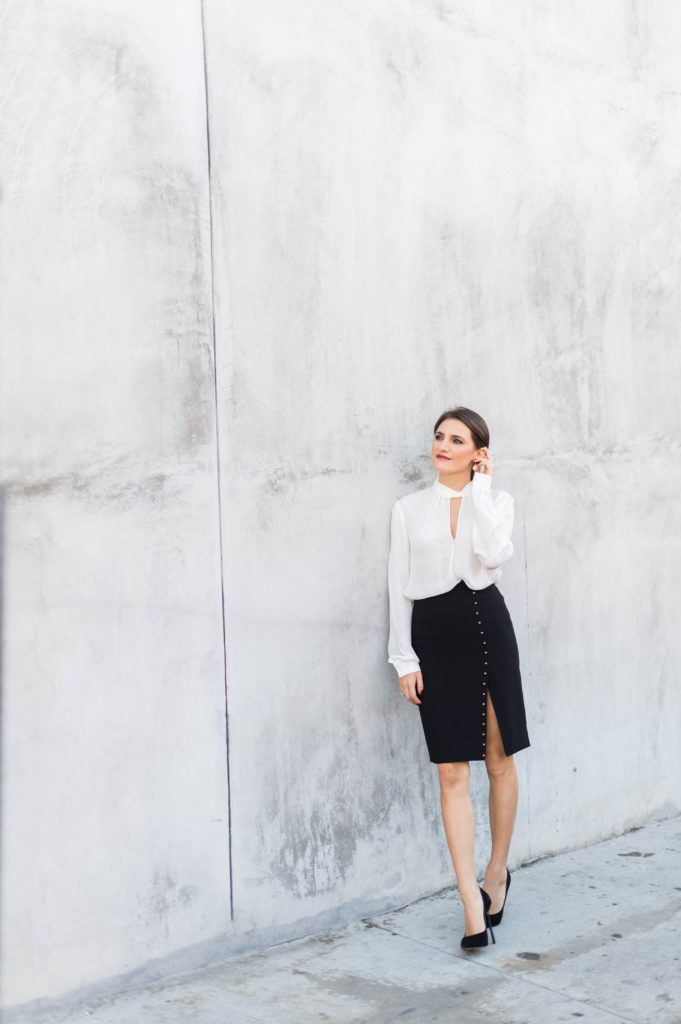 The skirt is Cinq a Sept, my favorite brand of the season, and I must admit, I shortened it about 6 inches. The skirt was intended to be worn a bit longer, which is definitely a super cool look, but for my corporate setting, I thought a knee length was a bit more appropriate. The brand is a little pricey, so best to buy it when its on sale! There's a ton of awesome pieces from the collection, like this ruffle hem sweater, this embellished dress, and this boyfriend fur jacket (obsessed..) that are definitely worth looking at while they're on sale.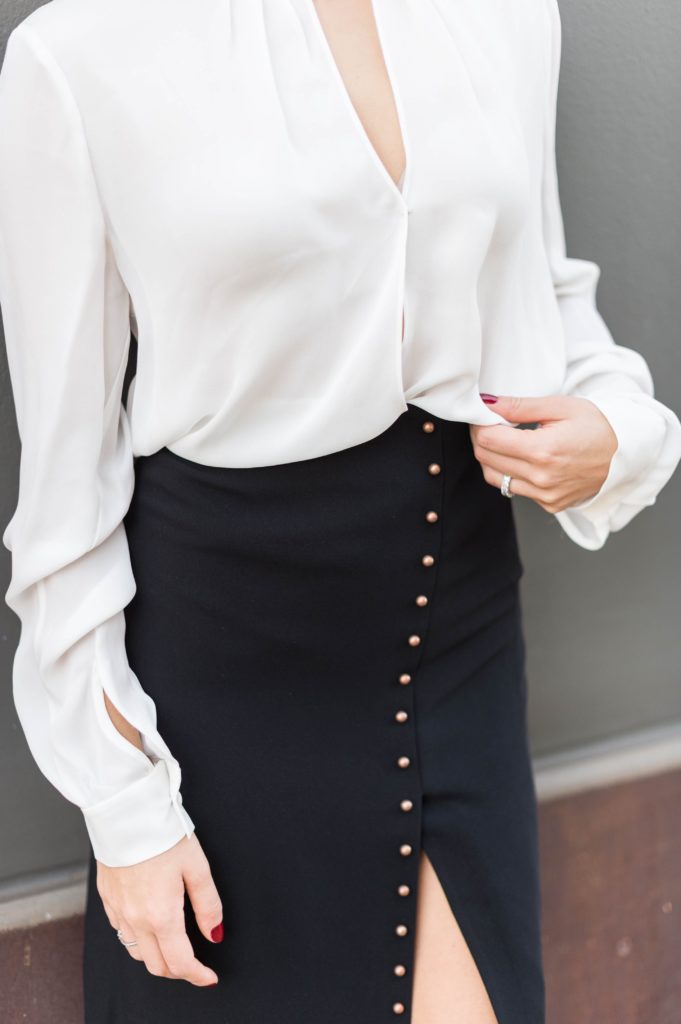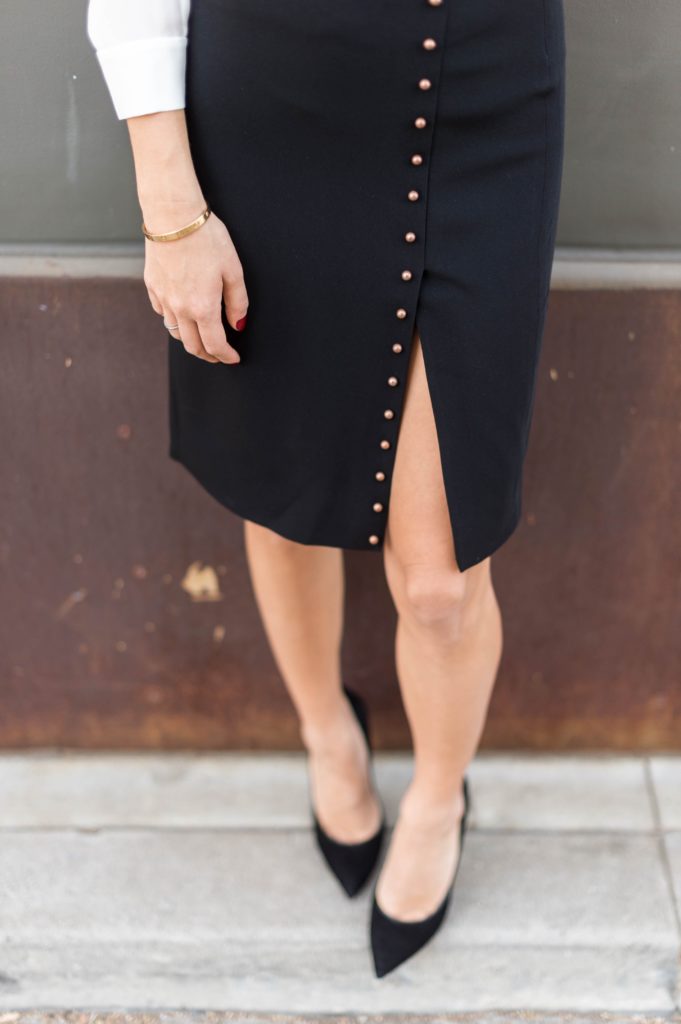 The top is another favorite brand of mine, L'Agence. What I love about L'Agence is that many of their pieces can be worn day or night – work or out. When I buy nicer pieces, I like to make sure I can get maximum use out of them. I know I will live in this top this season – it has that trendy, "choker-like" collar, but is not too extreme that it can't be worn to the office with a little camisole under it (not pictured here…) It also looks equally good tucked into a skirt, or left out with trousers or jeans – and is 30% off. I also love this drape front blouse and this snap back blouse from L'Agence, as well.
You also can't go wrong by owning a great pair of black pumps. If you don't have a pair you love yet, its a great time to invest in one while they are all 30% off. Although these are not the most exciting, the basic black leather Stuart Weitzman pumps are a great classic that are super durable (and included in the sale – which rarely is the case!) If you're looking for something with a little more funk, try these block heel Schutz pumps (that are well under $200 with the sale), these ankle strap Schutz pumps, or – for a splurge –  these Aquazurra Mary Jane pumps (that you have probably noticed I've been wearing a ton)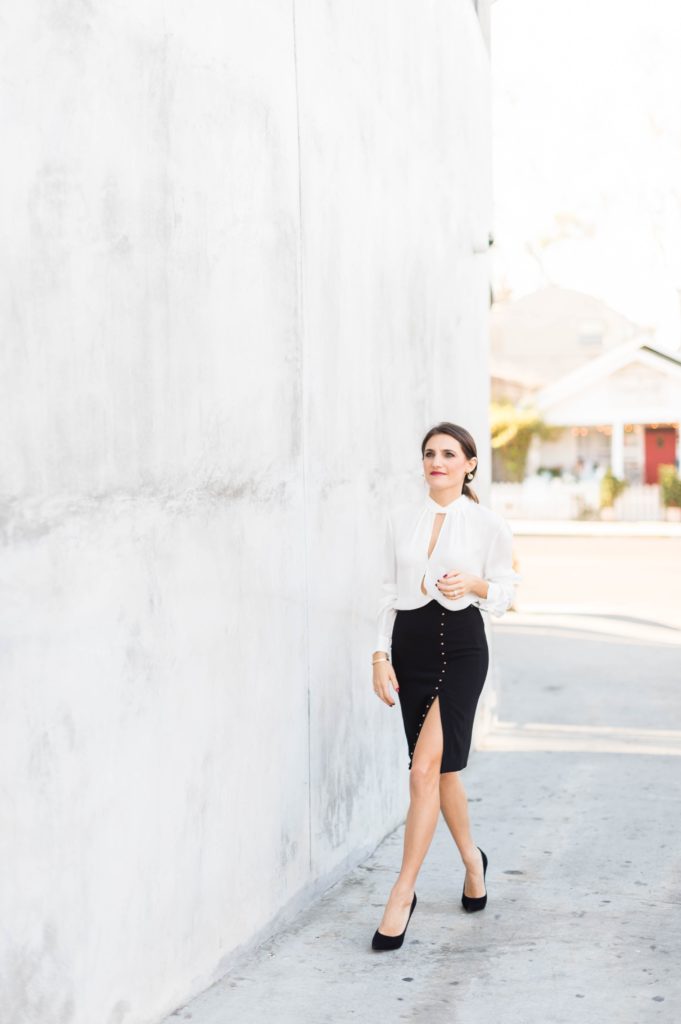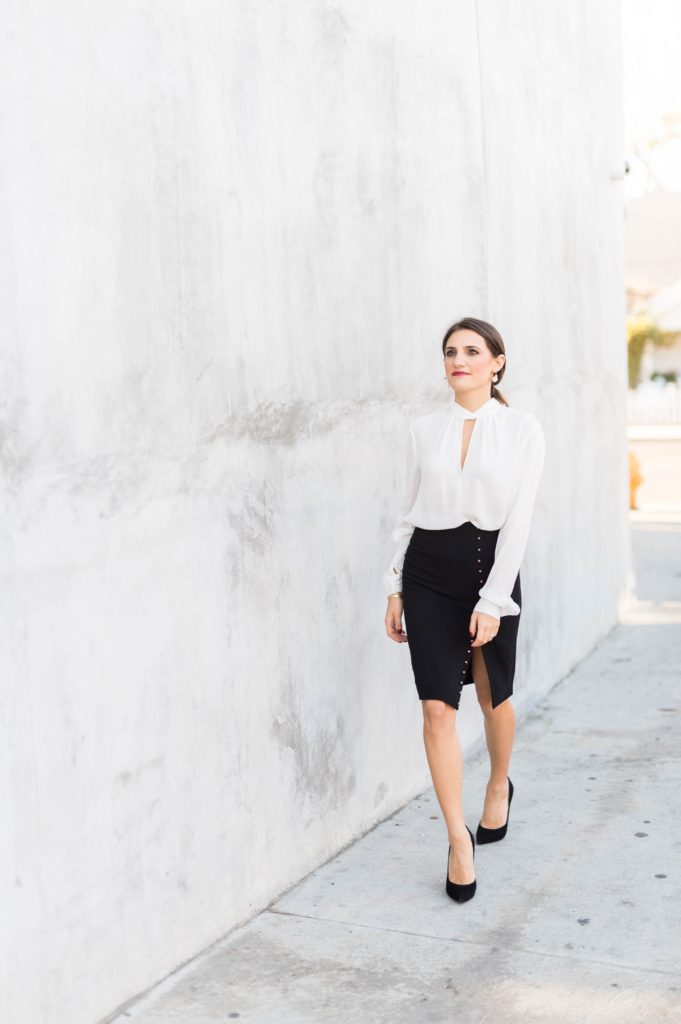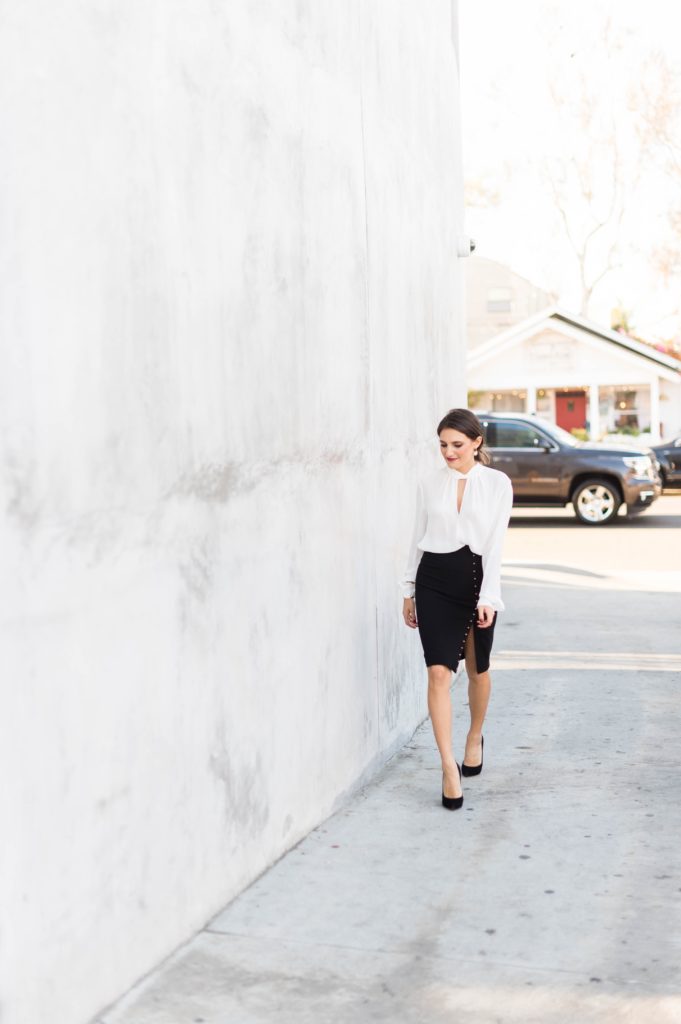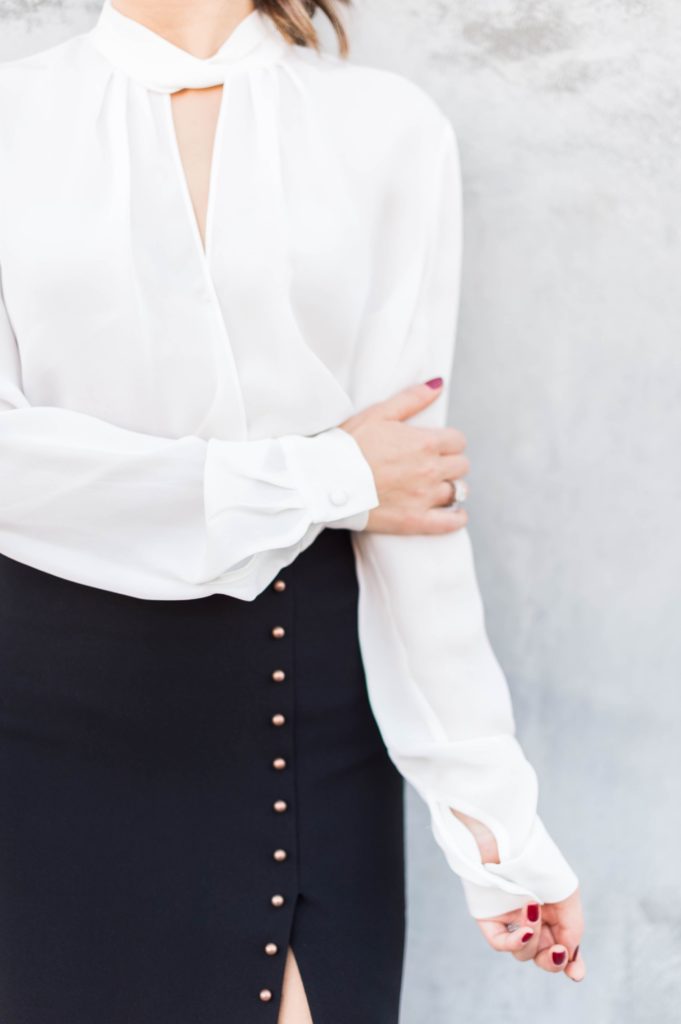 The last thing worth noting is that I rarely wear red lipstick. I found this YSL vinyl lip cream that is the perfect color for me. It is a deep red, so great for fall, and has some burgundy undertones, which works well with my coloring. It goes on very smooth and literally lasts hours! Its worth a try if you've never tried red before!
Shop the look below and stay tuned for more of my favorites from the Shopbop sale!
Casadei pumps (old, Schutz similar – and cooler to be honest!)