Sticking with the theme of taking more risks with work looks, today is about mixing prints! I always struggle to incorporate  a lot of color into my work outfits (maybe its a New York thing?) and I've decided that's okay! You don't need to force color – especially in a work setting. A great way to spice up a neutral colored outfit is to mix prints in the same color palette. It isn't too loud, but is still bold enough to subtly stand out.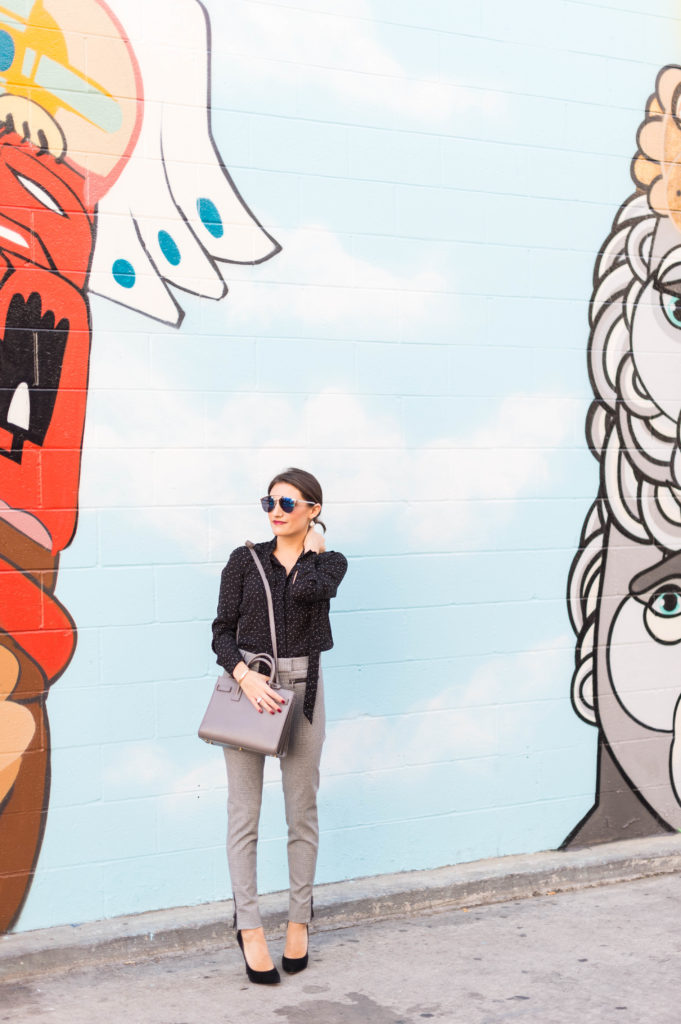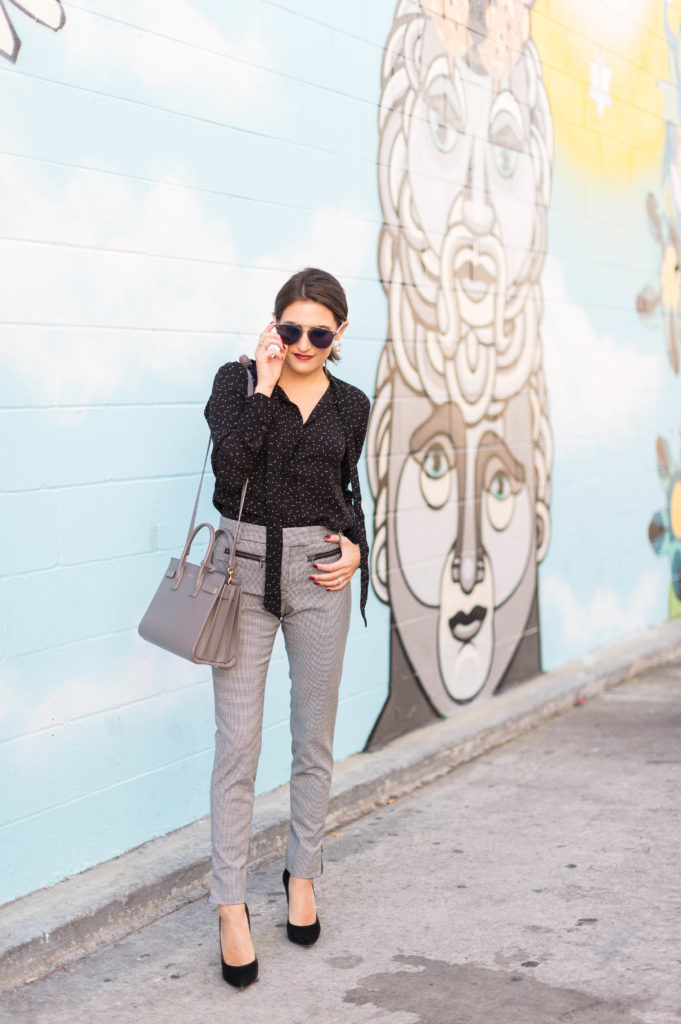 The pants are the Veronica Beard slim fitted trousers and have cool zipper detailing up the leg and by the pockets. These are a splurge. I really love Veronica Beard and find their pieces to be the perfect work/ out of work mix. Most pieces are versatile enough to wear Monday – Sunday, including these pants! I love these with a chunky black (or maroon… ooh!) sweater and moto boots to wear on a Saturday.
If you didn't want to splurge on a pair of Veronica Beard pants, you're in luck because these Banana Republic houndstooth pants are very similar and will have the same effect on any look.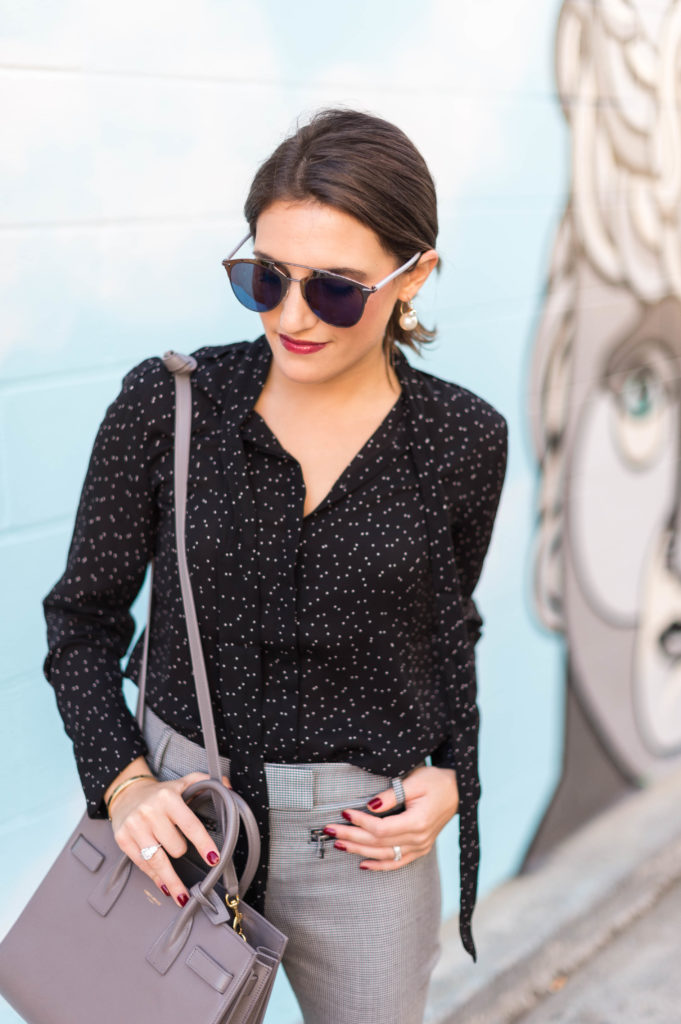 I paired the pants with my favorite Banana Republic dot blouse that I have been wearing every other day (no joke.) It's also on sale for $30 which is a great deal!
The sunglasses are Dior and although they are definitely a bit "trendy," I get a ton of use out of them. I also wear sunglasses just as much in the winter as I do in the summer. Especially after it snows and the light because ten times stronger from the reflection. If you didn't want to splurge on the Dior ones, there is an AMAZING pair on Amazon for under $20 that looks almost identical! Check the out here. They are even polarized. I may even have to buy myself another pair in a different color now!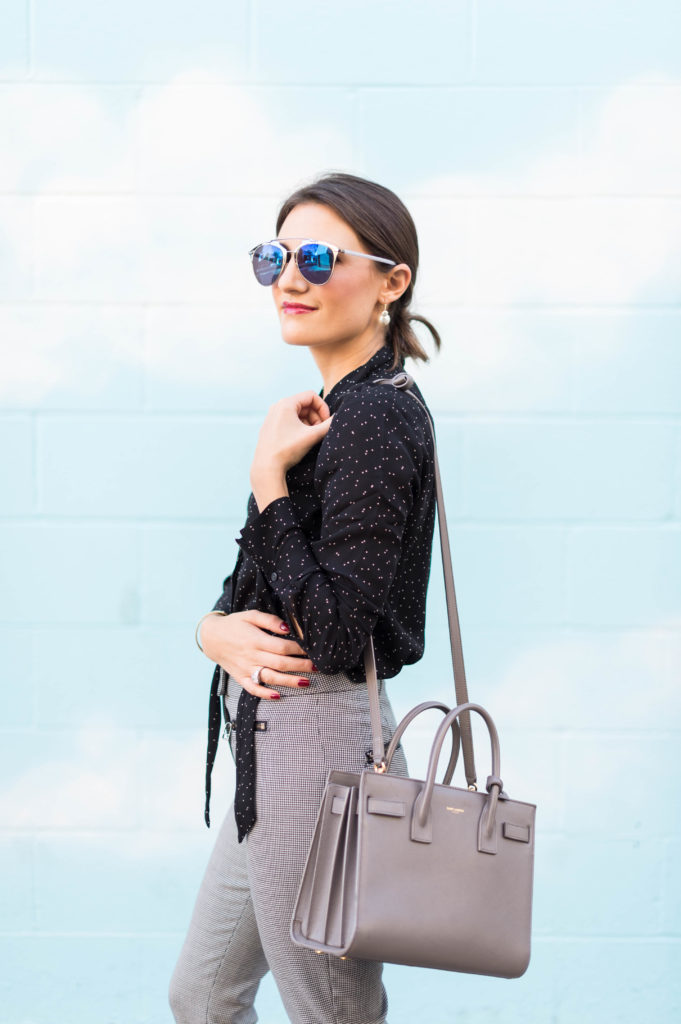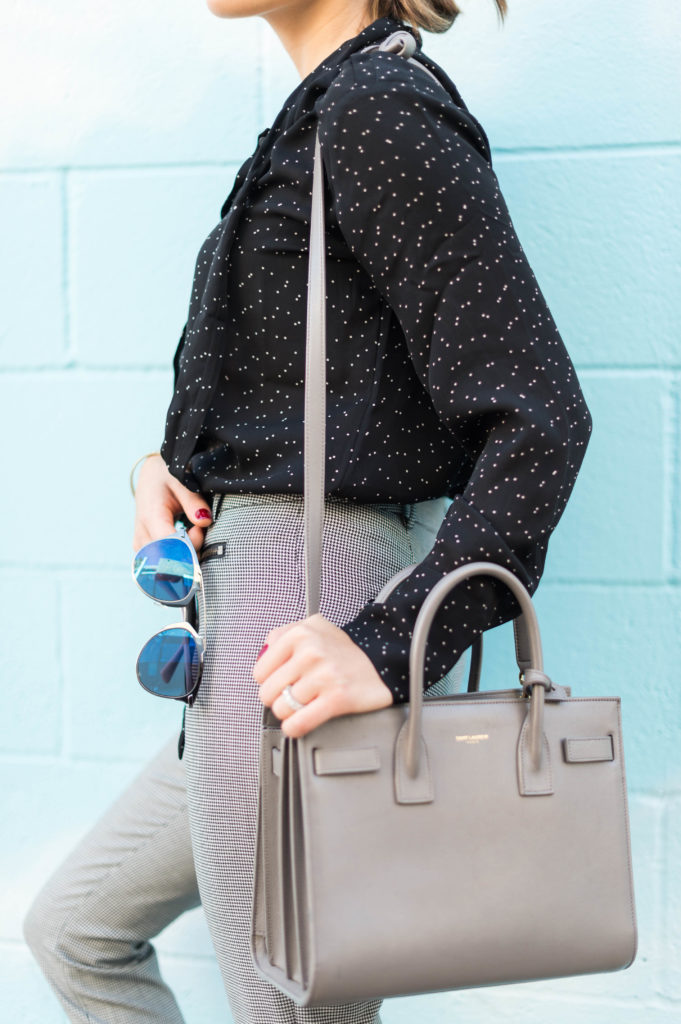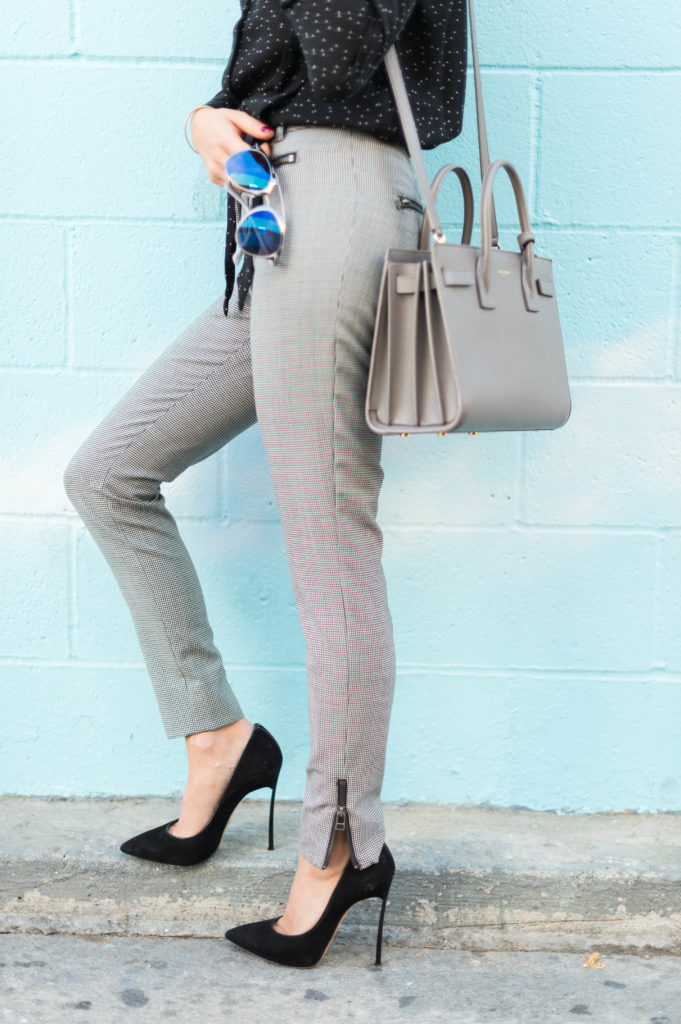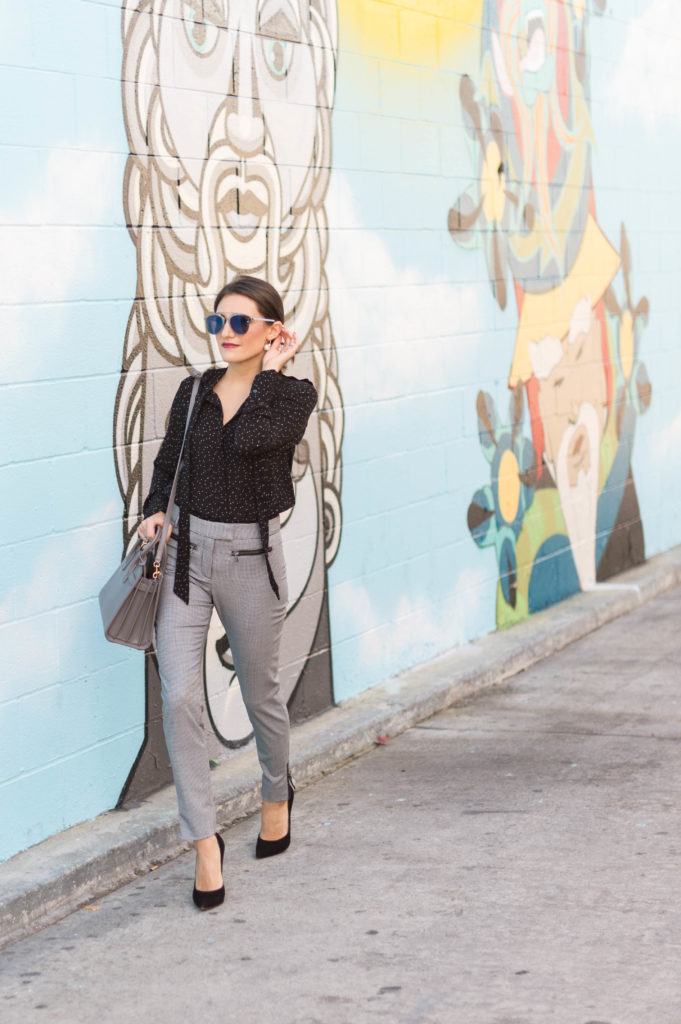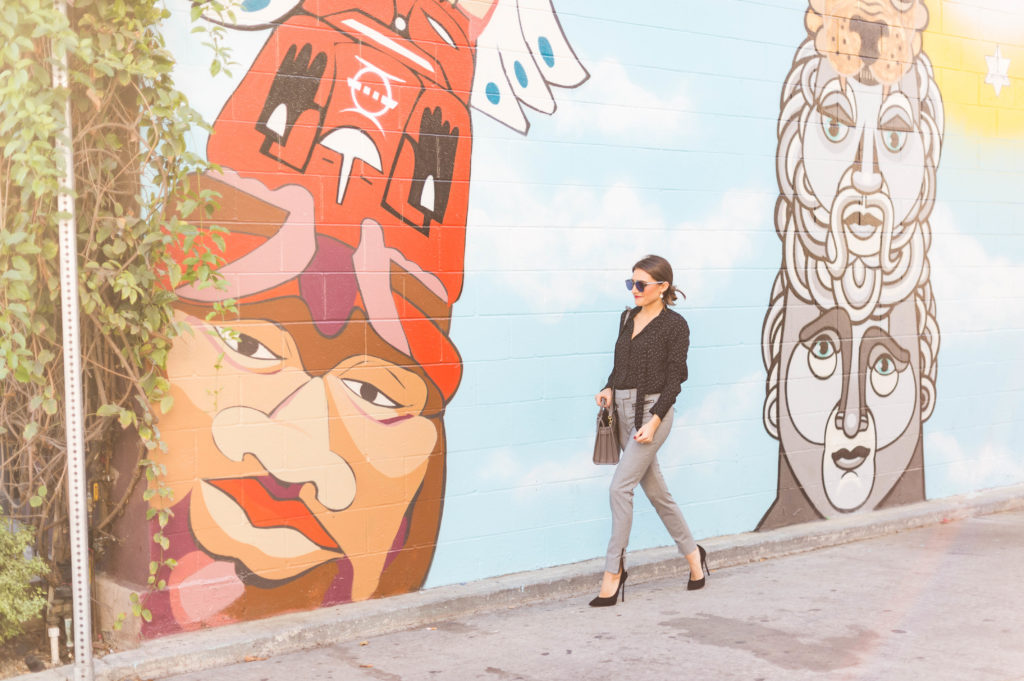 Wearing: Blouse | Pants | Sunglasses | Bag | Shoes (similar) | lips
Shop the look below!