Fall in New York is all about risk taking. Fall styles are always the most fashion forward and are always the most inspiring to me. Maybe a cherry skirt doesn't appear all too "risky" or fashion forward, but I assure you, in a corporate setting, it stands out! Pleated skirts are a huge trend right now, and one that (for once) fits right into a corporate setting! I love this gray pleated skirt from Asos for a more "everyday" look if the cherries don't speak to you… which I totally get.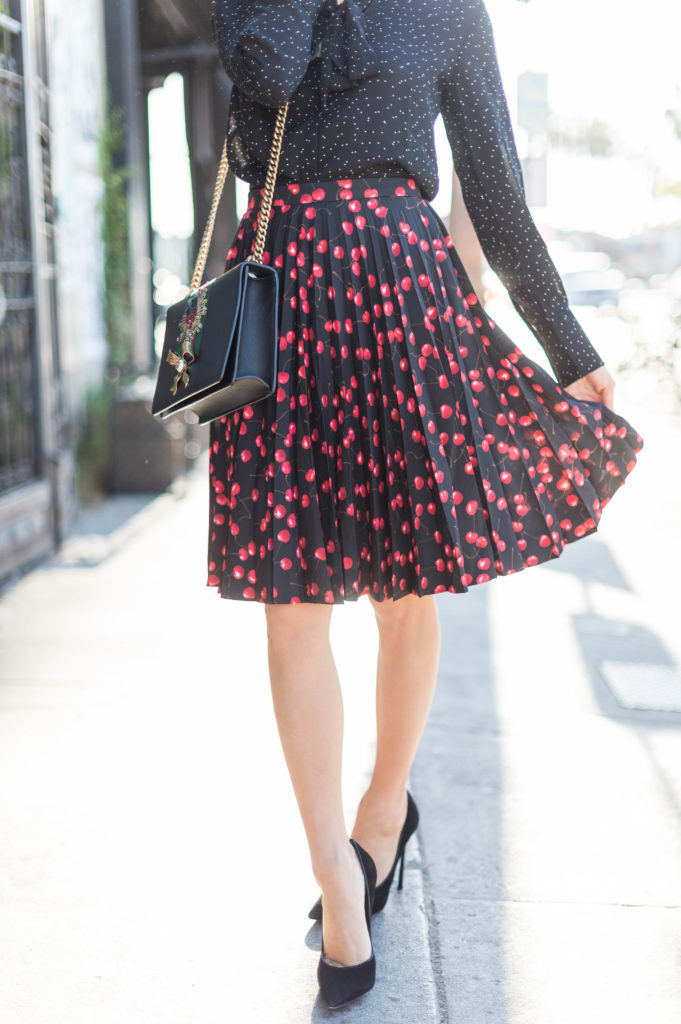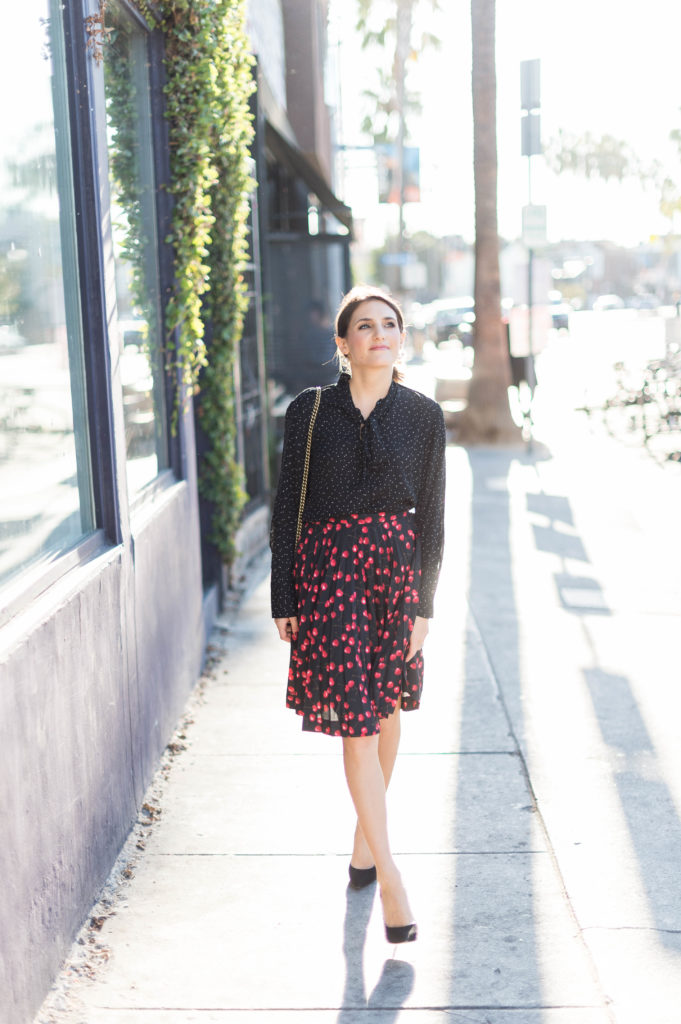 I really tried to have fun with mixing prints and loved the way the subtle dots on the Banana Republic bow blouse  looked with the graphic, red cherries on the J. Crew skirt. Who said you can't have fun with a work look!?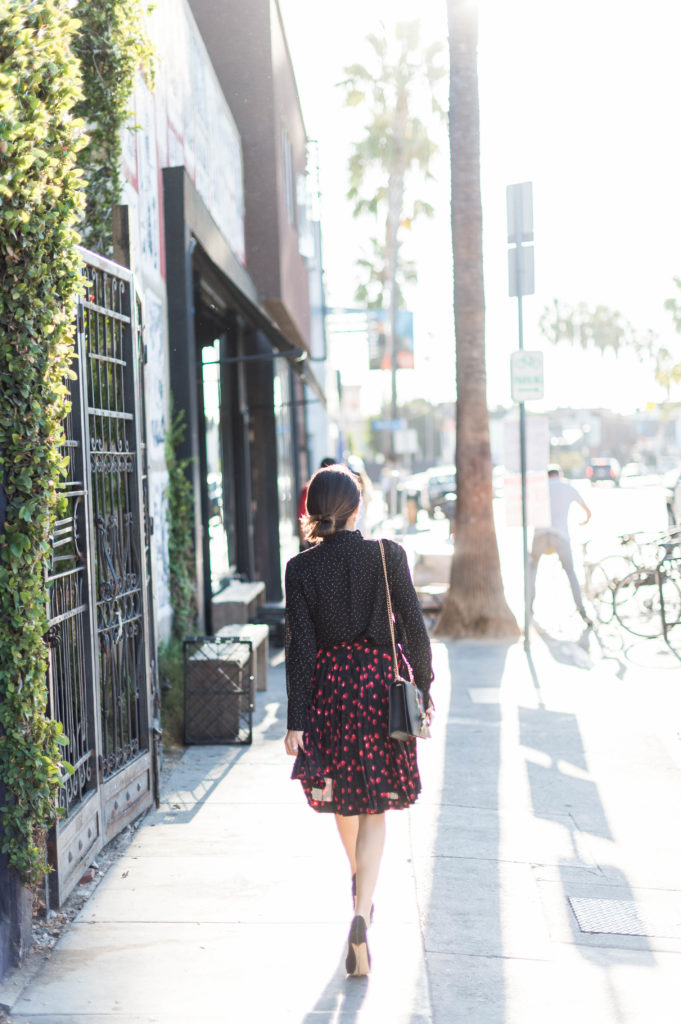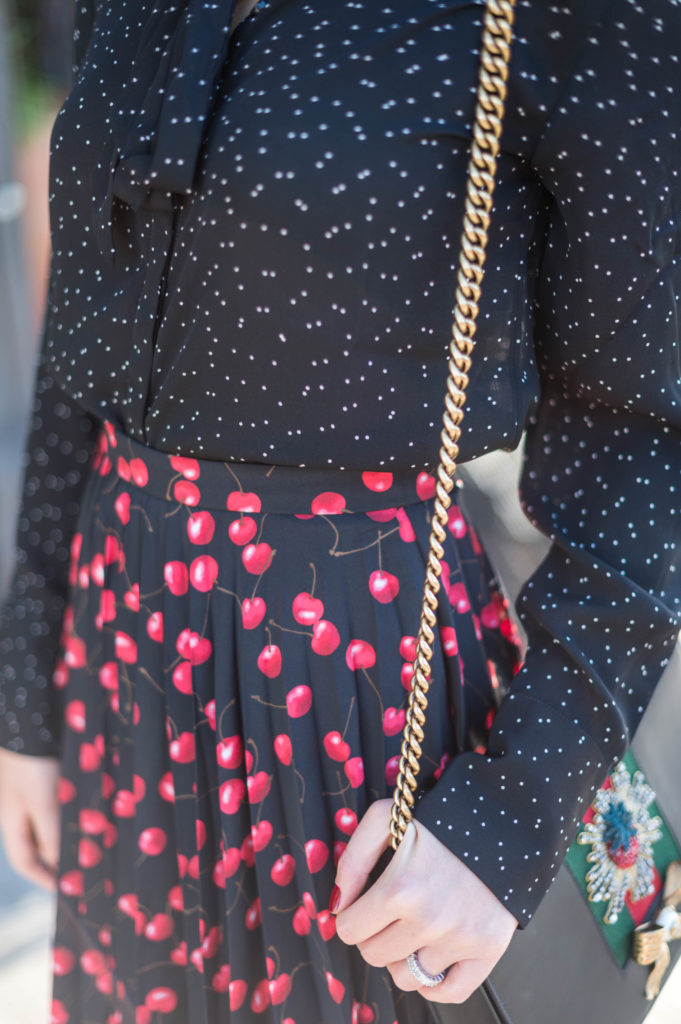 Sticking with the theme of having some fun… this Gucci bag, with a glittery cherry on top completes my look (and almost any look in my wardrobe at the moment.) This is a big purchase… but I absolutely love how the bag is a mix of edgy, fun, elegant and definitely timeless. Buying classic pieces does not have to mean boring (which I am learning myself!) Although I have only had this bag for a few weeks now, I am surprised by how much use I have gotten out of it – it can be dressed down with worn-in jeans and everyday boots or dressed up as it is with this outfit.
It's finally a little cold in New York – YAY! To take full advantage of the weather, I am having a very relaxing weekend and spending a lot of time making delicious soups indoors and resting up for my busy week ahead! Hope everyone is having a great weekend! Also – my website is a bit of a hot mess… so stay turned, I'm working on a major overhaul. If you have any suggestions for what you want the new site to include or look like PLEASE send me your thoughts at amanda@thatpencilskirt.com. I would LOVE to hear from you!!
Outfit details are below! (Both the skirt and the top are on major sale!!!)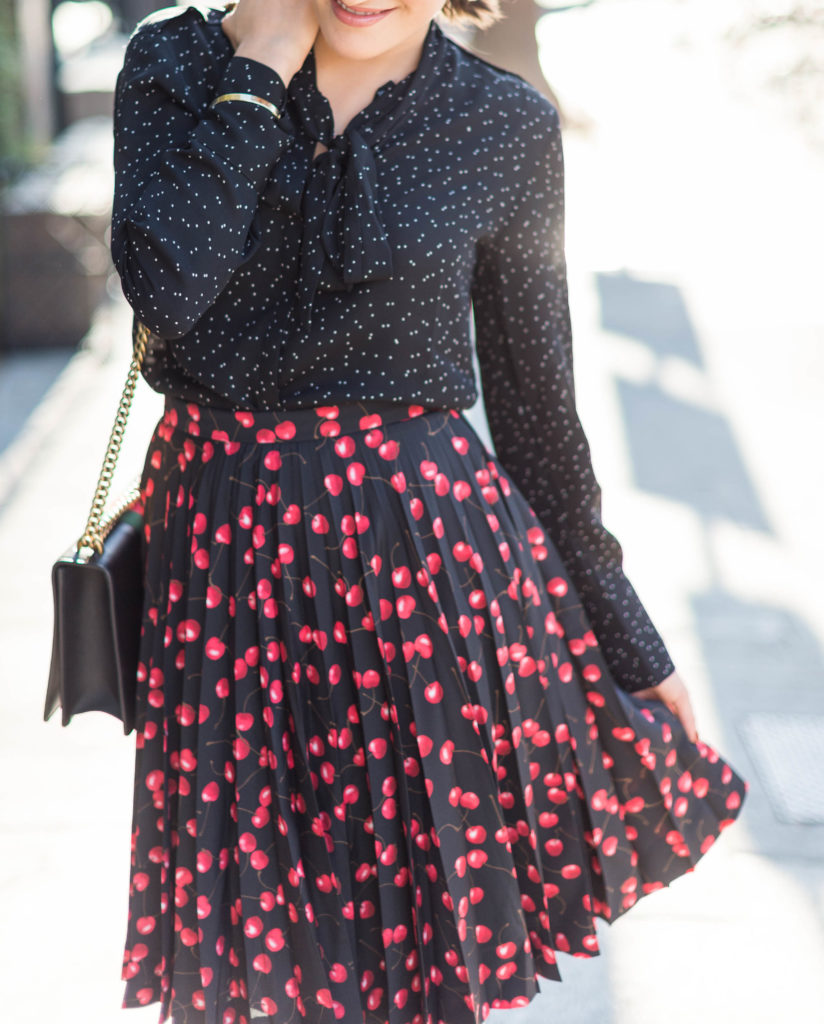 Wearing: blouse (40% off) | skirt (up to 40% off) | bag | shoes (similar)