It feels like whenever I don't have any events coming up, I always come across perfect party dresses, and whenever I'm desperately searching for something to wear to that wedding next Saturday night, I can never find anything! You feel me?!
I had two weddings in one night this past Saturday – splat in the middle of fashion week, and starting a new job, so finding a dress to wear was the bottom of my priority list! I searched for a few weeks out and decided on this red, Cinq a Sept strapless dress just last week.
Red was definitely the color of the night, and is a color that I do not wear often! On the hanger, I assumed the dress would be better on a tall blonde, but when I tried it on, it fit perfectly and I was surprised by how much I liked the color on my skin tone! Especially when you're in a bind, just try on anything! I'm always amazed with what ends up working out and what doesn't, oftentimes, it's not what I'd expect.
I paired the dress with this gold Giuseppe Zanotti sandals – which I am beyond obsessed with, but unless you are a major shoe person (like me!) and in the mood to majorly splurge on a pair of gold sandals, I like the Stuart Weitzman gold nudist sandal with it, as well. Red and gold is a very luxurious looking combination!
Last – but certainly not least, since this took me the longest to figure out – I went with a red lip. I spent a solid hour in Sephora trying on every red imaginable because nailing the right type of red was so important to me, and ultimately decided on YSL Vinyl Cream Lip Stain #401 which is the PERFECT red lip for fall. It lasts for hours and is so smooth on your lips. This sounds silly, but the applicator is also really easy to use, which is great for me, since I am known to always have lipstick on my teeth 🙂 The color was dark enough that it was great for fall, and also provided a nice contrast to the dress.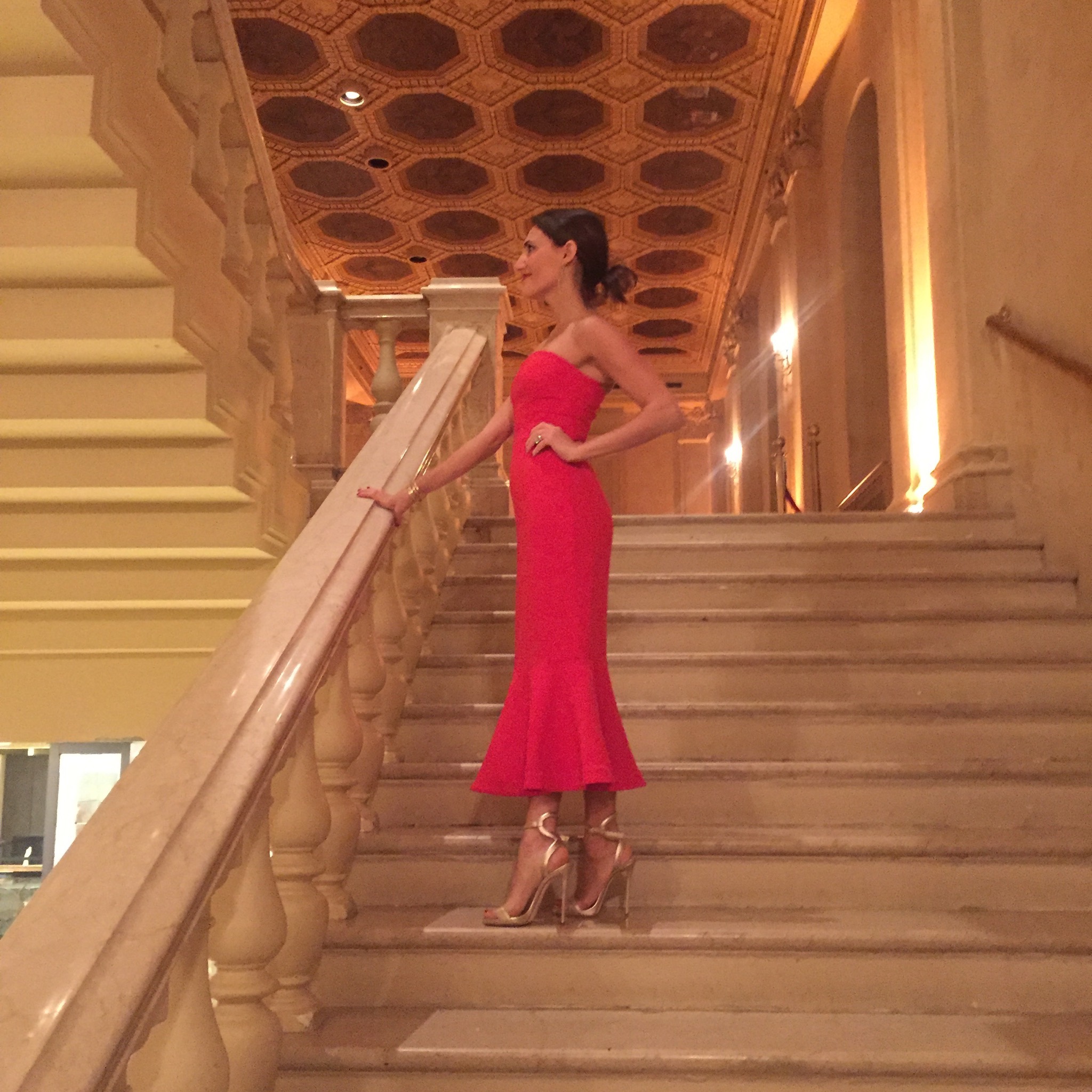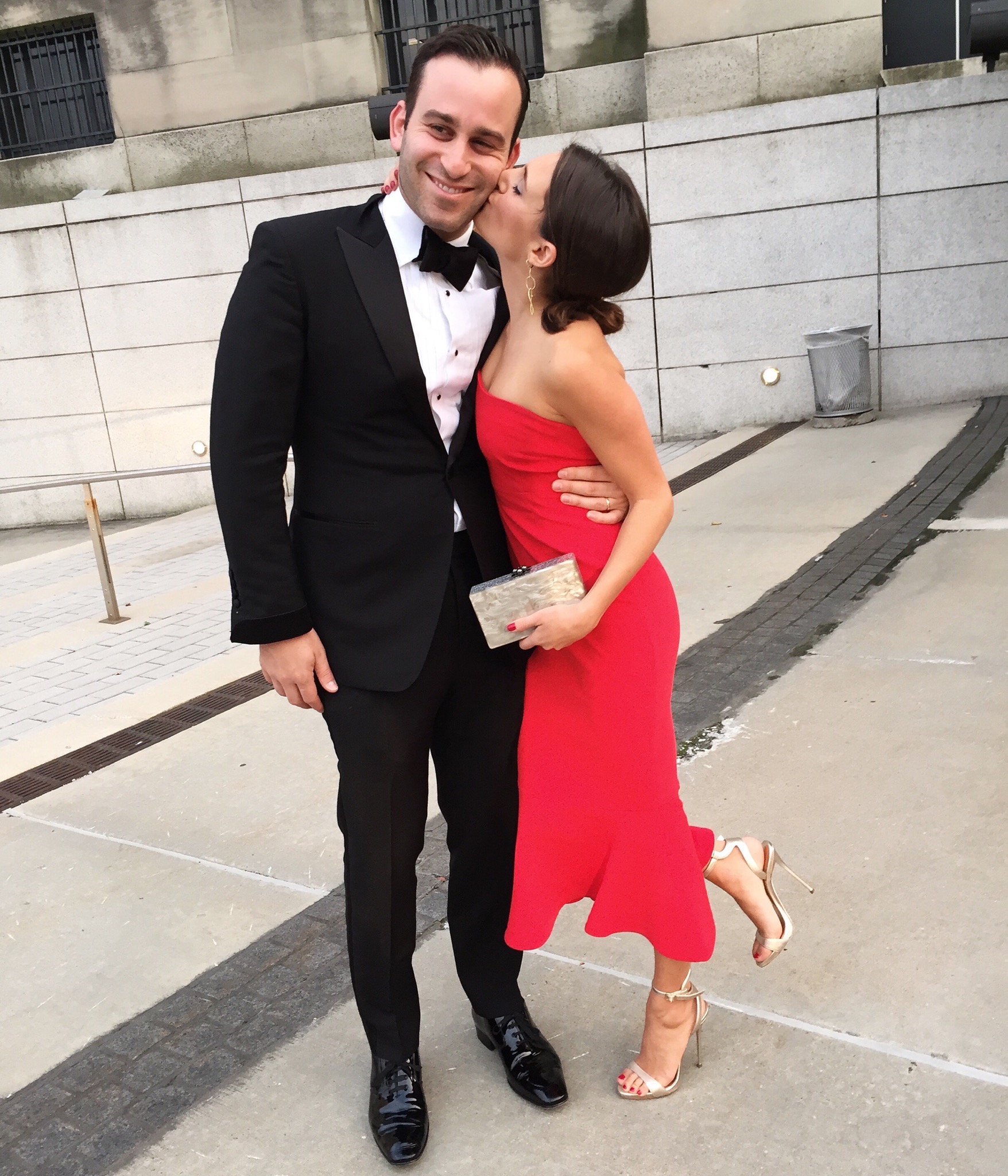 Shop my look below!
I also saved a list of some other dresses I looked at! Shop below: