Many people don't know this about me, but I'm part Greek! My family immigrated to the U.S. after WWII and had never been back to visit. Although Mykonos is pretty far from my grandparents' home town (hours north of Athens,) it was still very special for us to be there.
I can't attest to any of the other islands or cities, but Mykonos was spectacular. The beaches are gorgeous, the food is delicious and the people are warm and friendly. Schedules don't exist, and dinner doesn't begin until 11pm. The beach clubs were so fun and truly like nothing I have ever experienced before. And then there is the town – one of the most vibrant towns I have ever been for. Shops stay open through the night with locals and tourists alike drifting in and out. Pets roam the streets as their owners mingle with friends, sipping a drink in the middle of the road. For anyone planning a trip there soon, here are my highlights:
(Sorry these pictures aren't "professional quality" – my nice camera wasn't working on the trip so had to use the iPhone!!!)
WHAT TO WEAR
Spotlight on Coolchange – I recently discovered this brand and have become obsessed. It is perfect for beach-y vacations and so easy to wear. I love when a coverup can me multi-functional. Most of these dresses could be worn with or without a bathing suit underneath making them equally great for those super hot days in central park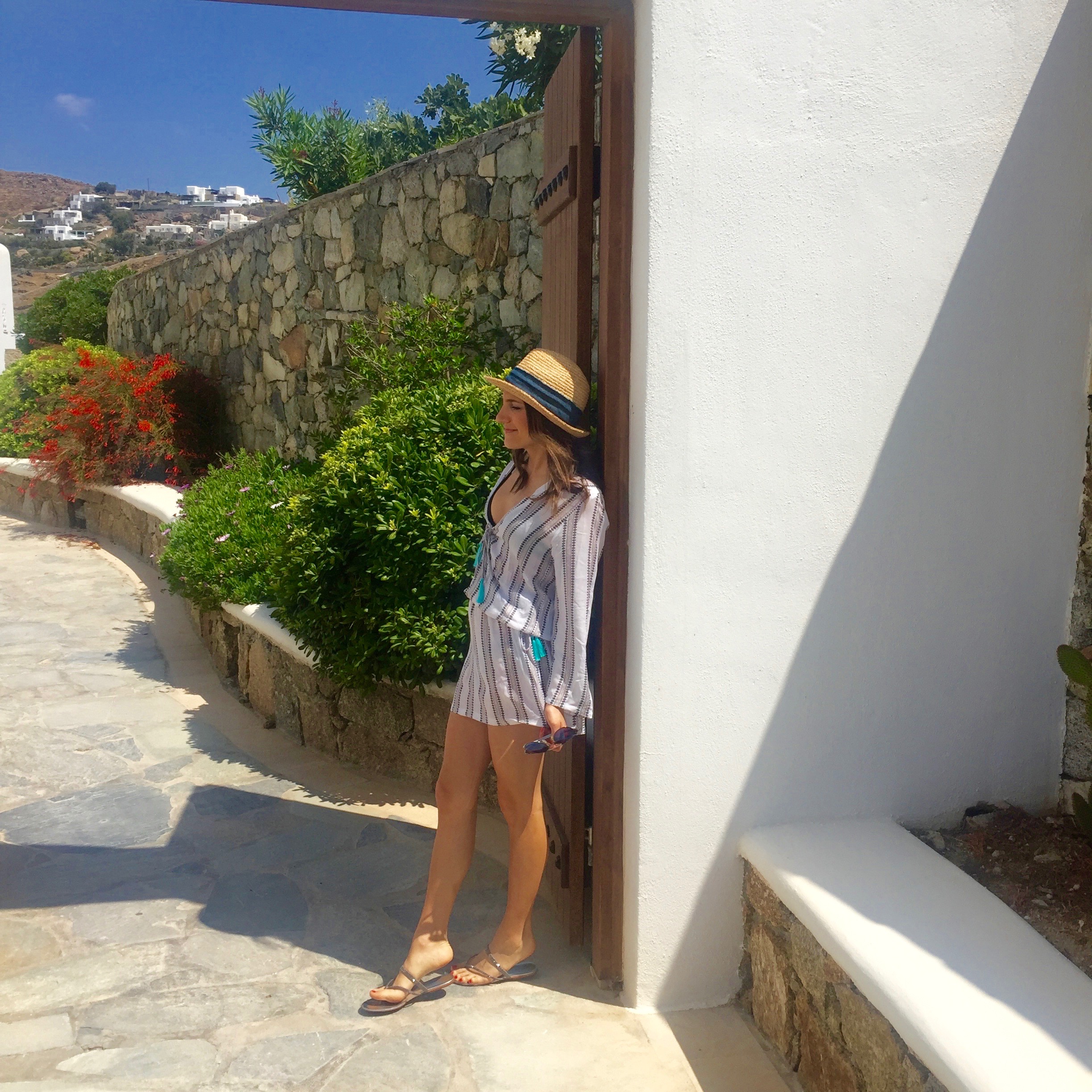 Shop the look here:

2. Jean shorts with… everything – What's better than a great fitting pair of jean shorts? A great fitting pair of jean shorts under $50! I discovered Free People denim right before the trip and finally found the great fitting pair that I've been searching for.  Pair them with a strappy tank and some chunky heels for dinner (as I did here) – although I will warn you, nobody really wears heels, I am just so short!! – or with a one piece bathing suit and gladiator sandals for the day.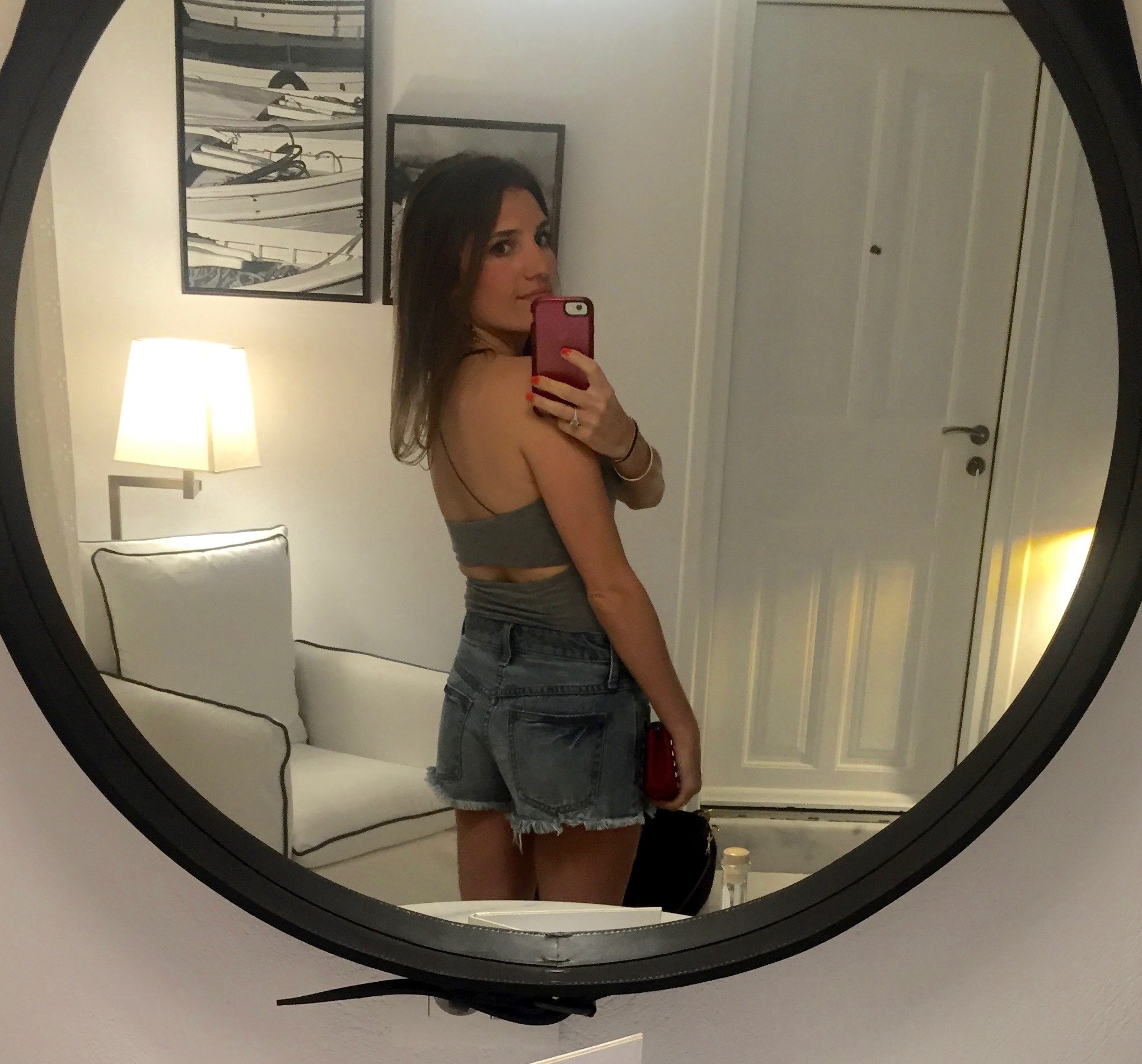 Shop the look here:

3. Bright cover ups – because why not? You all know I am not so great at incorporating color into my New York corporate wardrobe, by for the beach, I can't get enough of it. This is a cover up I bought years ago at Sunday in St. Tropez and get a ton of use out of. I always find that I buy the best cover ups when I'm away and have tried to build a "collection" over the years. It's also a fun way to hold onto memories from past trips. For example, when I bought this one I was on a trip with my then boyfriend, now husband, for the first time. The night before, he got food poisoning…. and a bloody nose… and would kill me for sharing this story, but under strange circumstances it made us so much closer and we couldn't stop laughing about the situation the rest of the week.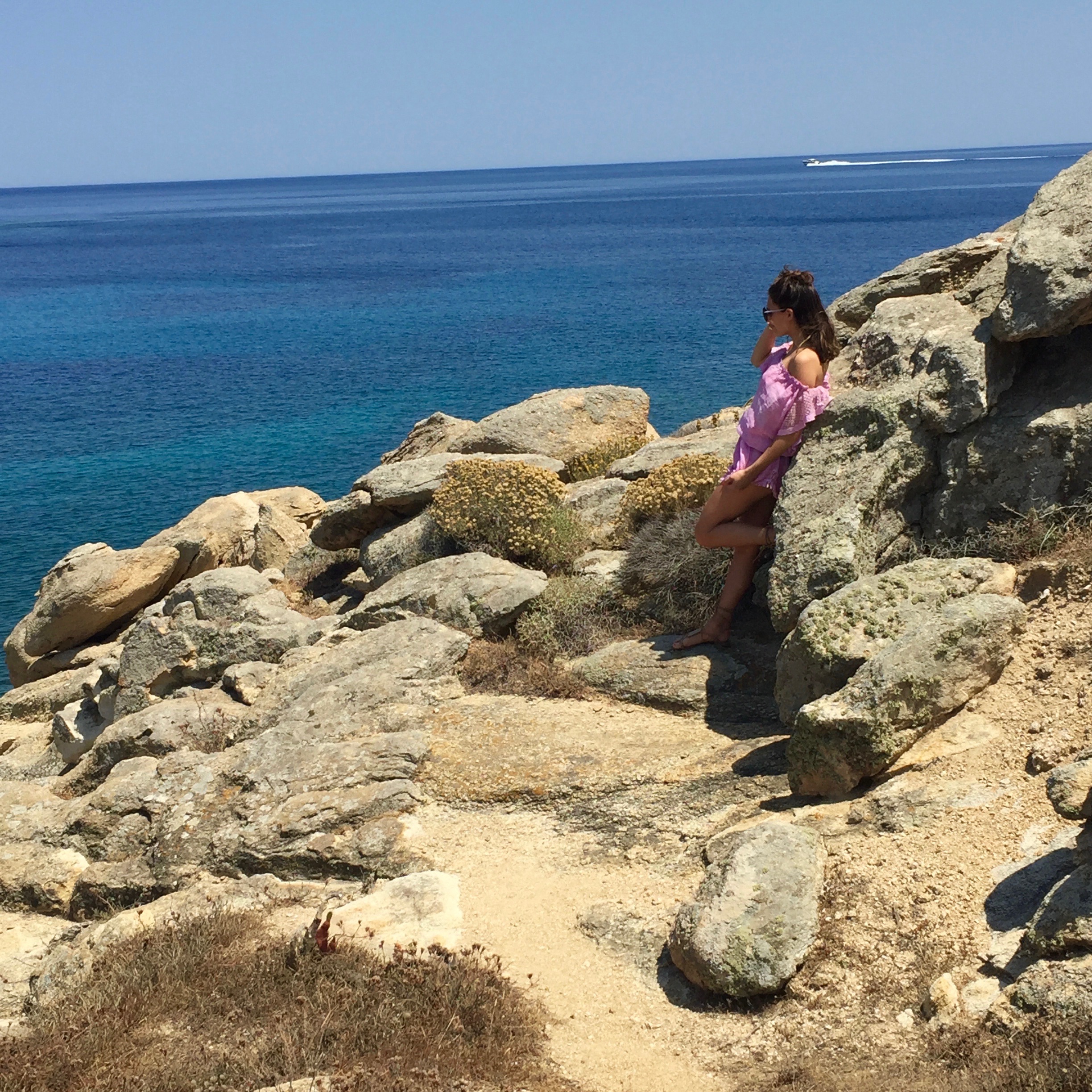 Shop the look here:

4. One piece bathing suits – It's no secret these are back in style, and I fought the trend for a while. I finally gave in and tried some out this trip and am so happy I did. I did learn one important thing, though. One pieces are not created equal. You really have to spend the time to find the right cut that is flattering on your body type. For me, because I am petite, I risk looking like a little kid in a Speedo going to swimming lessons. I determined the lower cut top was the best cut for me and found a few like the one below in different colors/ prints and slightly different cuts. It is so important to try them on, because how they look on the 6 feet tall, stick thin models on line isn't (always) how it will look on you! 😉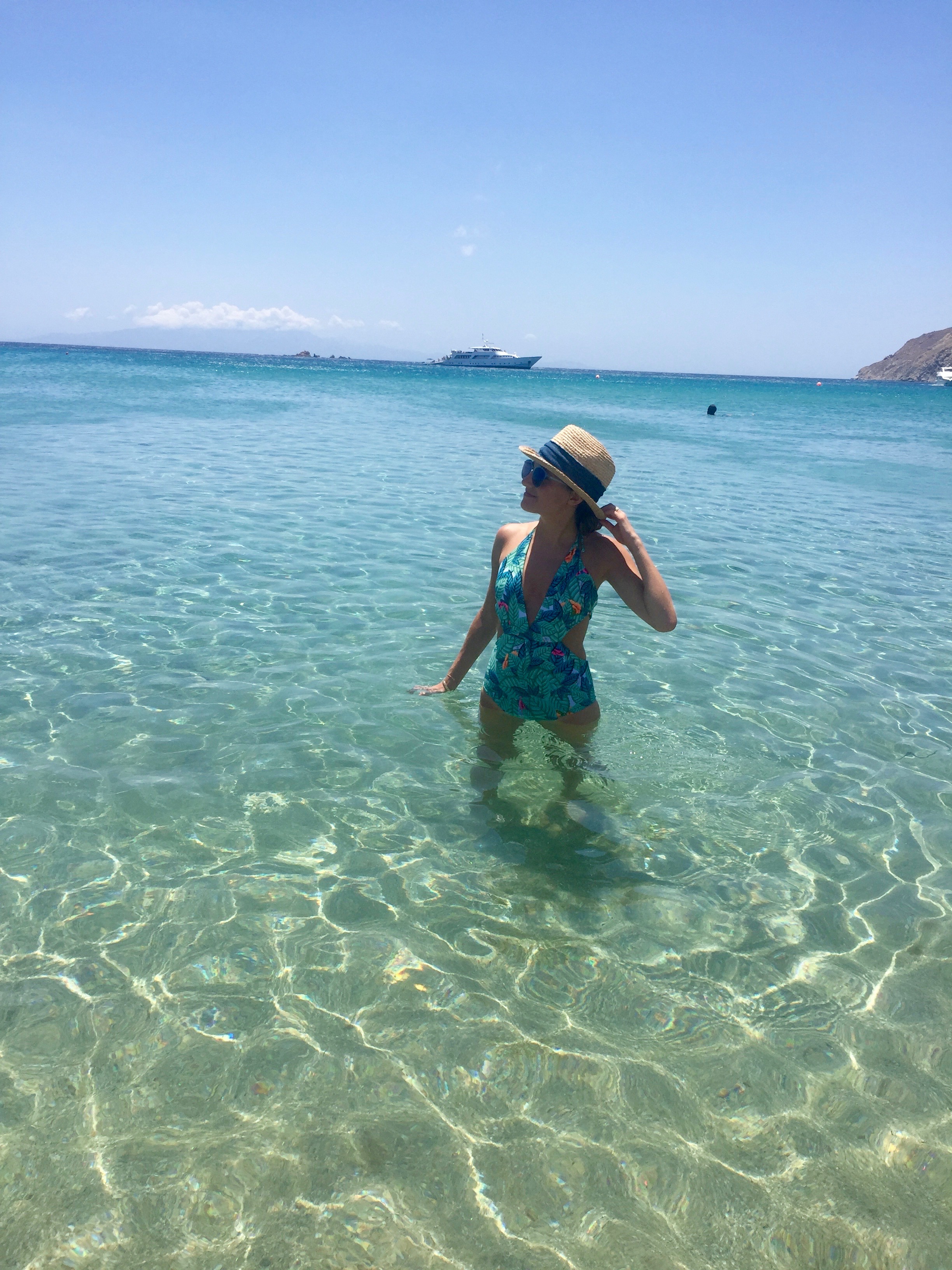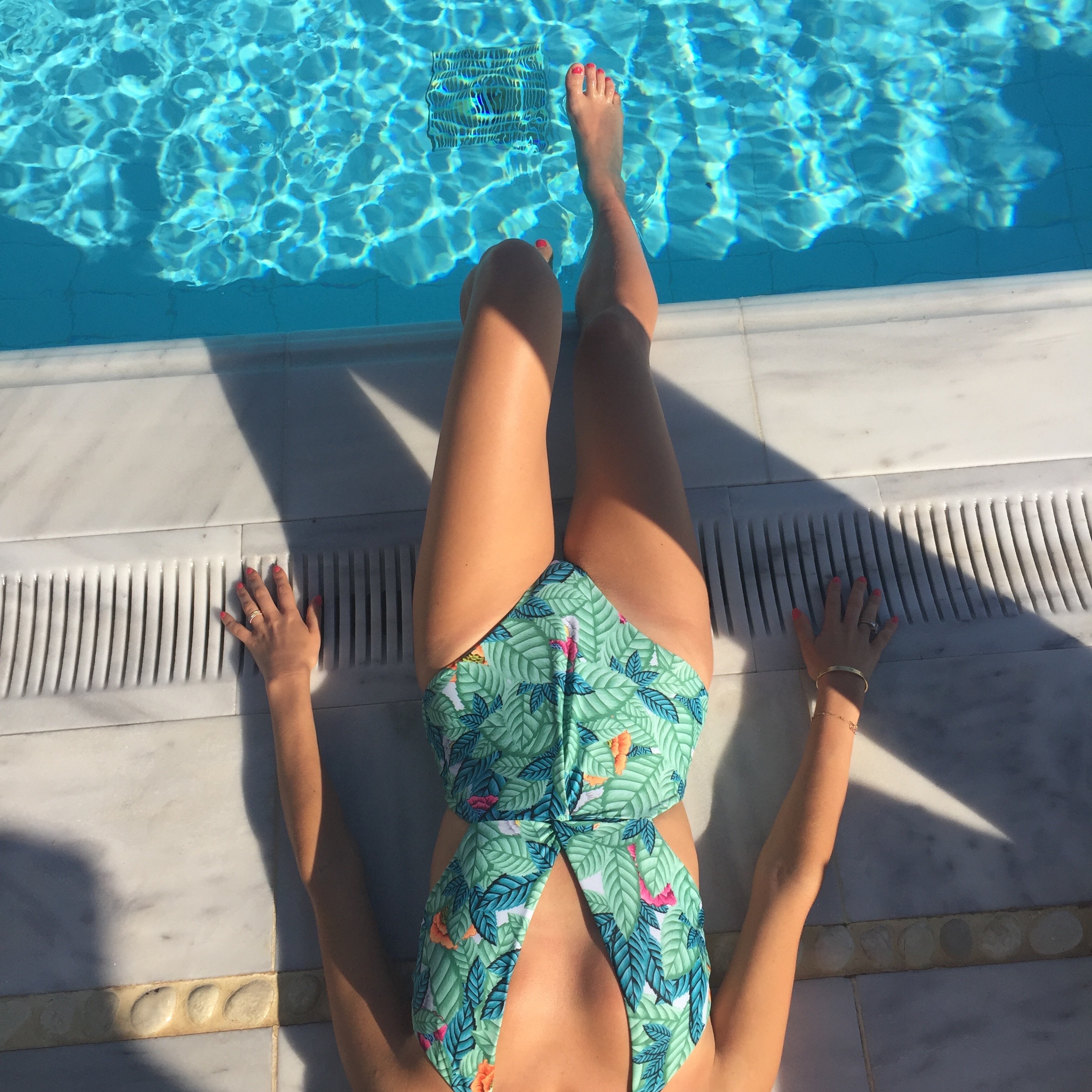 Shop the look below:

5. Casual day dresses… at night – I had to adjust to the "no heels" situation on the island and by the second night, I put all the heels I brought back into my suitcase and forgot I even had them with me. My feet were very happy. I also think I enjoyed my nights more because my feet didn't hurt after a few hours (novel feeling..) I loved switching in some day dresses to wear at night with a pair of chunky hoop earrings to "dress up" the look.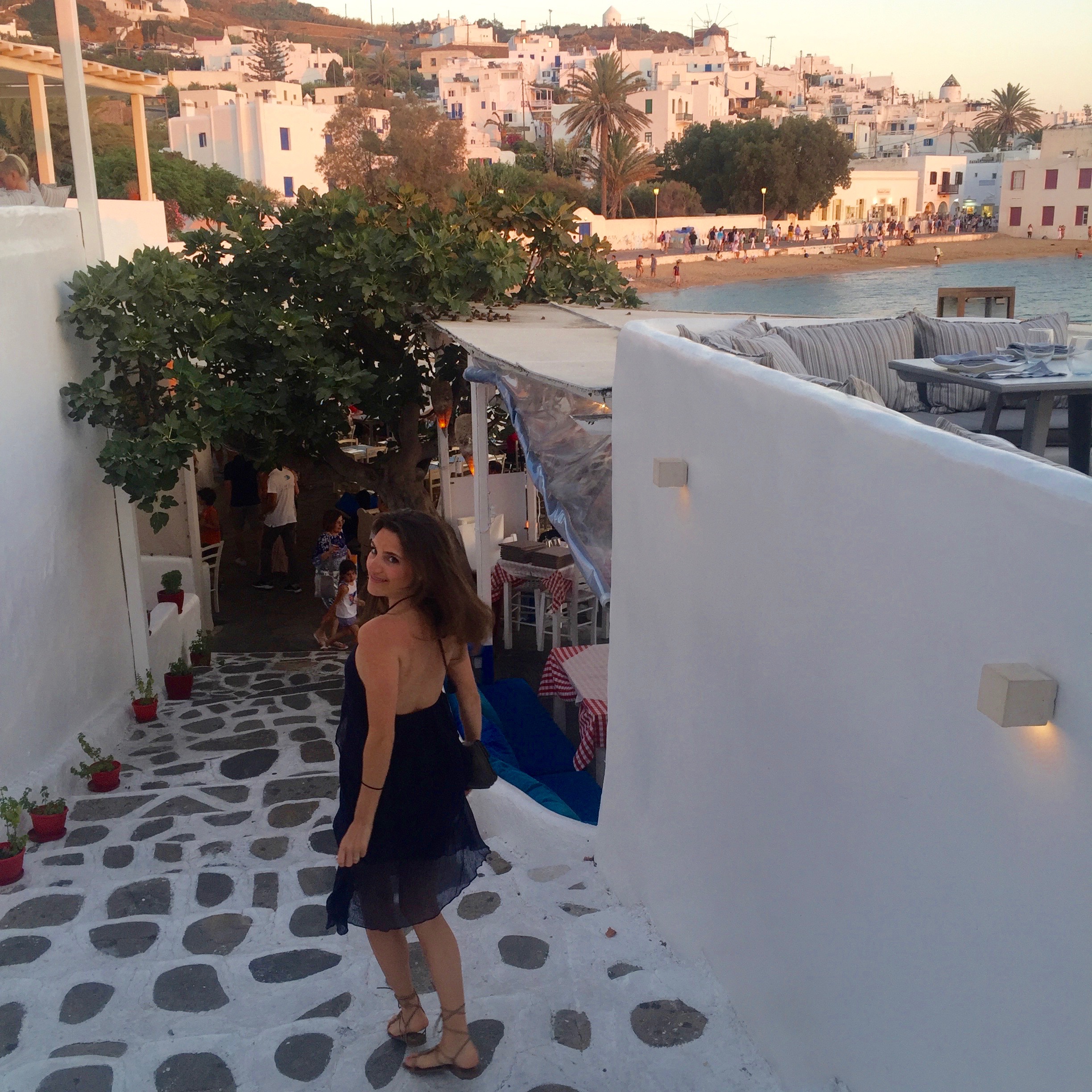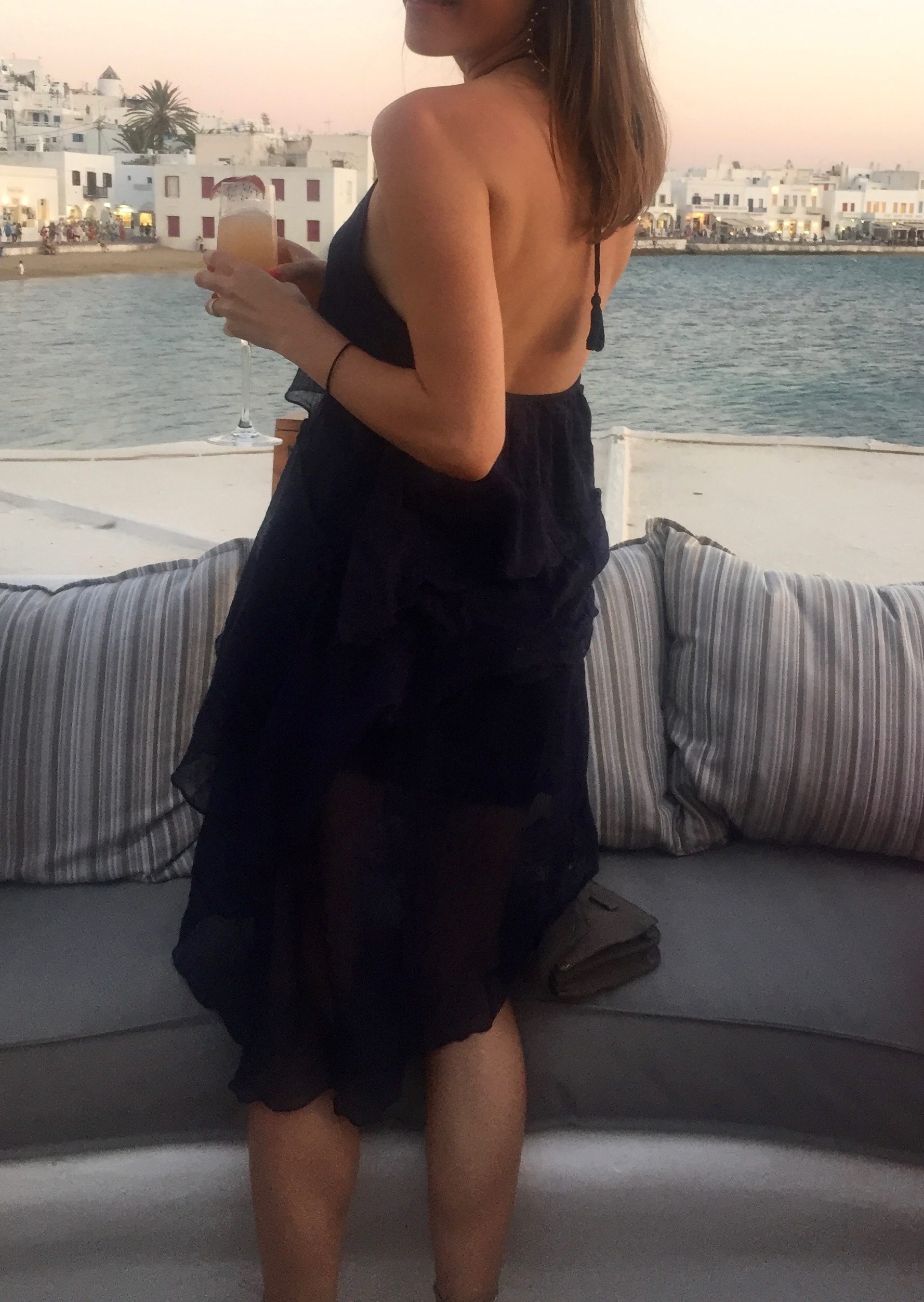 Shop the look here:

WHAT TO DO
Watch the sunset – ANYWHERE, but preferably somewhere with a view of the water. The historic windmills are an amazing site to see in the late afternoon, but can get a bit crowded
Shop for sandals – the town is lined with cute (*inexpensive*) sandal shops, since this city is sort of a no-heel zone, pick up some cute new sandals!
Scorpios – looking at the landscape alone would have been enough to fulfill my fun for the day, but then the music started playing and I quickly realized why this was on the top of everyone's recommendation list. At Scorpios, you feel like you're at some sort of up scale music festival in the desert (which I am definitely not trendy enough to ever attend), with a chic crowd of all ages around you and the ocean right below the cliff where the DJ booth prominently sits.
Nammos – a classic beach club with turquoise umbrellas and a very trendy scene. In the morning, they blast classic, old school music (think Michael Buble and Italian classics like Via Con Me) and people of all ages (children, parents, and grandparents) hang out by the beach eating and laughing together. I wasn't expecting the food to be as good as the scene – oftentimes when the scene is that "cool" the food suffers, but I was blown away by my meal of freshly caught fish with drizzled olive oil on top, a green salad, and the best Saganaki I've ever had in my entire life.