After being offline for so long, I knew I had to come back with something good 🙂 Two looks in one is not so hard to believe, but what do you think about three in one!?!?
I saw this Joie lace dress on a mannequin, and it was love at fist sight. I was a nervous to see how the full & midi length would play out on my body type and was definitely pleasantly surprised with the fit. The dress is feminine and flirty and perfect for a bridal shower or graduation party (I have lots of both of those this spring!)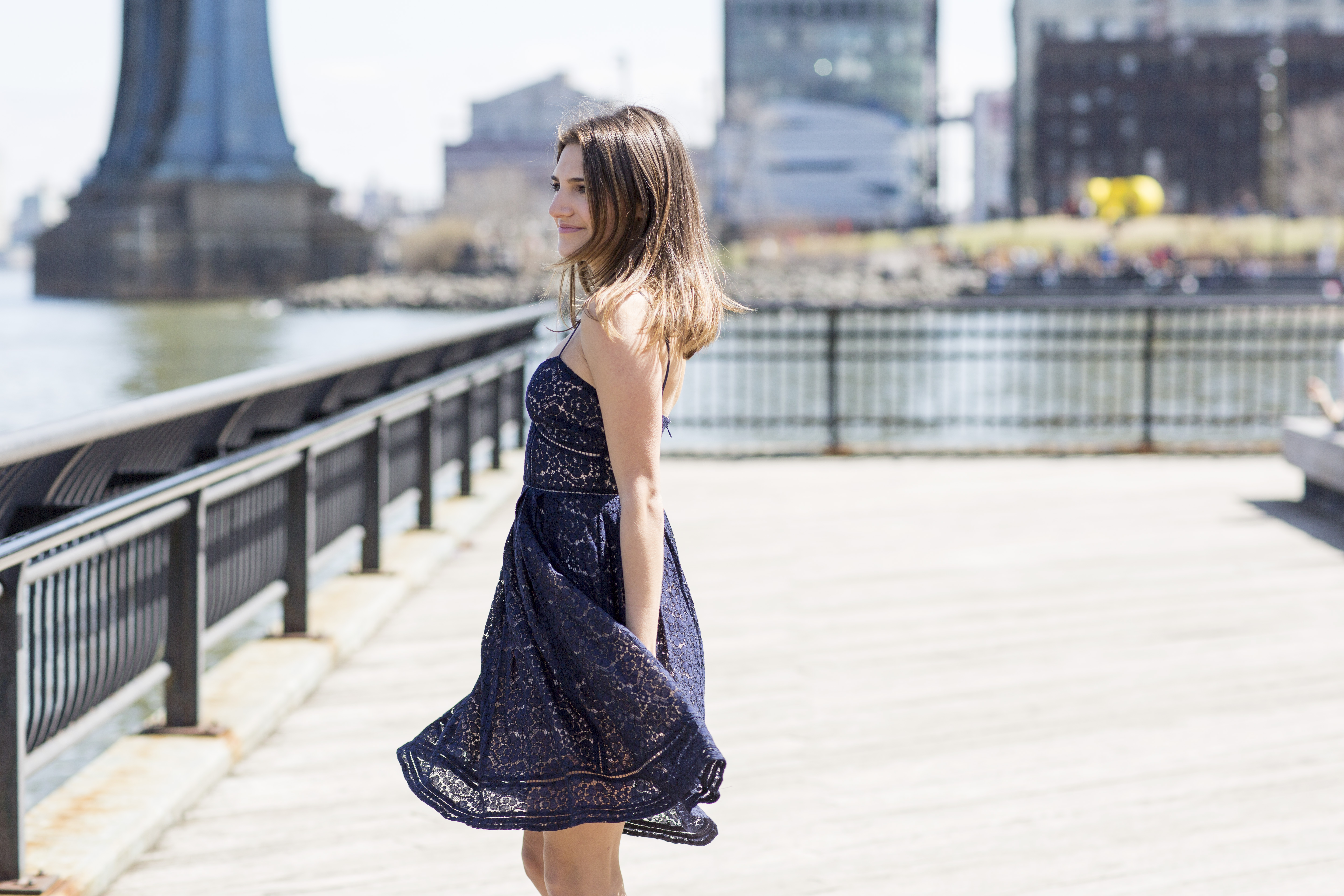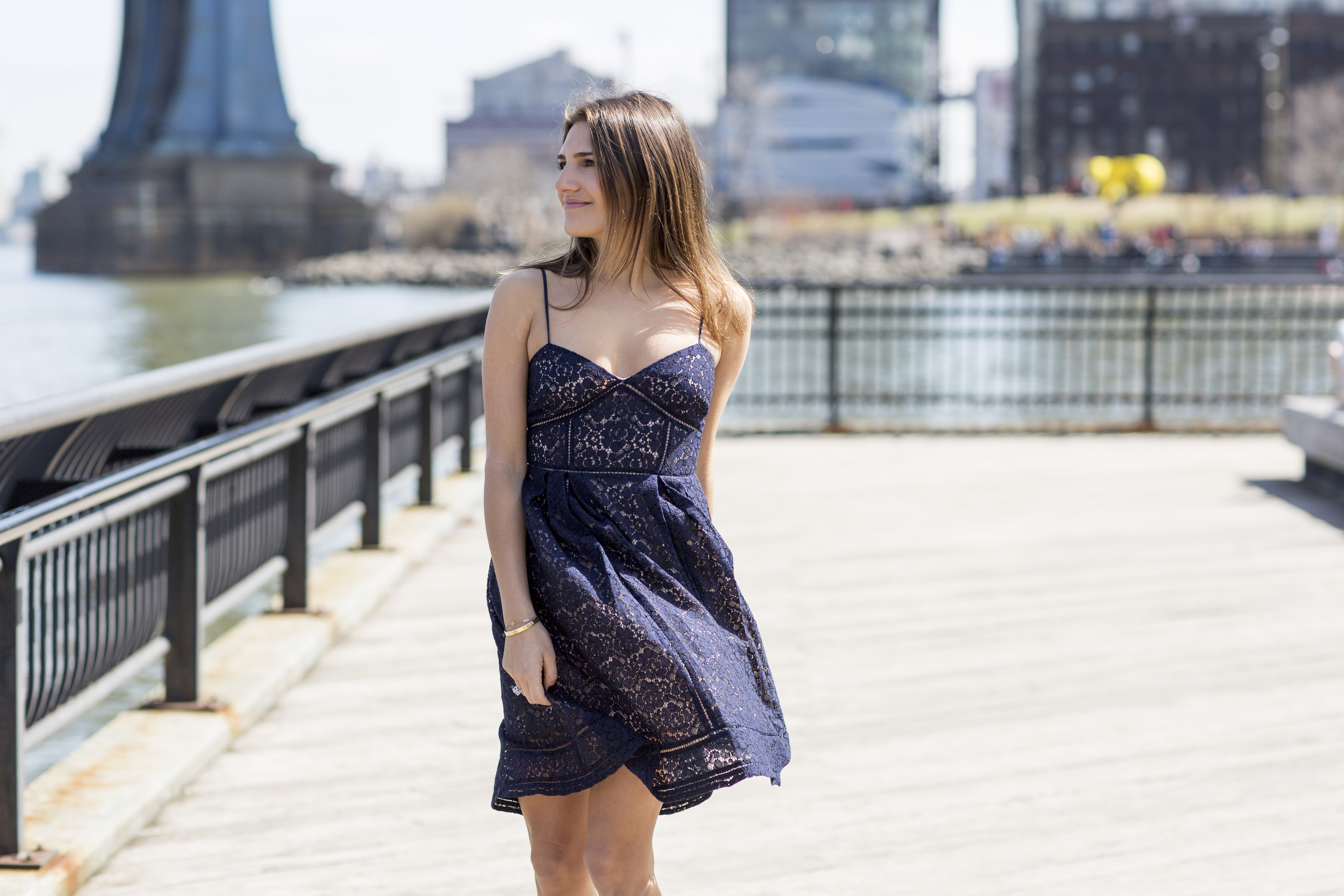 After playing around in my closet, I thought it could also be kind of cool with a leather jacket over it – especially this navy IRO moto jacket. Leather jackets tend to dress anything down and I think this coat makes the look completely appropriate for a date night (I'd maybe throw it on with some wedges instead, but these "nudist" pumps look good with just about everything!)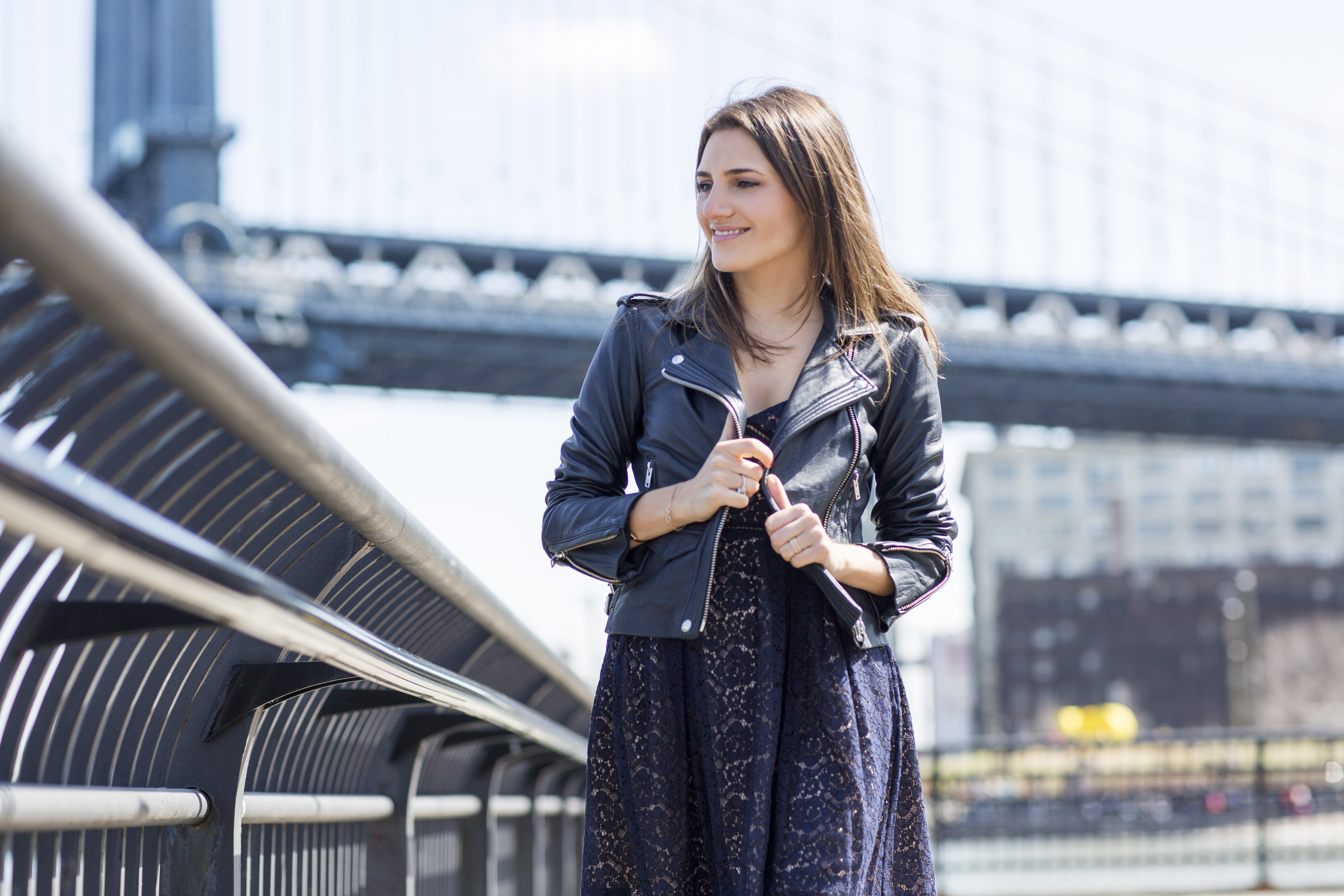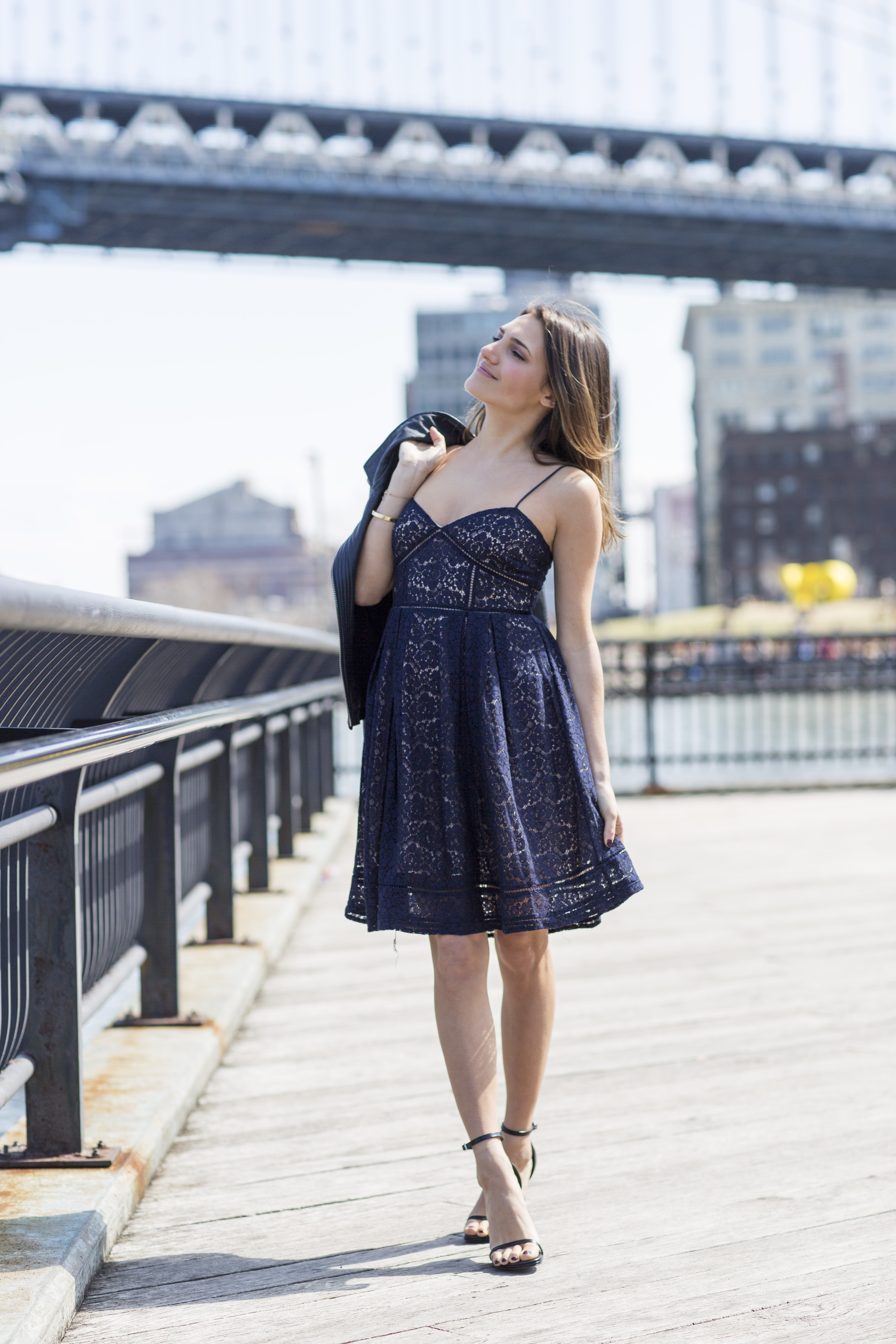 And alas… for the office. This one was a challenge, but I think I got it! When I threw the white J. Crew cardigan over, I knew I was onto something, but without the belt, it created an oddly unflattering silhouette. Especially since I had to keep the cardigan buttoned to hide how low cut the front of the dress is! The belt did the trick... the one I am wearing is an old Saint Laurent one I bought in Europe one summer (I'm not so sure as to why I was so compelled to purchase a Saint Laurent belt… but it is sort of awesome!) but this B-Low the Belt one looks similar!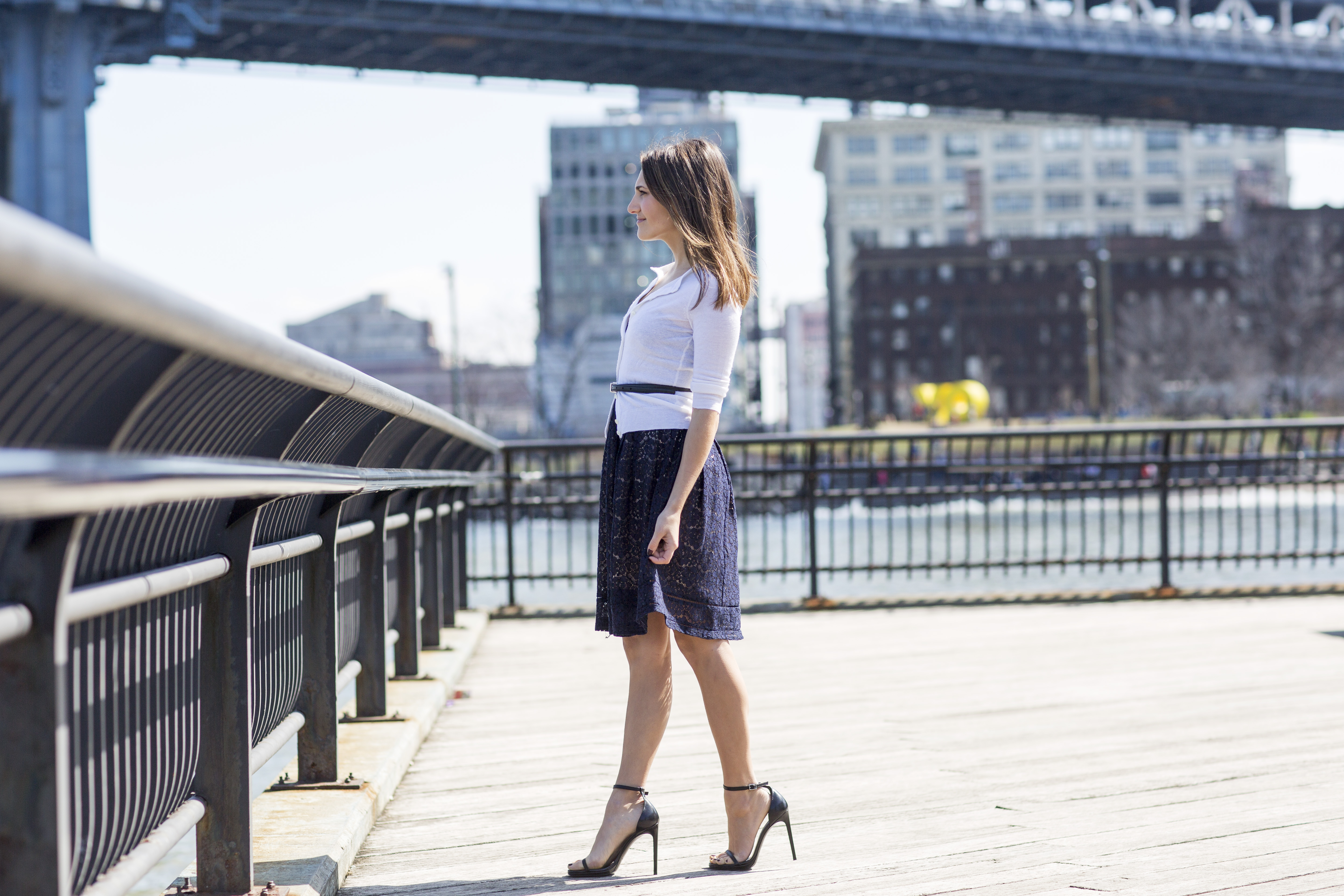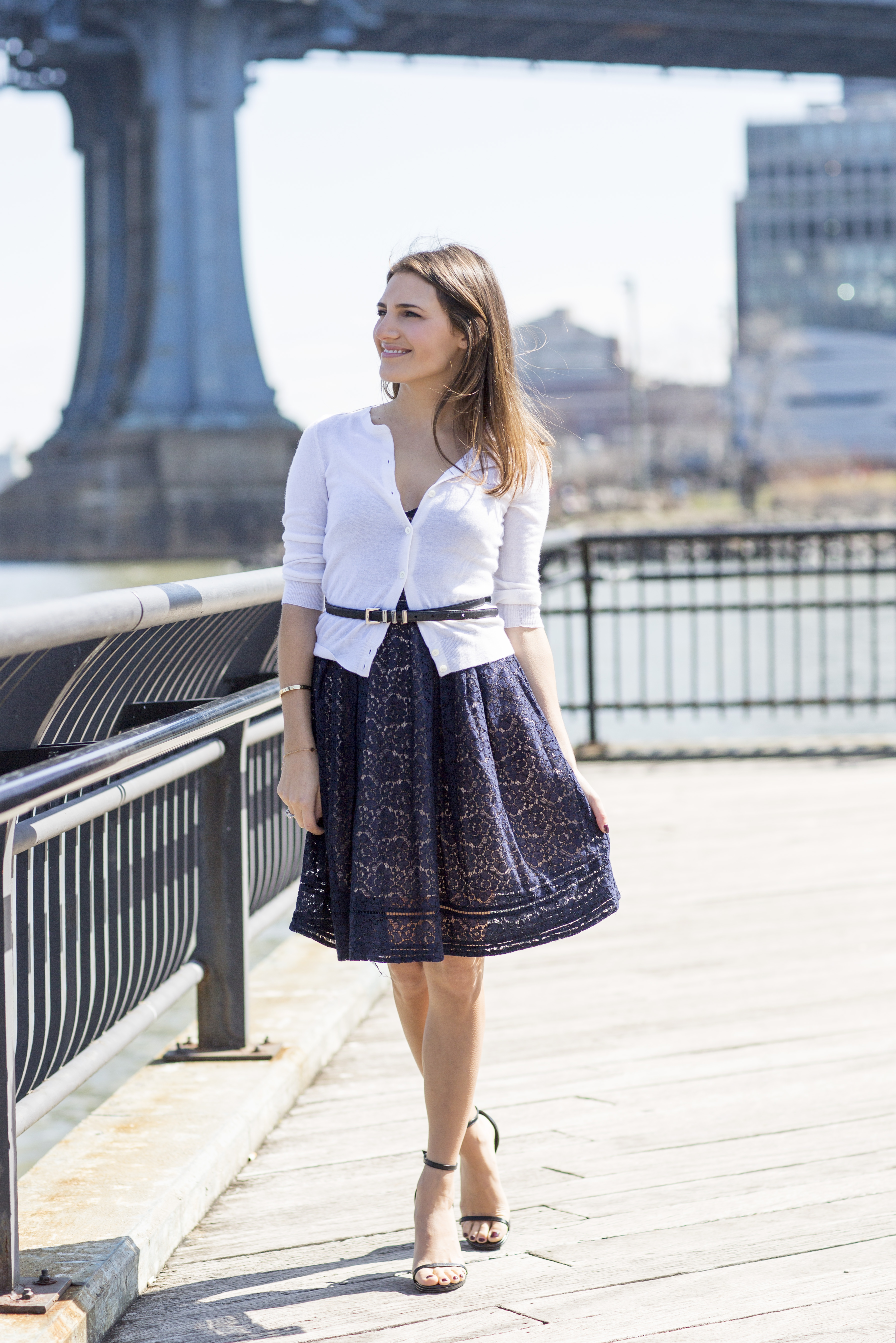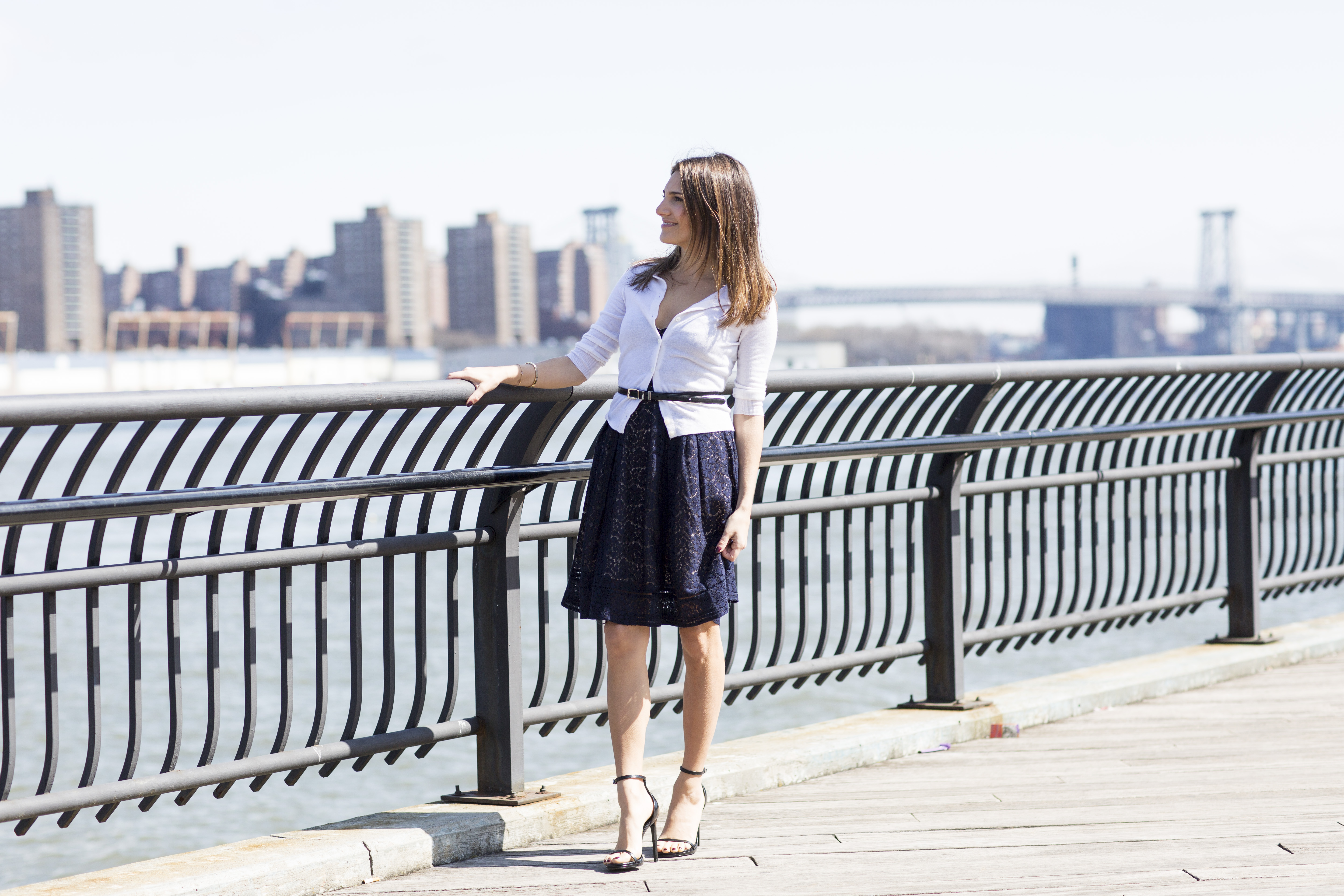 Shop the look below:
Saint Laurent belt (similar B-low the belt)
IRO leather jacket (similar – and under $200!)