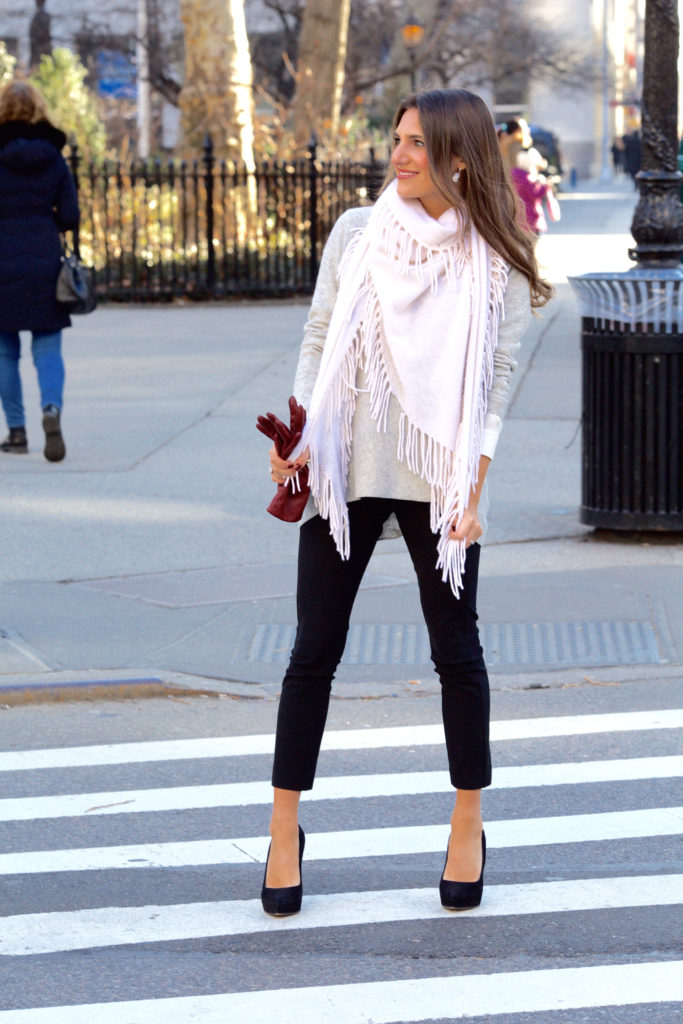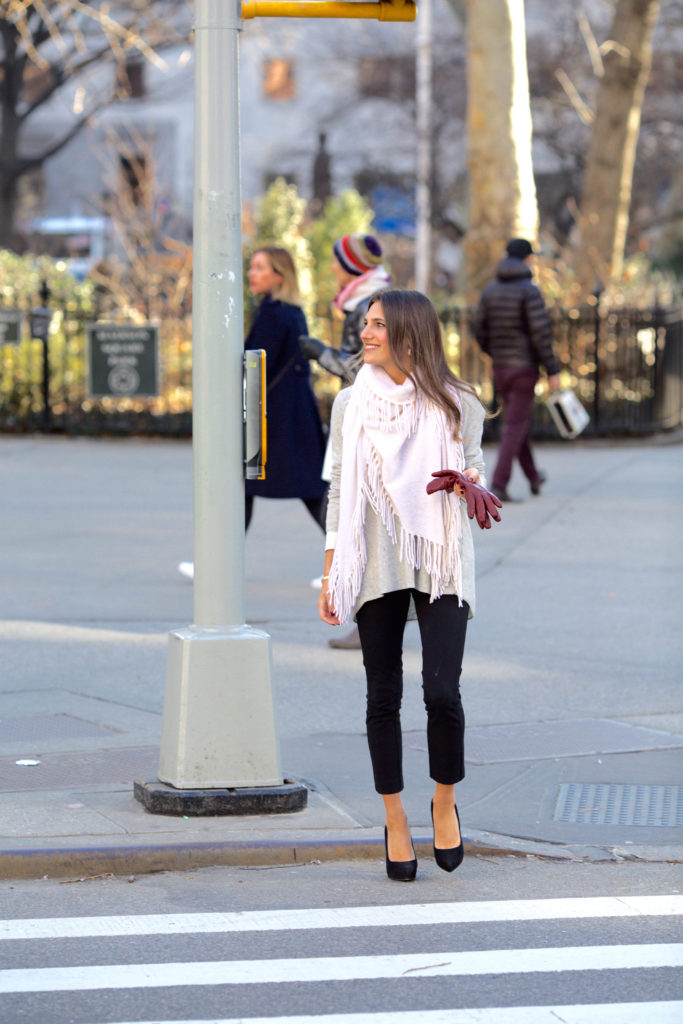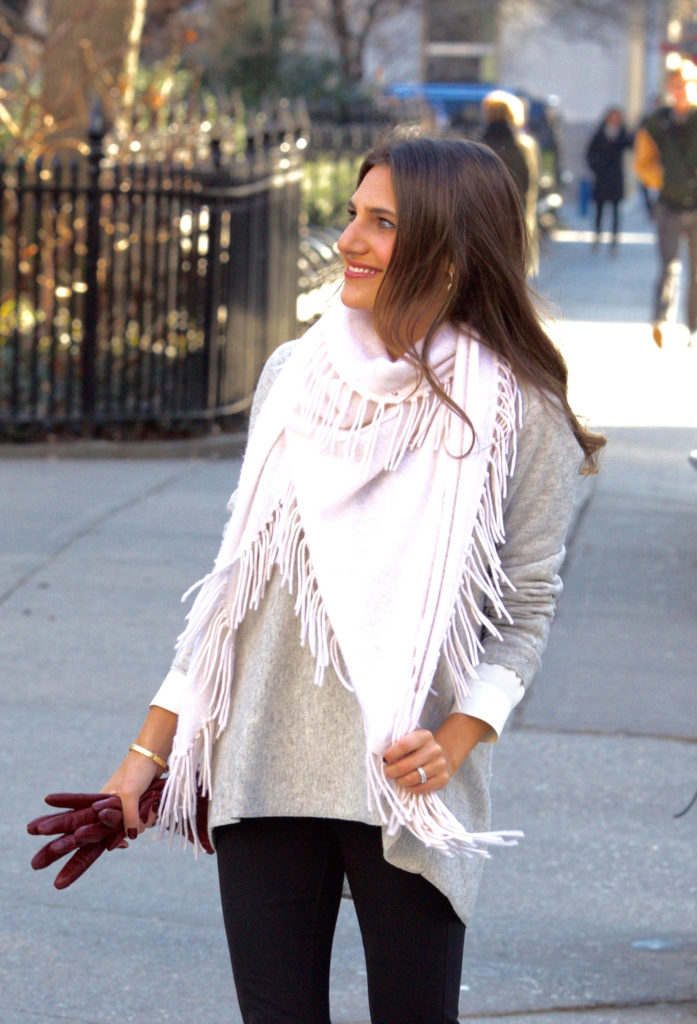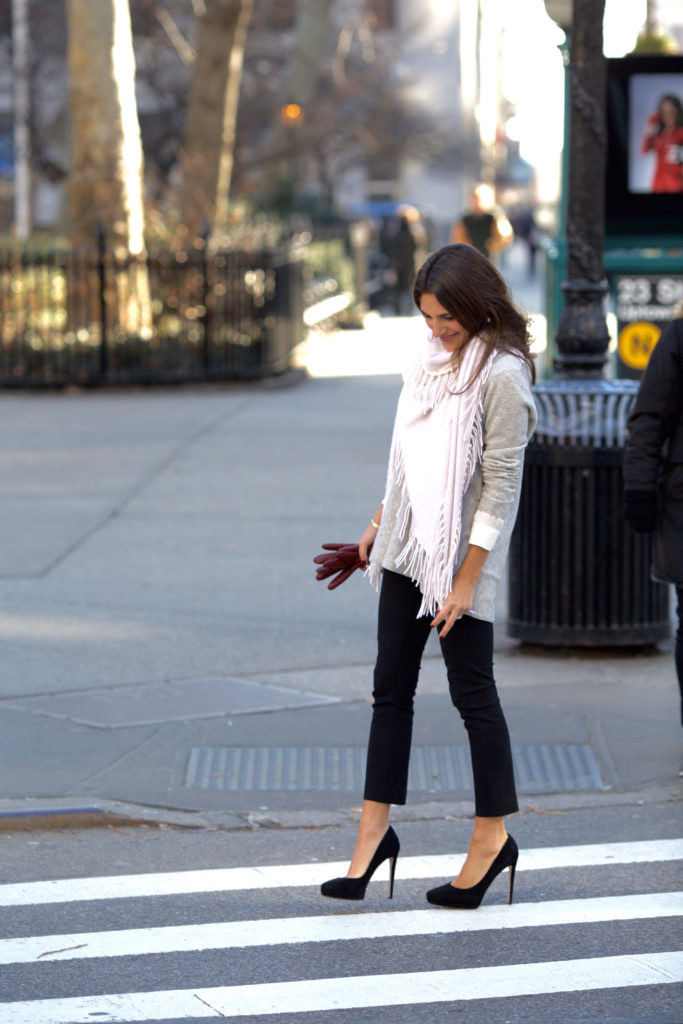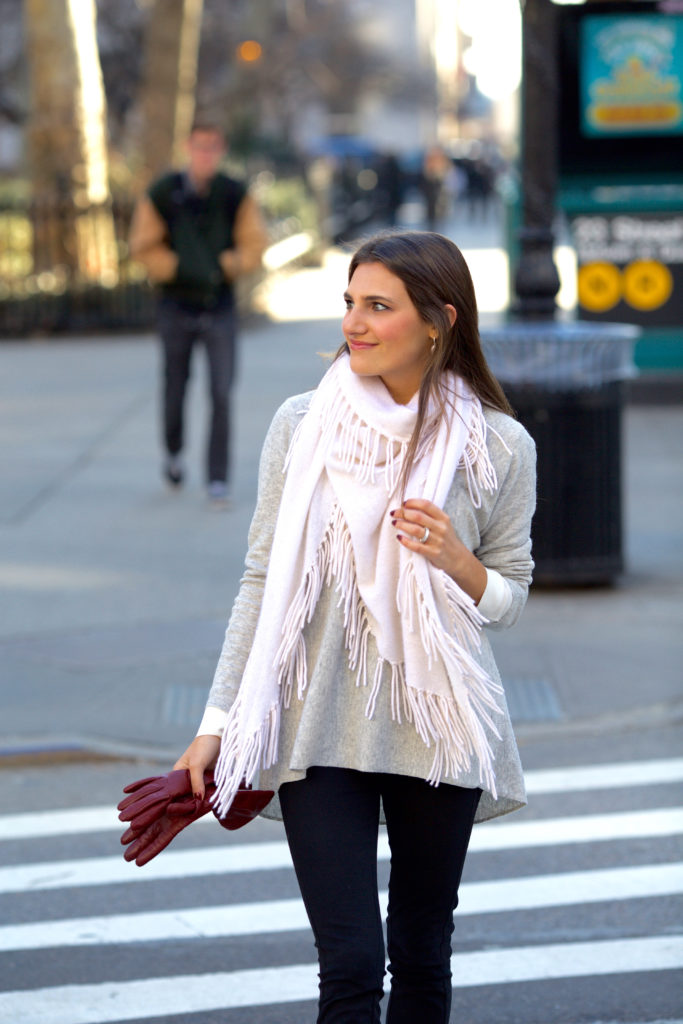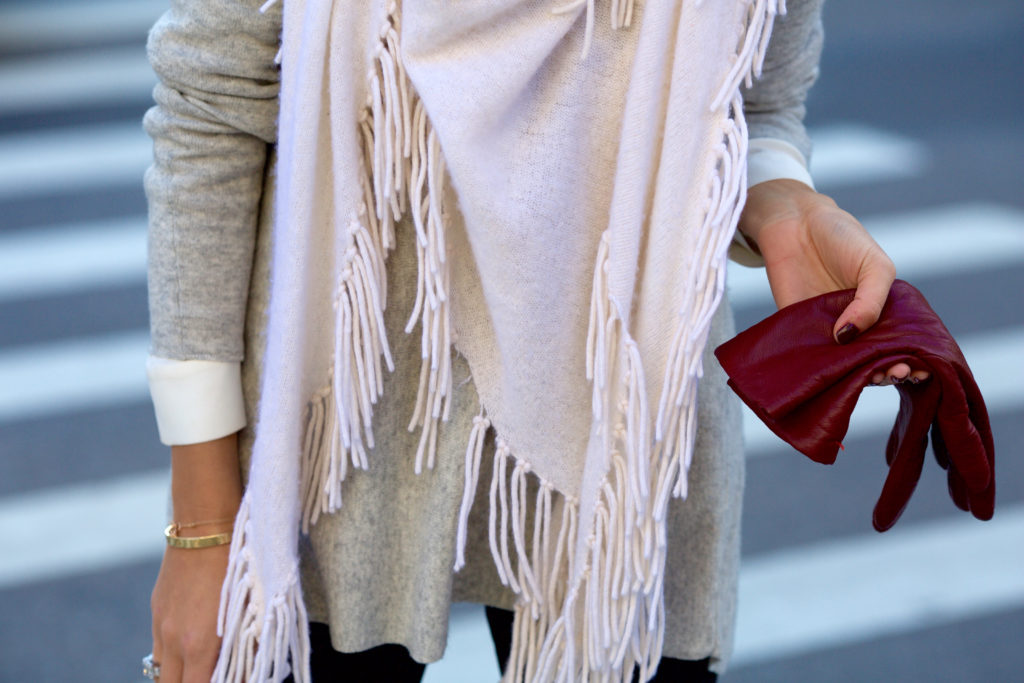 Finally, the weather feels like winter in New York and there is no better outfit I have to sit cozy in my desk chair while it feels like 0 degrees outside. I love using over-sized scarfs that can double as a blanket to drape over my shoulders in the middle of the day when the stress kicks in and the pony tail goes in the hair. This Vince sweater is also particularly awesome because I wear it just as much on the weekends as I do during the work week. The unusually warm weather has also made it attractive to buy great cashmere pieces on sale and I found an almost identical sweater on sale for $50.
White Warren triangle fringe scarf
Rag and Bone pants (Sloan pant similar – and on sale!)
Red gloves from mom's closet (similar)
Sergio Rossi shoes (similar Ivanka Trump)
Speaking of shoes – I just bought these pumps and am SO excited to receive them!! I love the black suede and the option with the nude toe!
Shop the look below!